Elsa's New York Vacation 2016
With her Sister, Maggie, from Stuttgart
Day 1 - June 17th
A Full Day of Travel
Maggie departing Stuttgart for Atlanta on the Delta direct flight

On the Delta direct flight

Departing Stuttgart at 10:30 AM

Stuttgart to Atlanta is a 9 hour flight, where Maggie and Elsa will meet

Arriving Atlanta just before several stong thunderstorms

The rain started as Maggie left the plane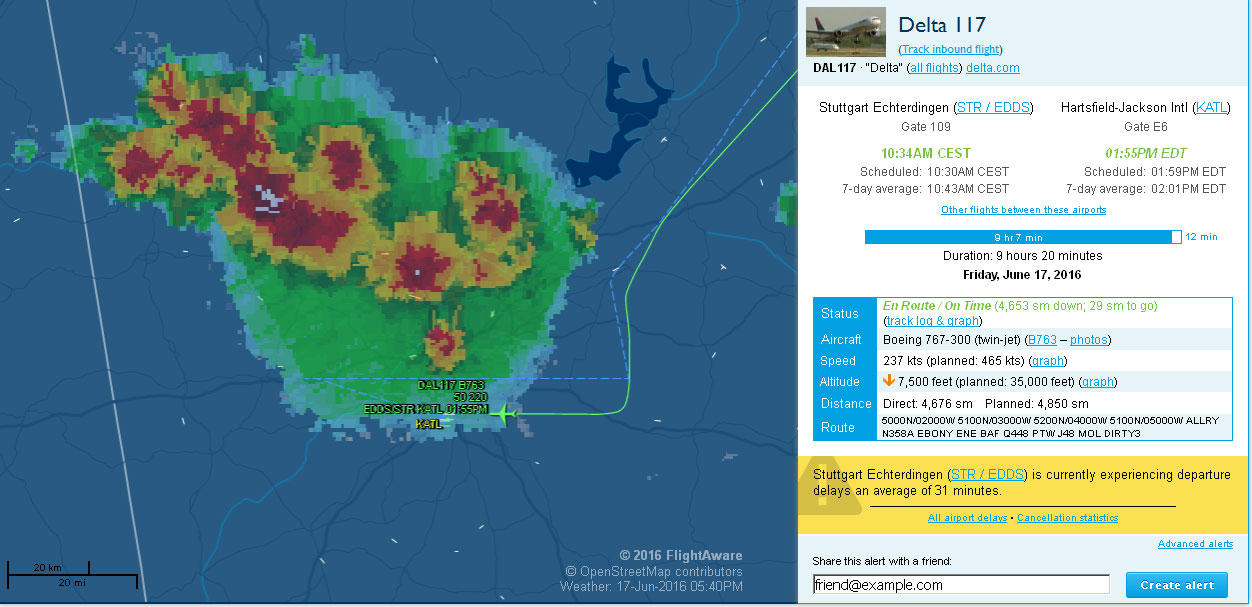 Radar shows the storm approaching Atlanta as Maggie's plane lands, 40 minutes early

Elsa's plane, approaching Atlanta from California a few minutes later, was forced to
hold, then divert to Huntsville, Alabama, where it remained on the ground for three hours

Elsa's diverted flight made it to Altanta just in time for her to run to catch the plane Maggie was boarding, going to New York.
The skies have cleared and the flight to New York departed 30 minutes late from Atlanta

This calls for a Rum and Coke... or maybe two...

Delta zigged and zagged to arrive at the airport with proper spacing from the previous flight

New York City is just around the corner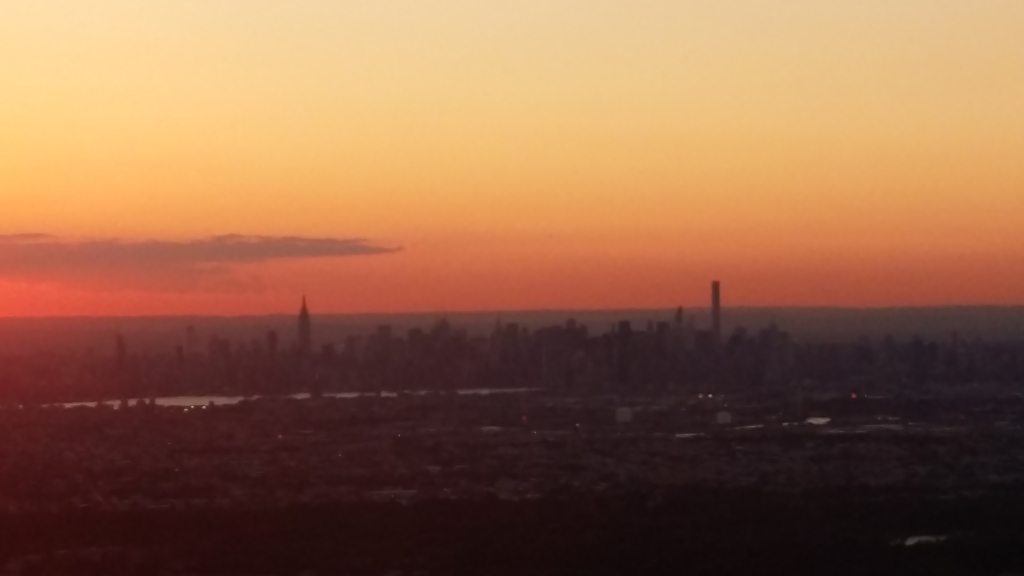 Skyline, New York City at 8:30 PM

Finally in New York, the wait for Elsa's baggage from the delayed flight begins

It's becoming clear Elsa's suitcase didn't make it. Talking to Peter, at home in California

Yes, your suitcase will be delivered to your hotel tomorrow

In a taxi to Manhattan... after a long day

There's no place like this place anywhere near this place, so this must be the place

Finally, the Crowne Plaza Hotel, next to Hershey's at 11:00 PM

We made it... Times Square, New York City !!

The End of a Very Long Day.