&nbsp
Scandinavian Tour
Part Three
Sweden
&nbsp
Leaving Oslo, heading to Stockholm
&nbsp
Entering Sweden
&nbsp
Better Roads than Norway
&nbsp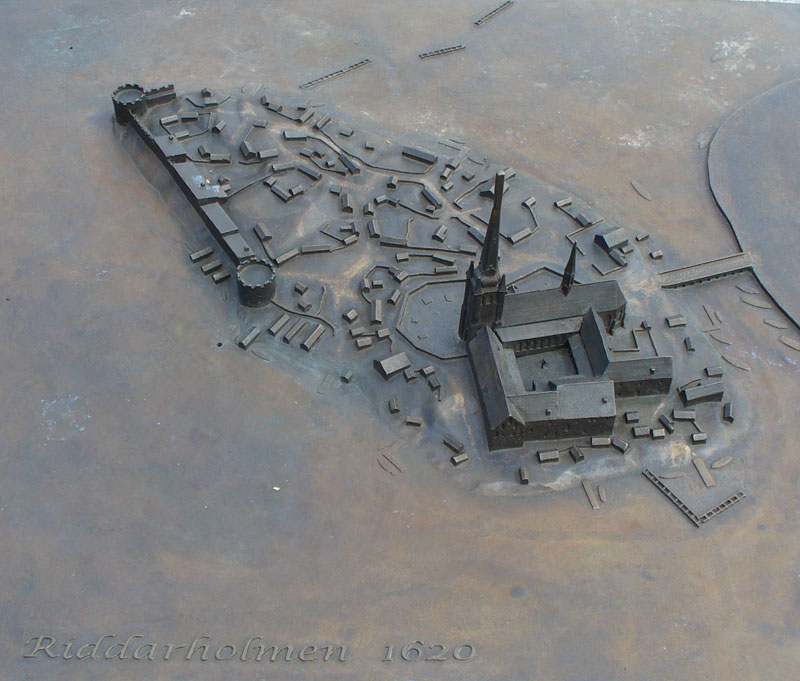 Center of Stockholm (Riddarholmen Island), cica 1620
&nbsp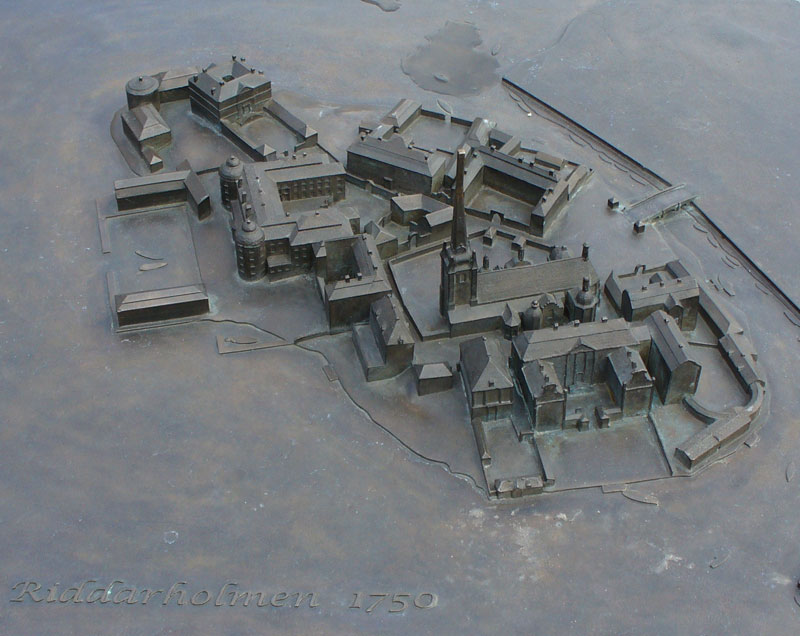 Stockholm Centrum, 130 years later, in 1750
&nbsp
The Riddarholmskyrkan (Riddarholmen Church), shown in the models.
Built in 1290, it is the oldest preserved building in the City
and the only surviving Medieval Monastery Church.
The neo-Gothic cast-iron Spire was installed after a fire in 1835.
&nbsp
Tourists, Praying in the Church Yard
Elsa, trying for a Direct Connection
&nbsp
Stockholm City Center across the Bay, to the right
&nbsp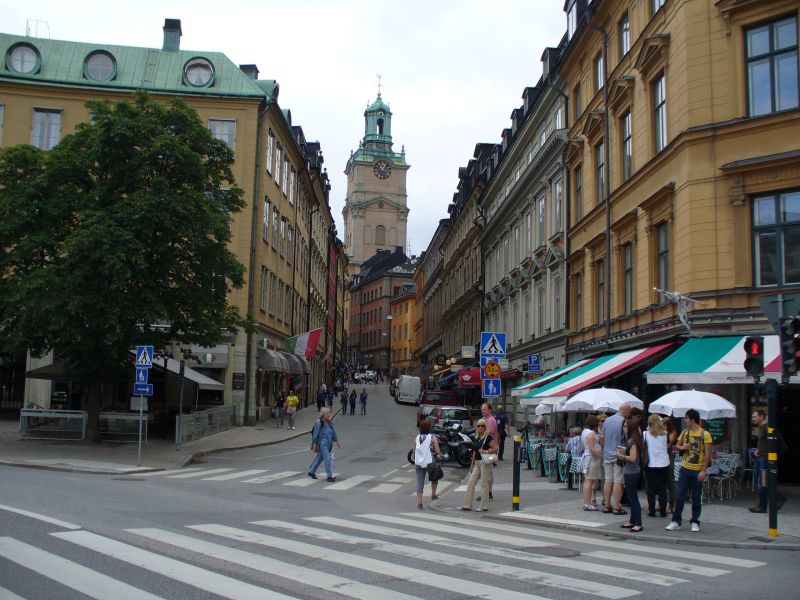 Meandering in Gamla Stan
&nbsp
Stockholm is built on many Islands
&nbsp
Changing of the Guard, Presidential Palace
&nbsp
Looking for a Lunch Spot
&nbsp
Found it !!
&nbsp
Phone Booth
&nbsp
On the way to the Vasa Museum
&nbsp
The Bow of the Good Ship "Vasa"
It sank in the Harbor on it's Maiden Voyage 333 Years Ago
&nbsp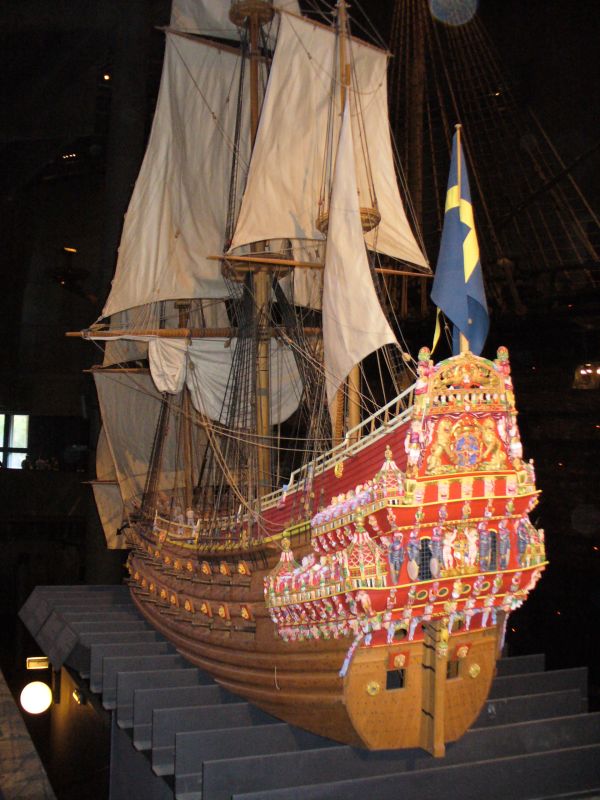 Scale Model, 1/10th Size
The Vasa was 69 meters (about 200 feet) long
&nbsp
Several Vessels were involved in the Recovery
&nbsp
The sinking was blamed on faulty design
120 Tons of Ballast Stones were not sufficient
&nbsp
Back to the City Center
&nbsp
Waiting for the Ferry to Finland
Sleeping in the Car, under a Bridge
Like Living in a Van, down by the River
&nbsp
We found a Better Place to Wait
A Bar in a Boat on a Ship
&nbsp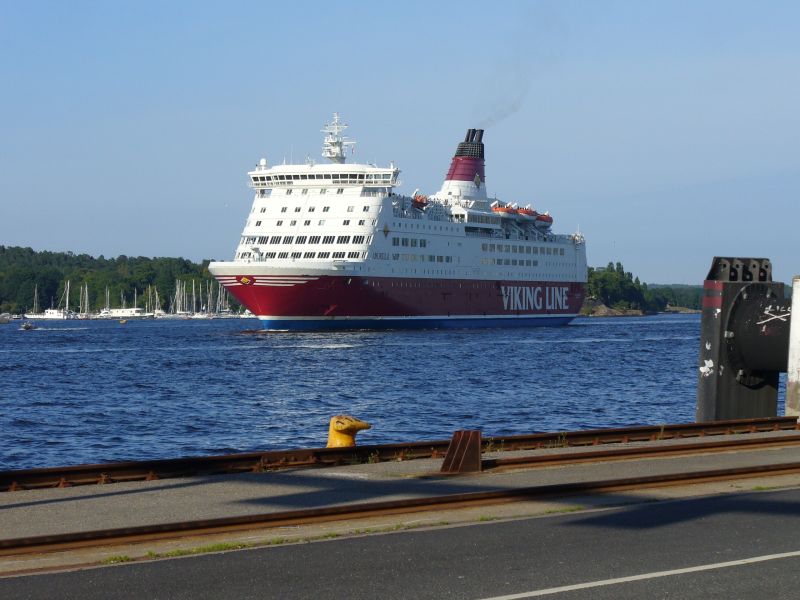 Our Ferry Arrives - the Viking Line "Amorella"
The 11 hour trip leaves Stockholm at 8:00 PM and arrives in Turku, Finland at 7:00 AM
&nbsp
Bunk Beds with Bath and Shower
&nbsp
Good-Bye to Sweden
&nbsp