&nbsp
New Year's Eve, 2012
Times Square, New York City
Confetti Distribution Engineers at Work
December 28th, 2012 through Jan 1, 2013
&nbsp
Hudson River and George Washington Bridge
&nbsp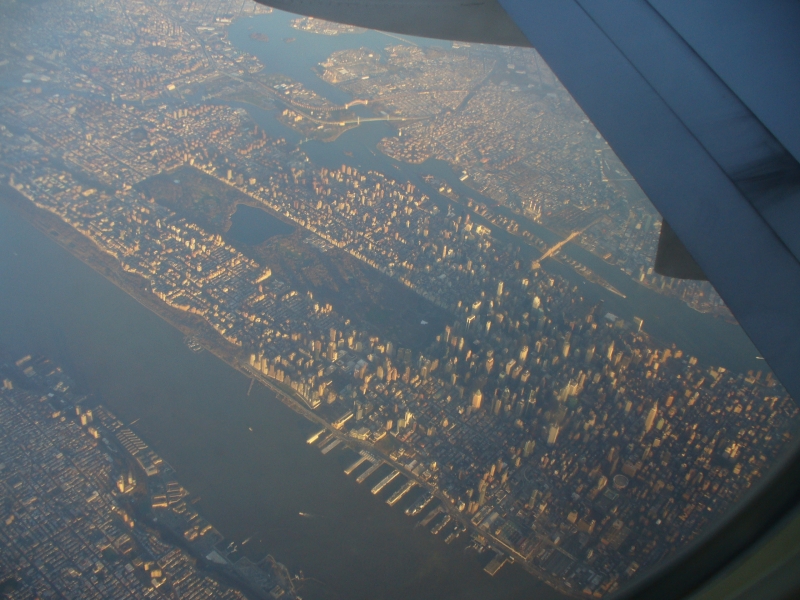 Central Park, Manhattan
&nbsp
View from our Humble Abode
The Edison Hotel on 47th Avenue
&nbsp
Wo Hop Chinese Restaurant, Canal Street,
with Elsa's friend, Larry Klusky, from nearby White Plains, NY.
&nbsp
NBC Studios
&nbsp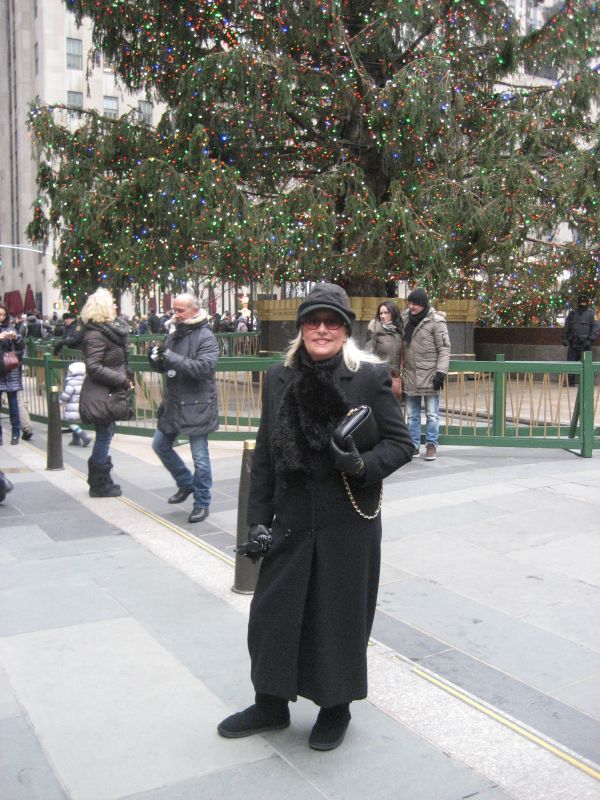 Rockefeller Plaza Christmas Tree
&nbsp
Skating Rink at Rockefeller Plaza
&nbsp
Ready for some Serious Boot Shopping
&nbsp
No new Boots. Snowing in Herald Square
&nbsp
Freezing in line in front of Carnegie Deli
&nbsp
In the End, it was Worth the Wait in the Rain
Pastrami and Chopped Liver met their Match
&nbsp
Elsa's Newest Friends
&nbsp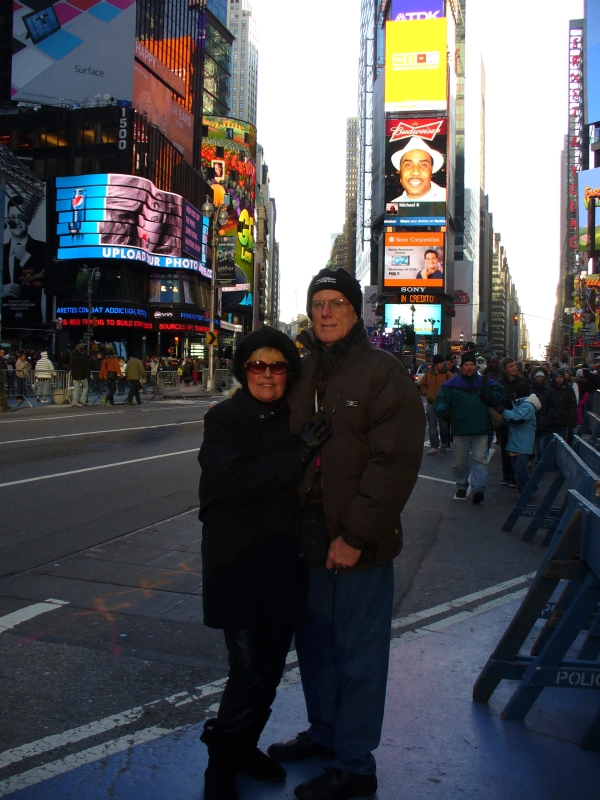 Tourists, Times Square, 2012
&nbsp
Times Square Line for Half-Price Theatre Tickets on the Left
&nbsp
Elsa and Larry got tickets for "Nice Work, If You Can Get It"
with Mathew Broderick and Blythe Danner
&nbsp
It's Official !!
We are Certified Confetti Distribution Engineers
&nbsp
The Marriot Bar on the 8th Floor, overlooking Times Square
Our Confetti Drop will be from 2 Floors above this Point
&nbsp
Elsa got up early to see the Rockefeller Center NBC TV Broadcasters
Erica Hill and Willie Geist at 8:00 AM New Years Eve Day.
It was better when watched on TV in the hotel.
&nbsp
Looking into the NBC Studio during the Morning Show
&nbsp
Crowd Gathering by Mid-day
Street Closings started at 3:00 PM
&nbsp
Broadway is Thata Way
No Entrance
&nbsp
The Last Supper of 2012, Lobster Bisque
&nbsp
Treb, the Chief Tycoon, and Adoring Admirers
&nbsp
Checking the Plan
&nbsp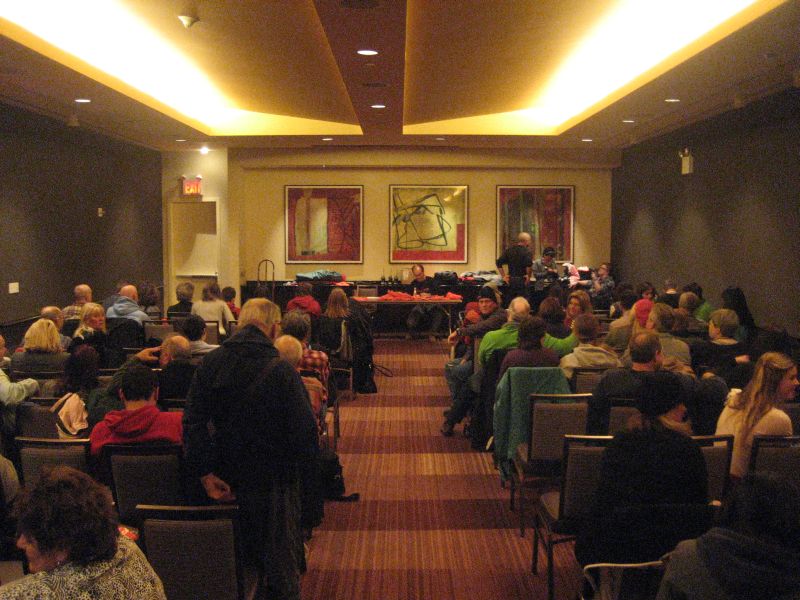 150 Volunteers Waiting for Final Instructions
at 7:00 PM at the Westin Hotel
&nbsp
Everybody got a Poncho to Identify Group Members
as they Moved to Various Buildings
&nbsp
Police Escort down Center of Broadway at 8:00 PM for Poncho Wearers.
Our station is above the Marriott Restuarant windows above the Hankook Tire sign.
&nbsp
Our Group of 14 splits off from the rest
at the Entrance to the Marriott Hotel
&nbsp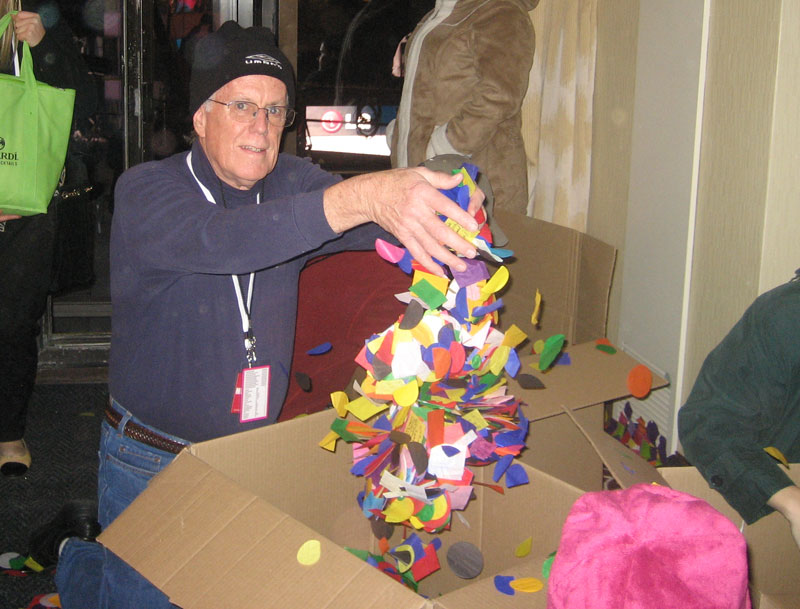 Step One... Assemble Cardboard Boxes,
Open Confetti Bags and Fluff the Paper into the Boxes
&nbsp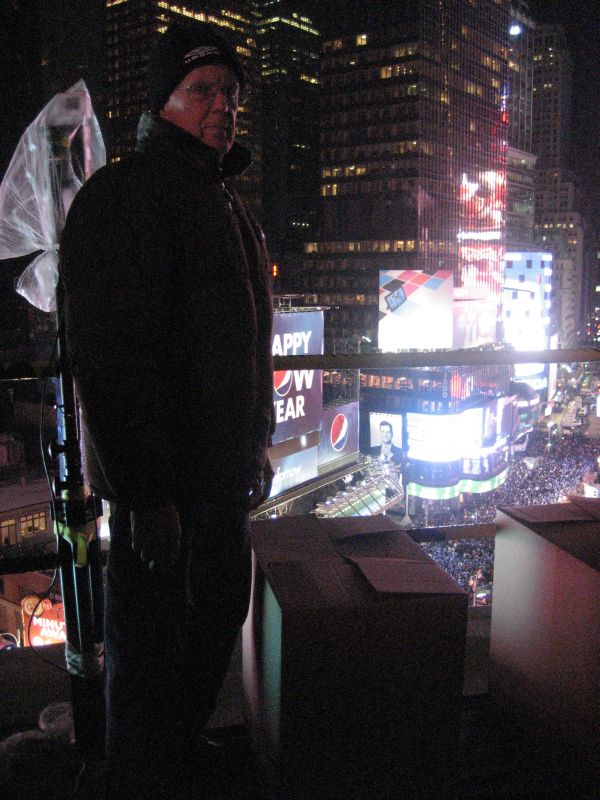 Step Two... Move the Cardboard Boxes
out to the Dispersal Area over the Street.
&nbsp
Step Three... at 9:30 PM, Relax and
Wander around until 11:30 PM
&nbsp
Helping TV Crew Operate their
Remote Camera on a Boom over the Street
&nbsp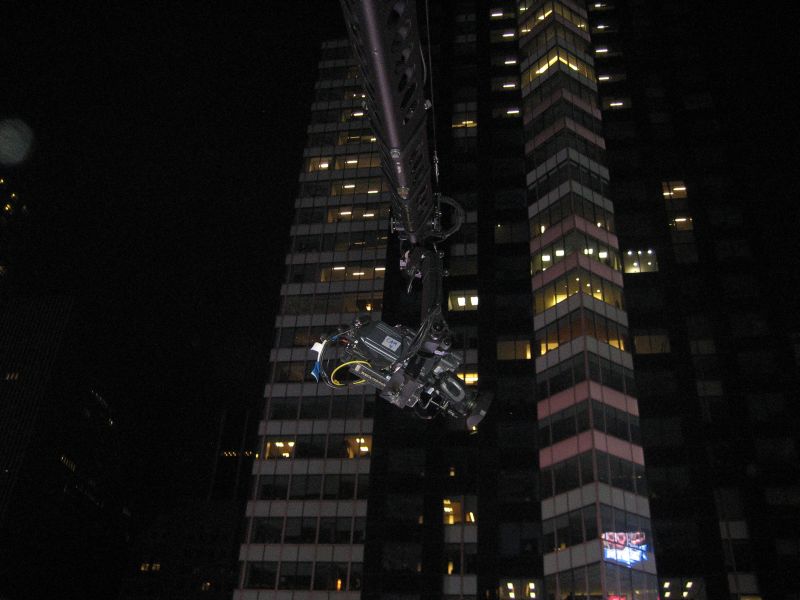 The Boom Camera was able to look Straight Down at the Street
&nbsp
PSY performed his hit song "Gangnam Style" on the Nivea
Countdown Stage as part of 6:00 PM to Midnight Entertainment
&nbsp
Crowd at the Peak
&nbsp
We Invited One Million of our Closest friends
&nbsp
Elsita, Contemplating next item for her Bucket List
&nbsp
Step Four... Back to Work at 11:59:40
Let the Confetti Fly
&nbsp
Handful by Handful,
Over the Edge it Goes
&nbsp
Most went Down, but the Wind
Caught Some and Up it Went.
&nbsp
Step Five... Let the Cleanup Begin
&nbsp
On the Way Home... Manhattan in the Mist
&nbsp
Racing the Sun Homeward, January 1st, 2013
&nbsp
&nbsp