New Orleans
February, 2016
Mardi Gras on 5000 Calories per Day

Saturday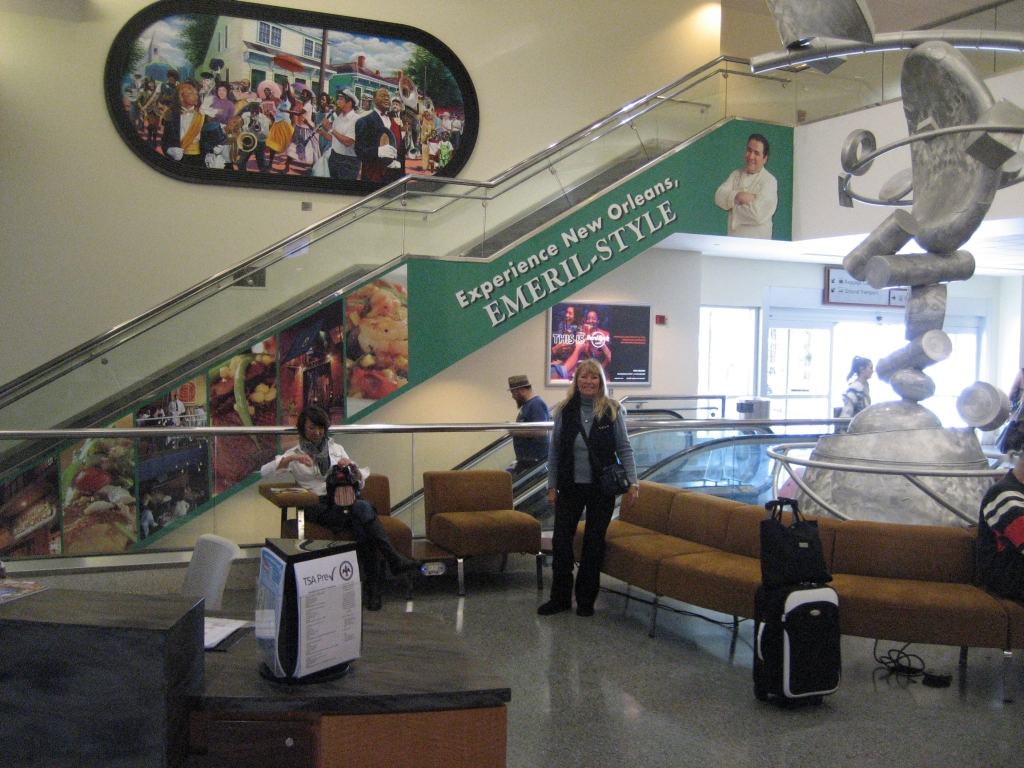 New Orleans, We Are Here! Are You Ready?
We arrived at 3:30 PM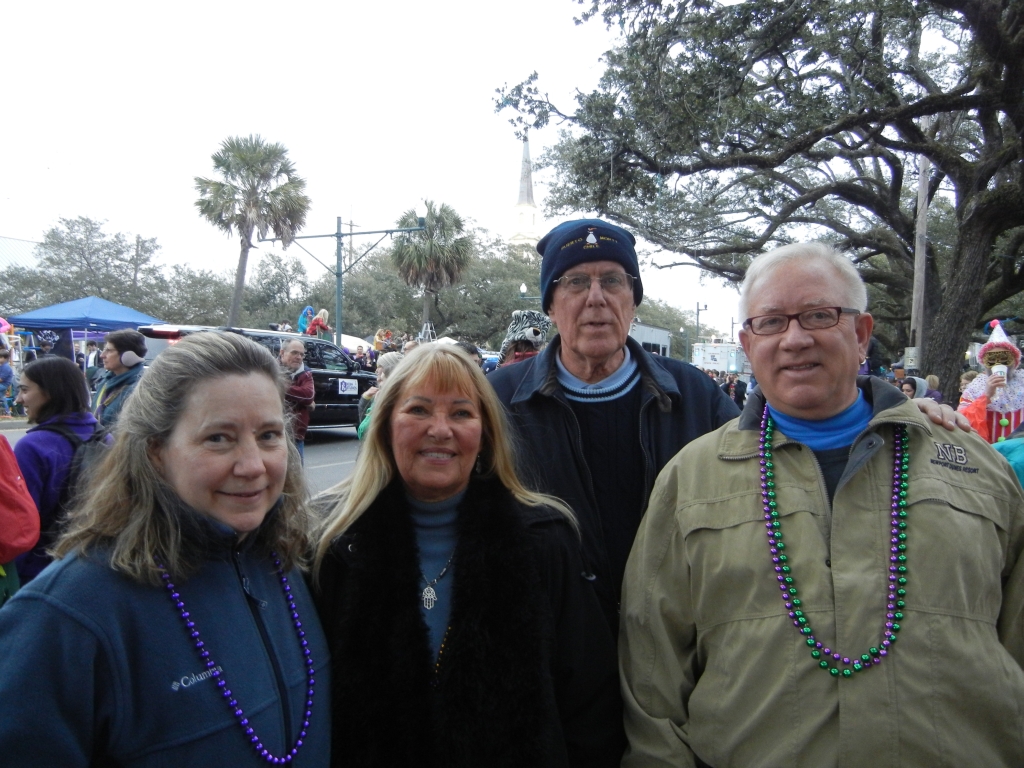 Linda, Elsa, Peter and Dennis
Dressed for a Cold Mardi Gras Parade
Straight from the Airport to the Krewe of Endymion Parade

The first of the big floats in the Parade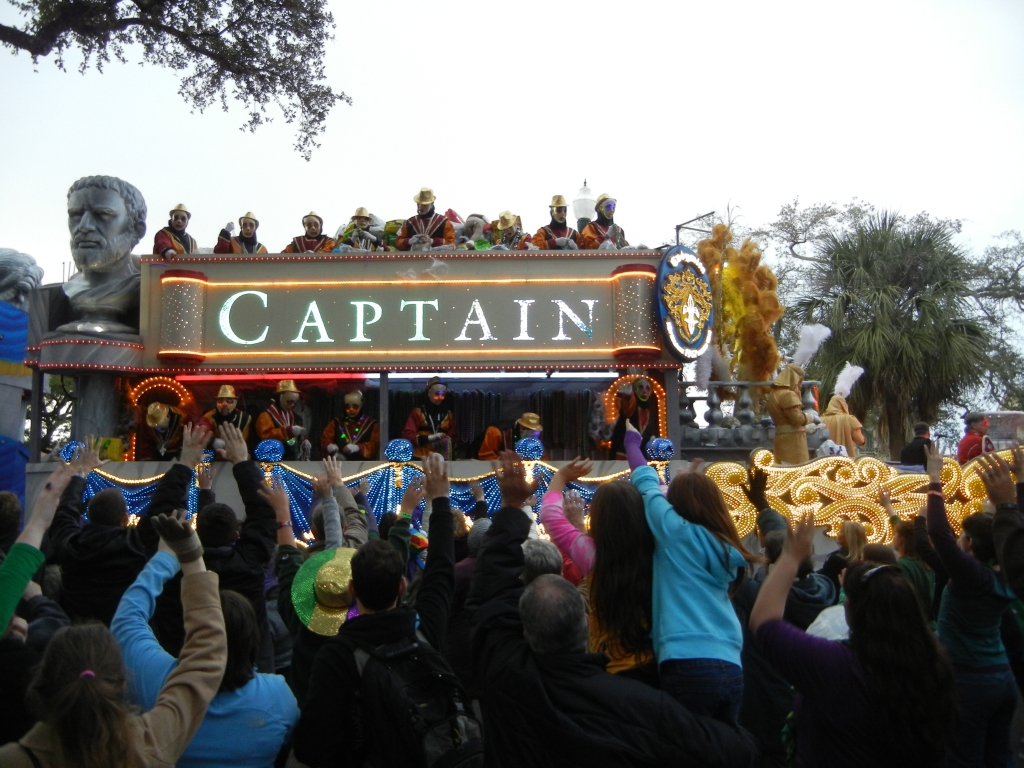 The float crew members are throwing strings of beads
along with Frisbees, plastic cups and other trinkets

Elsa is making the most of it... collecting beads with one hand and eating the famous Muffuletta with the other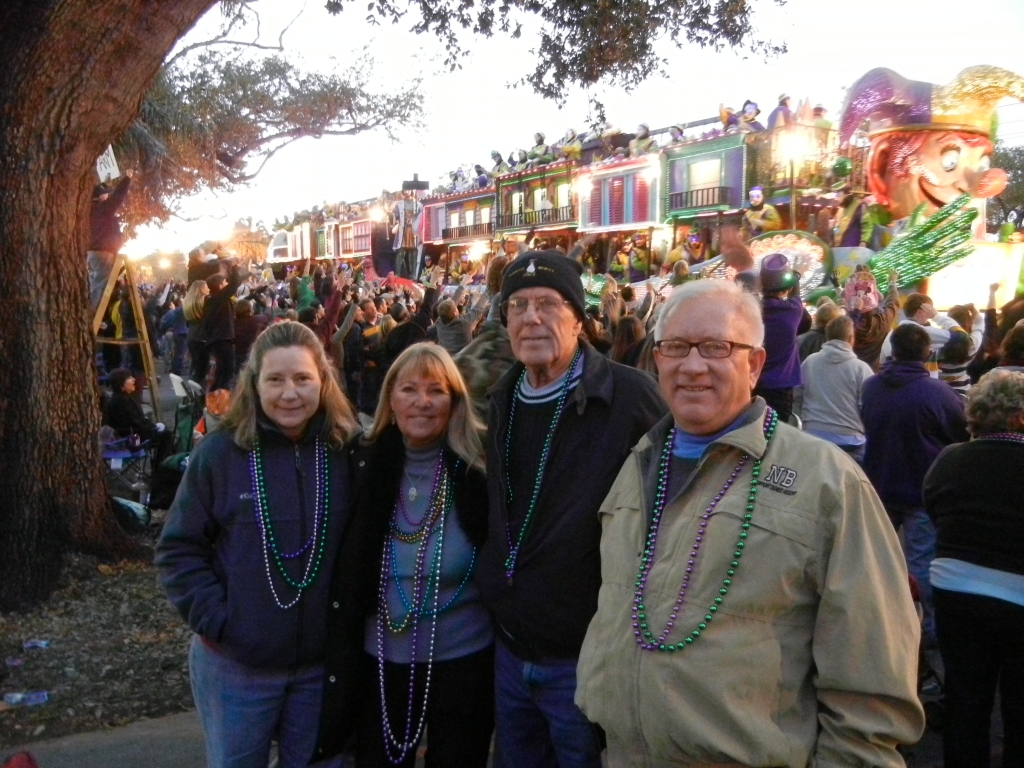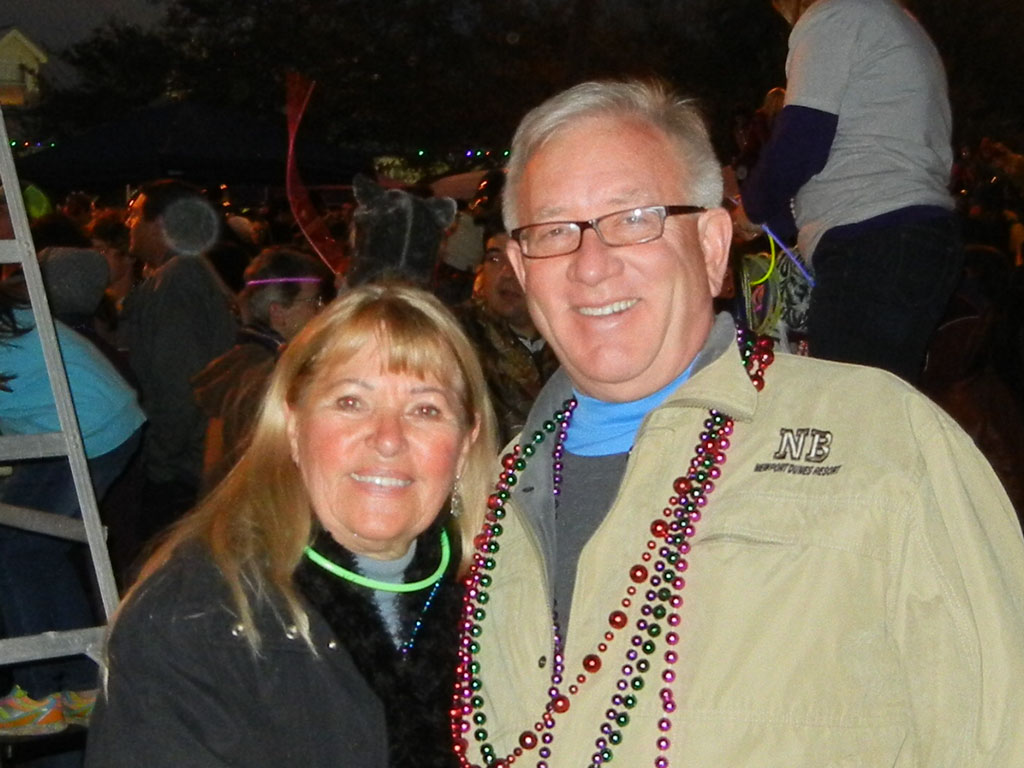 Lindas's sister and husband, Scott

Sunday
Carol and Telfer, Dennis' Mother and Father
Sort the Saturday night Bead Collection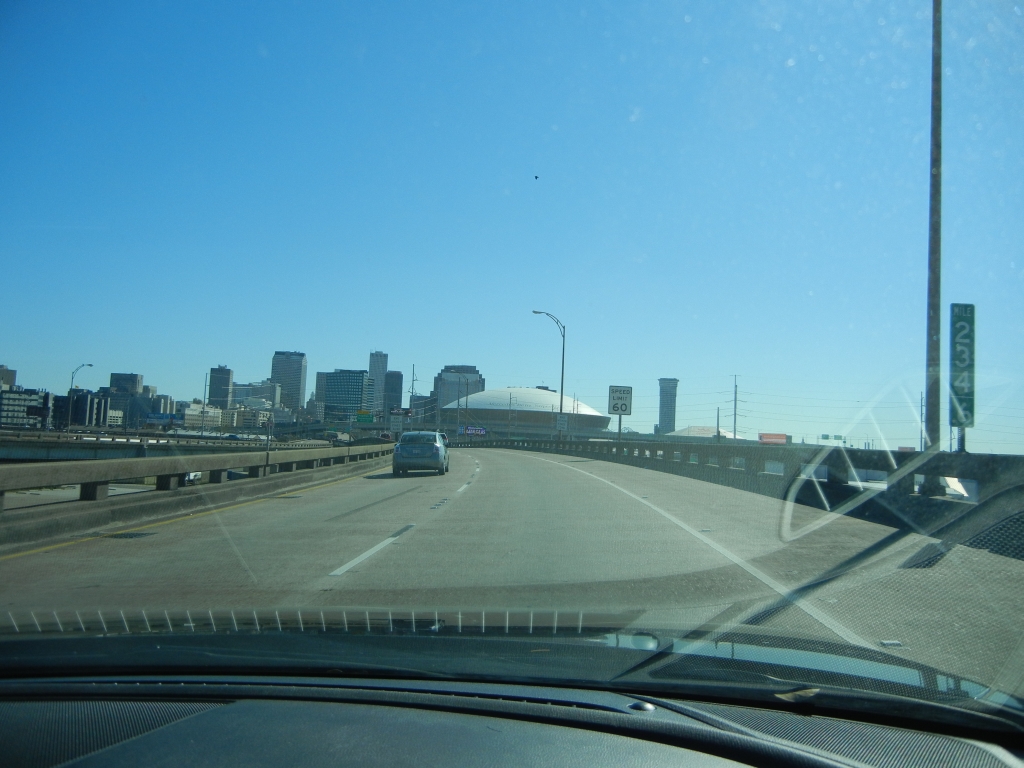 We head for the French Quarter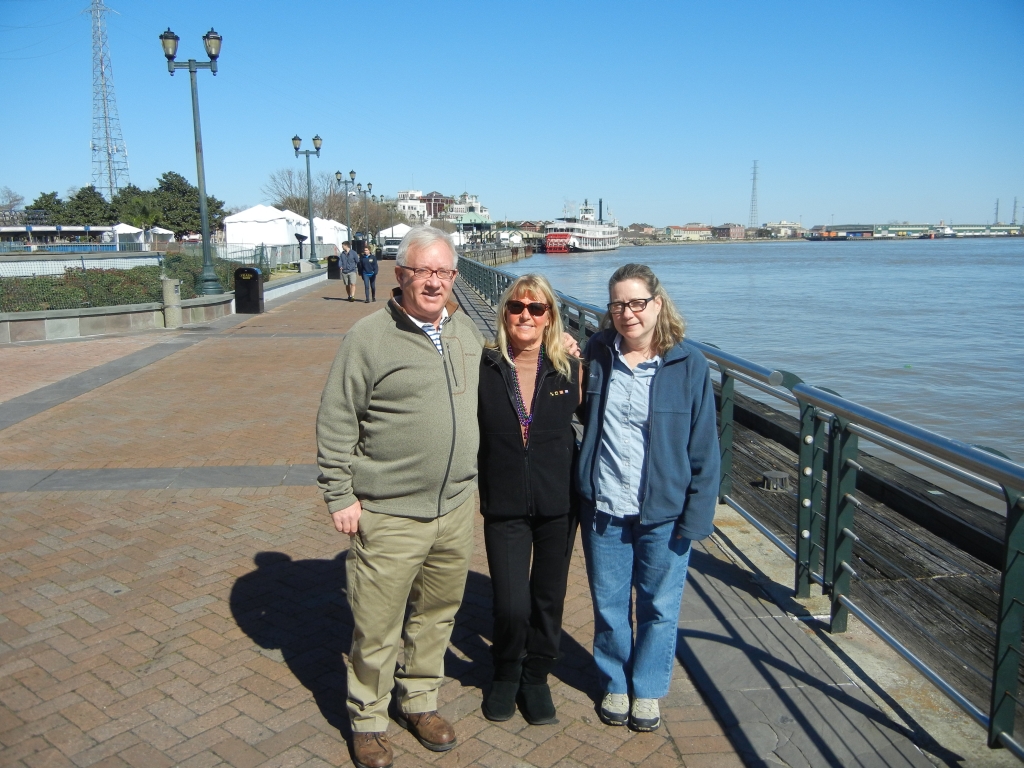 Walking along the Mississippi River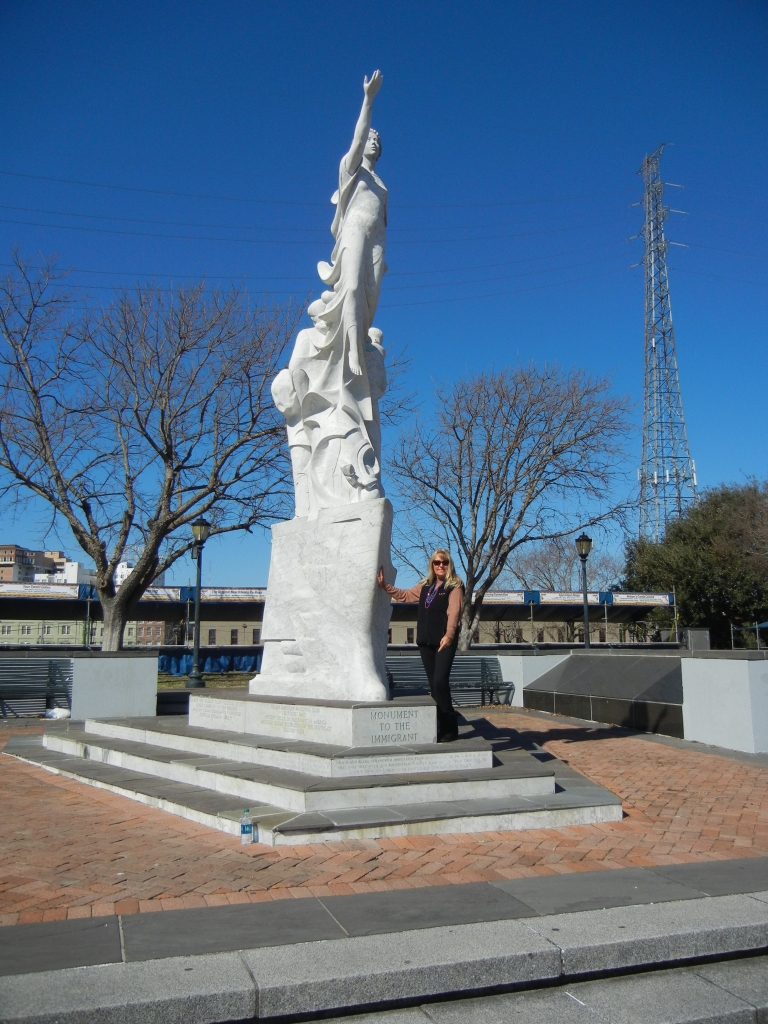 Elsa proclaims this Statue dedicated to the Immigrant
to be in her honor since it is dated 1964, the year she arrived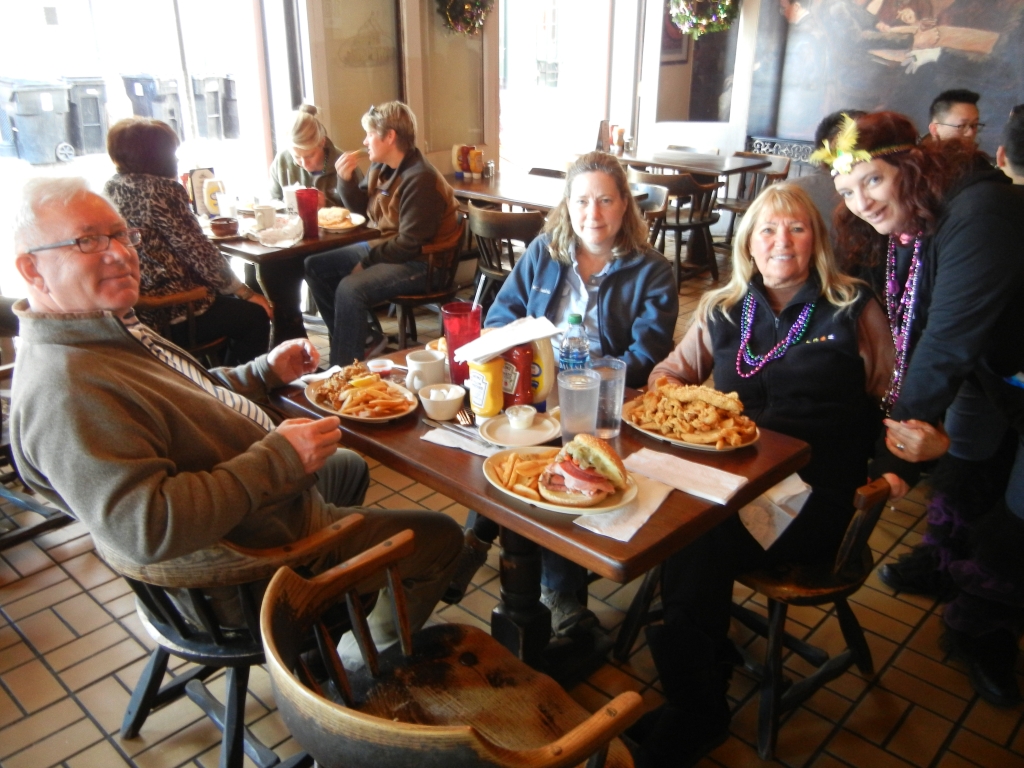 More than one could eat at Cafe Maspero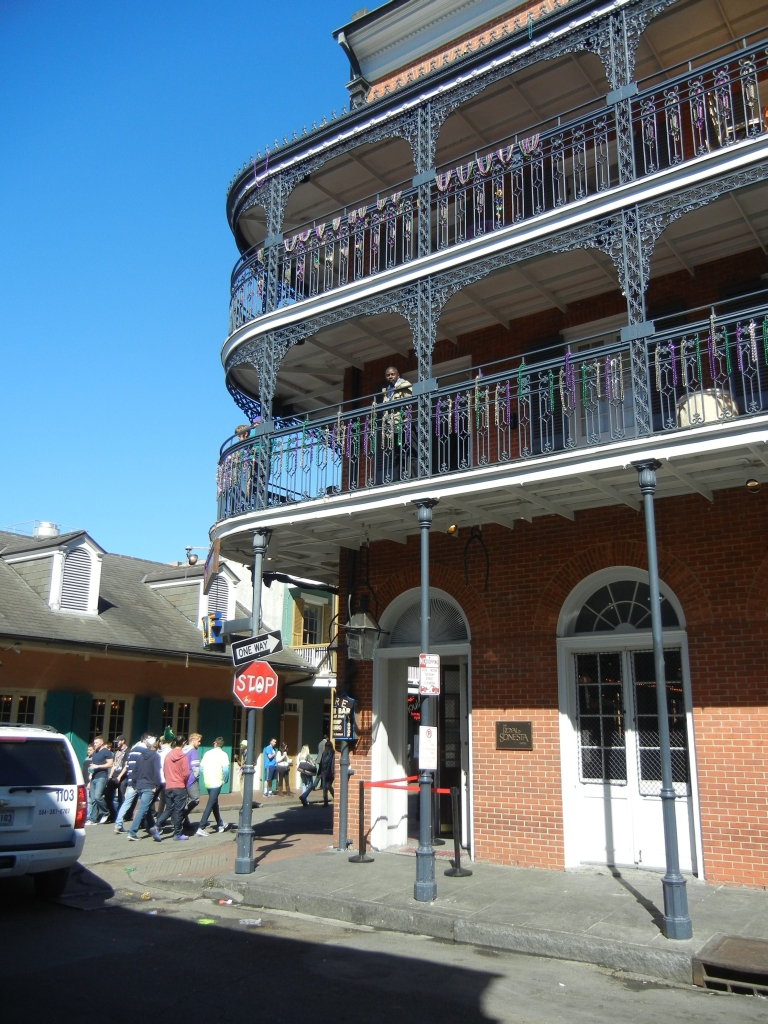 Heading for Bourbon Street

Sunday morning is the perfect time to visit

Dennis and Linda enjoy a quiet Sunday on Bourbon Street in the French Quarter

Elsa drops a tip in the hat for a great Jazz Band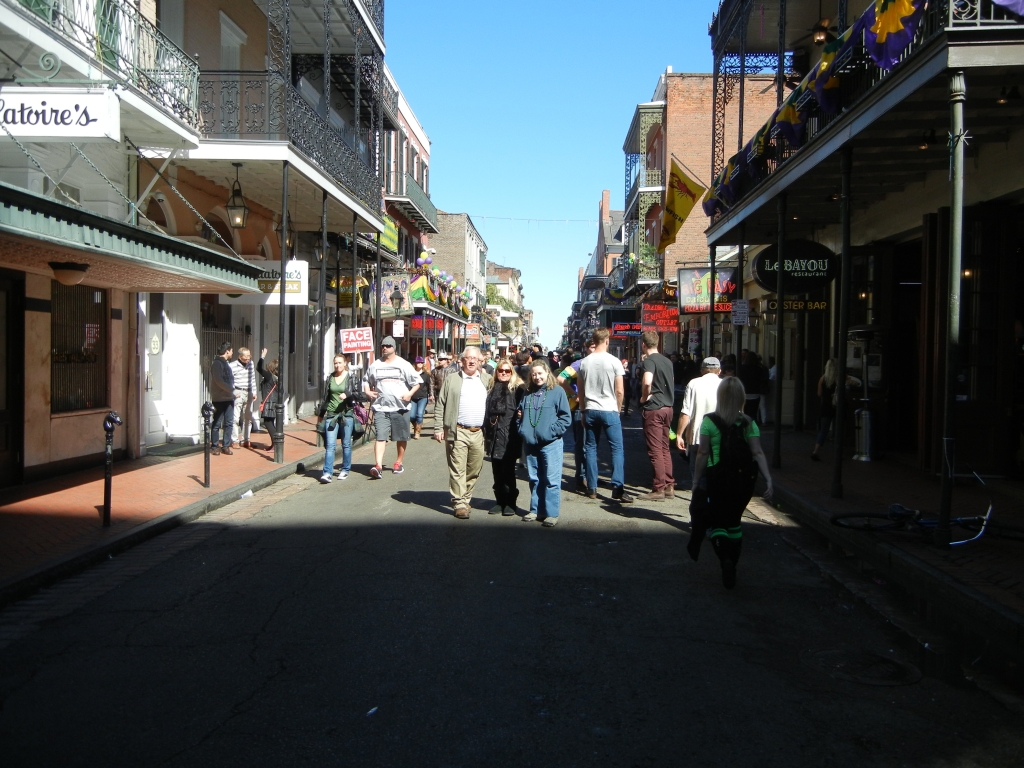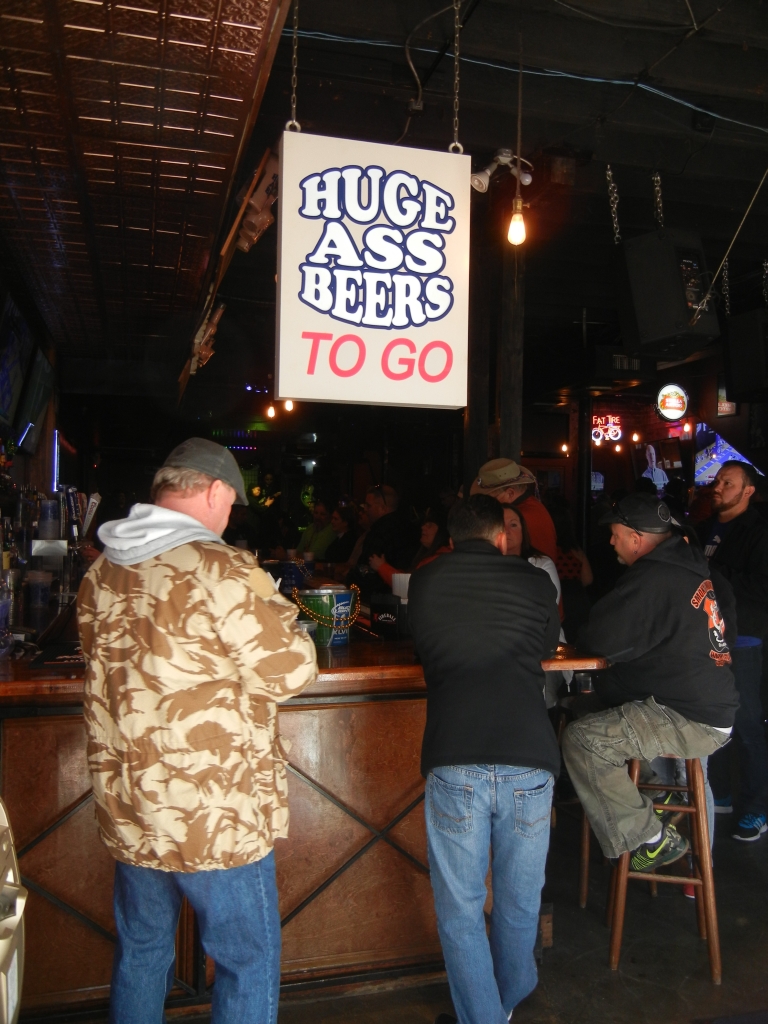 Drinking on the street support the local economy

Jackson Square Park and the St. Louis Catherdral

Monday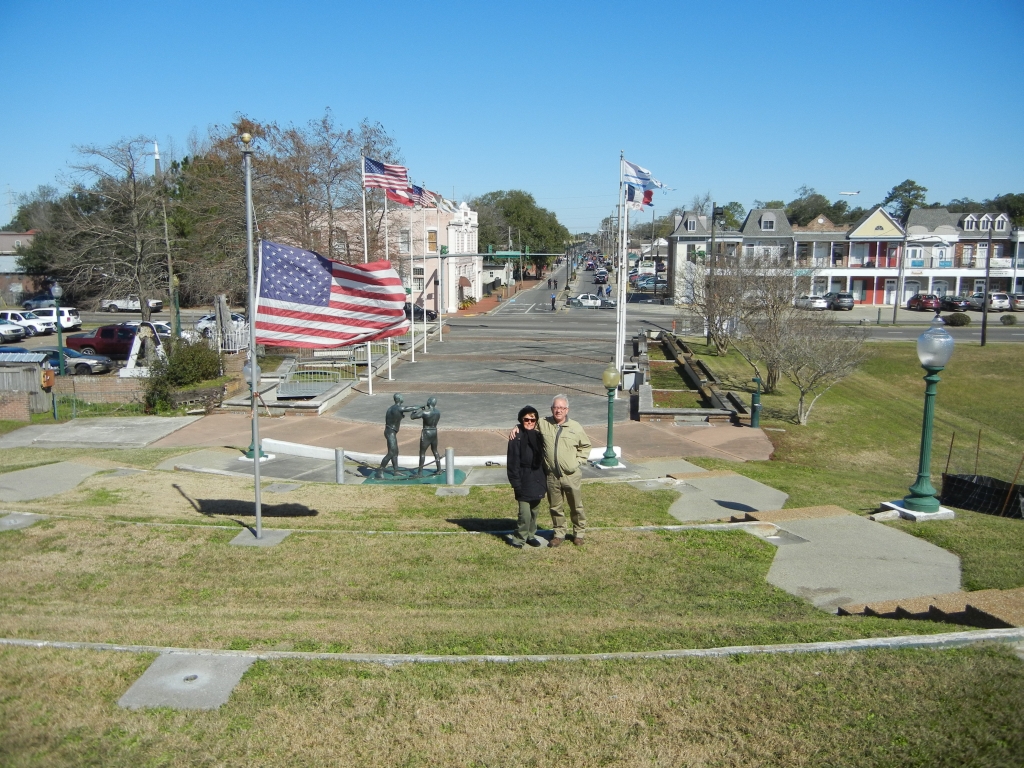 Arriving in Kenner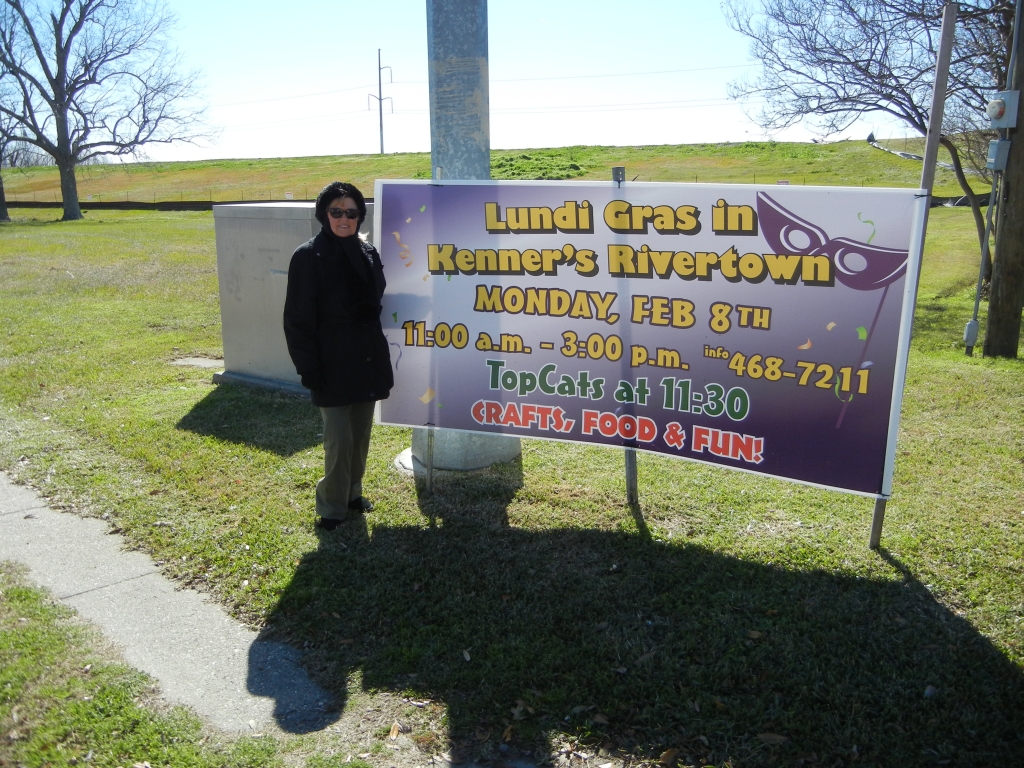 Lundi Gras is French for "Fat Monday"

For a mid-day Parade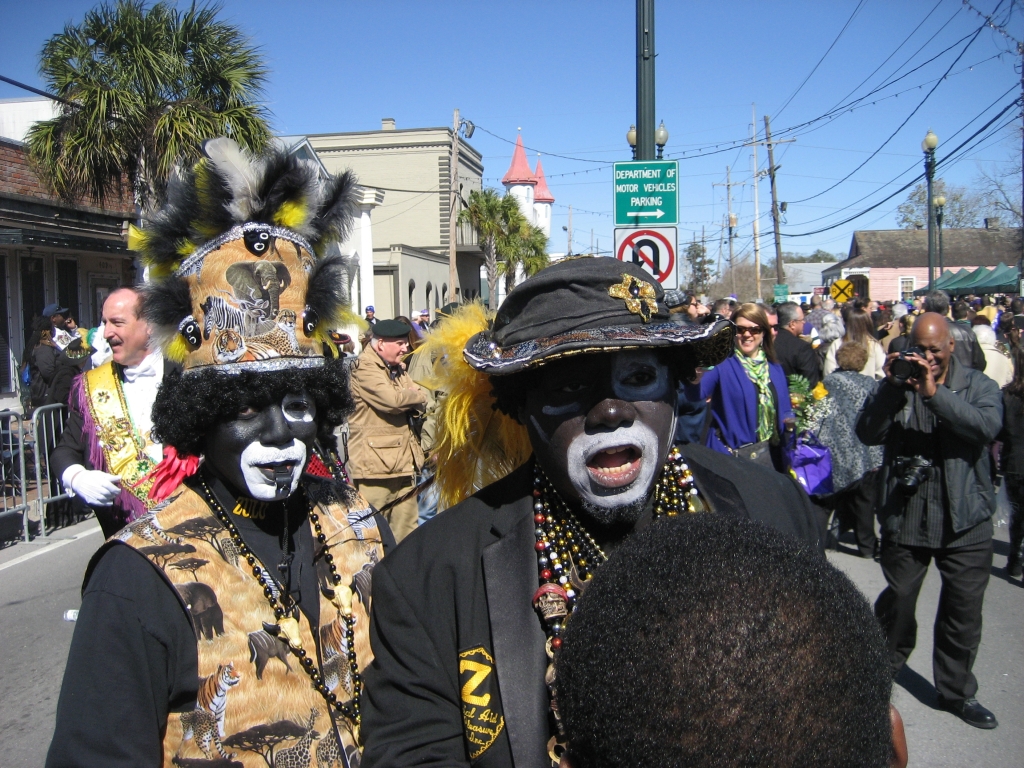 It's an all-black Parade
Sargent Stewart, Kenner Police Department

Monday Night, the Krewe of Orpheus Parade
"Over here, throw some beads"

Bands played between the floats

Fat Tuesday
The "Real" Mardi Gras Day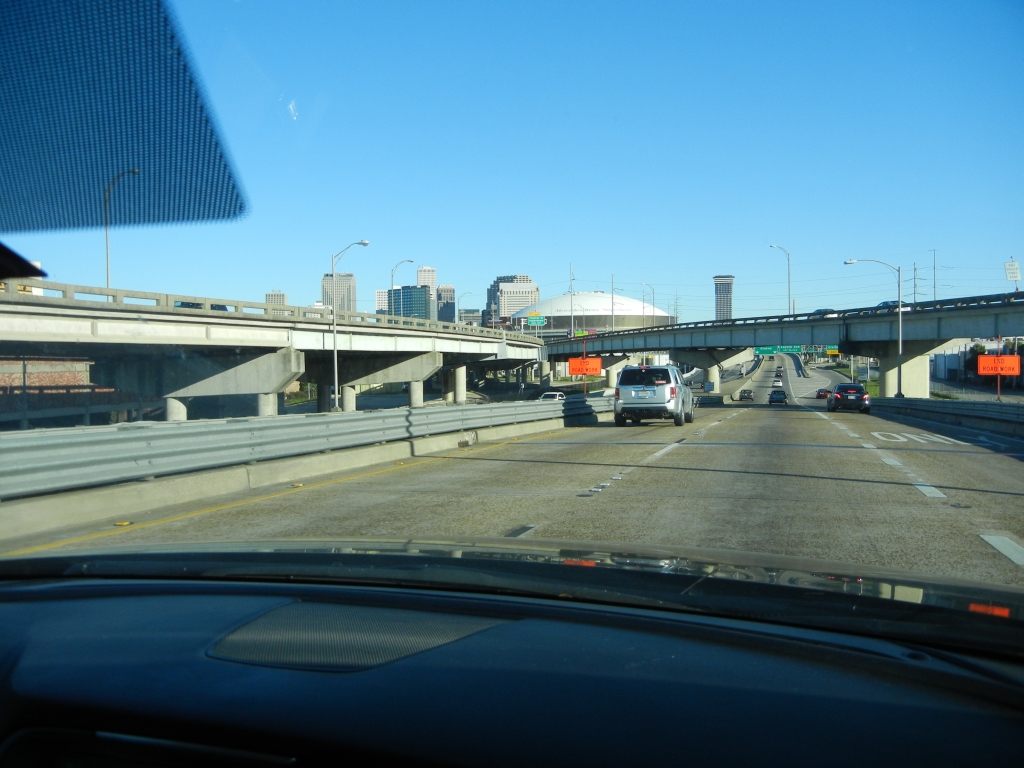 Back to Bourbon Street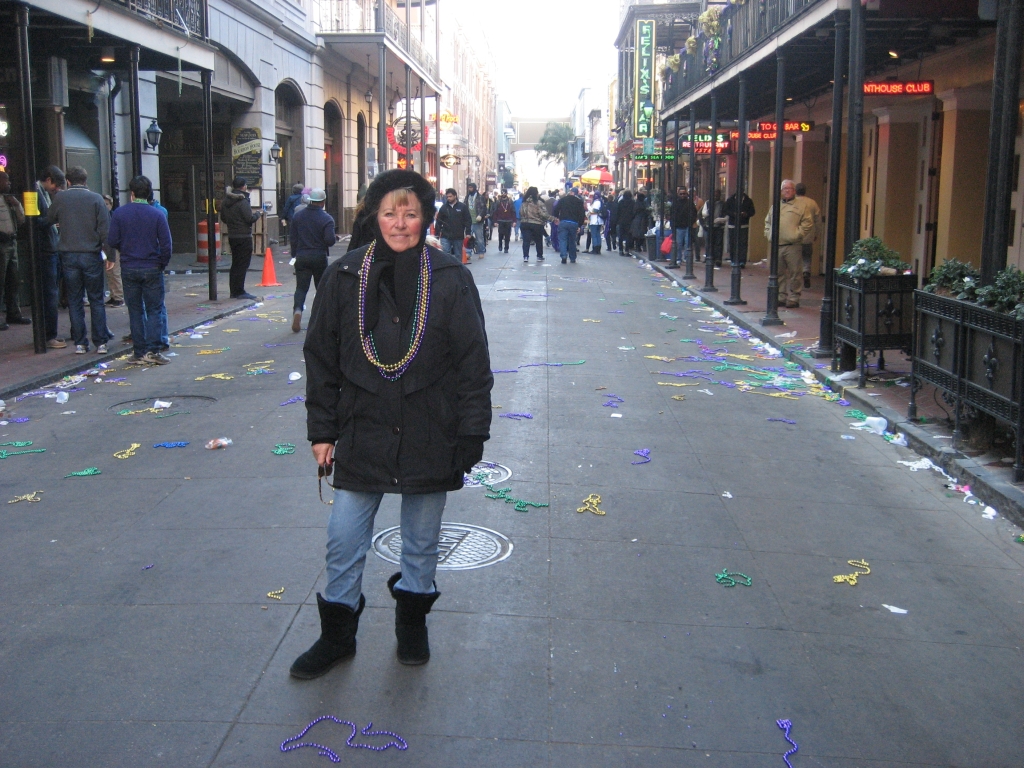 Tuesday Morning on Bourbon Street

The Lucky Dog

Why is it so Cold?

Cold? Not cold here

Not cold here, either

Hawking customers for $2.00 Beer

Elsa paved the way to a Balcony View of Bourbon Street
Her three new Best Friends from Mexico

Only a few can be on the balcony at once to prevent overloading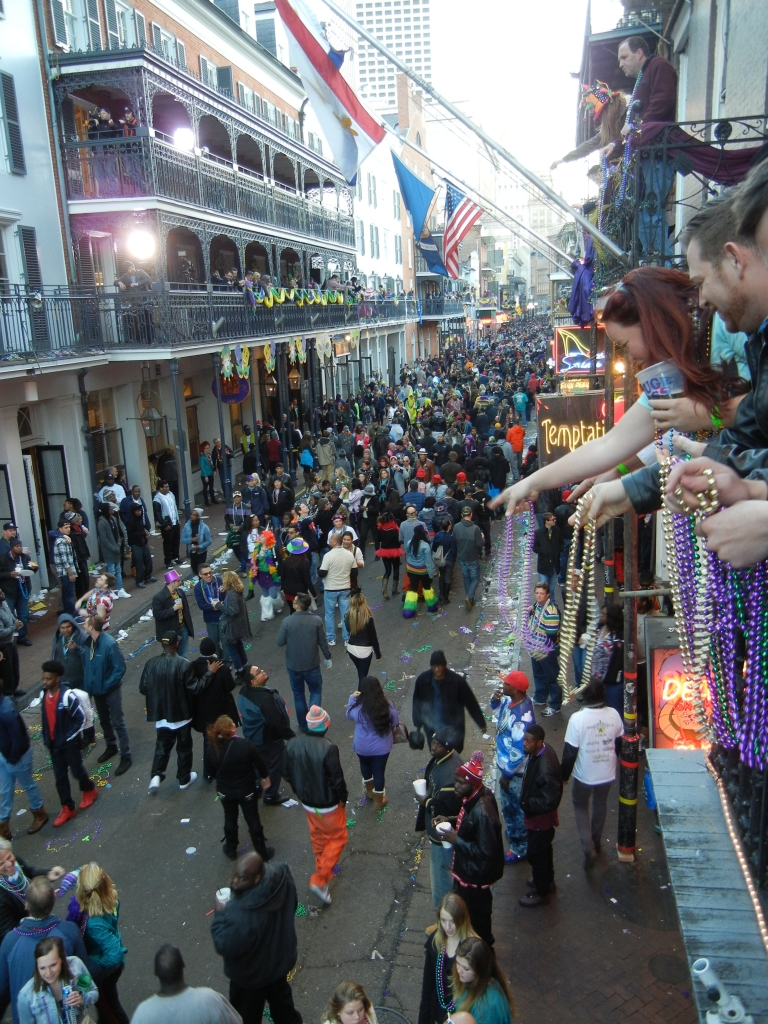 Our view from the Balcony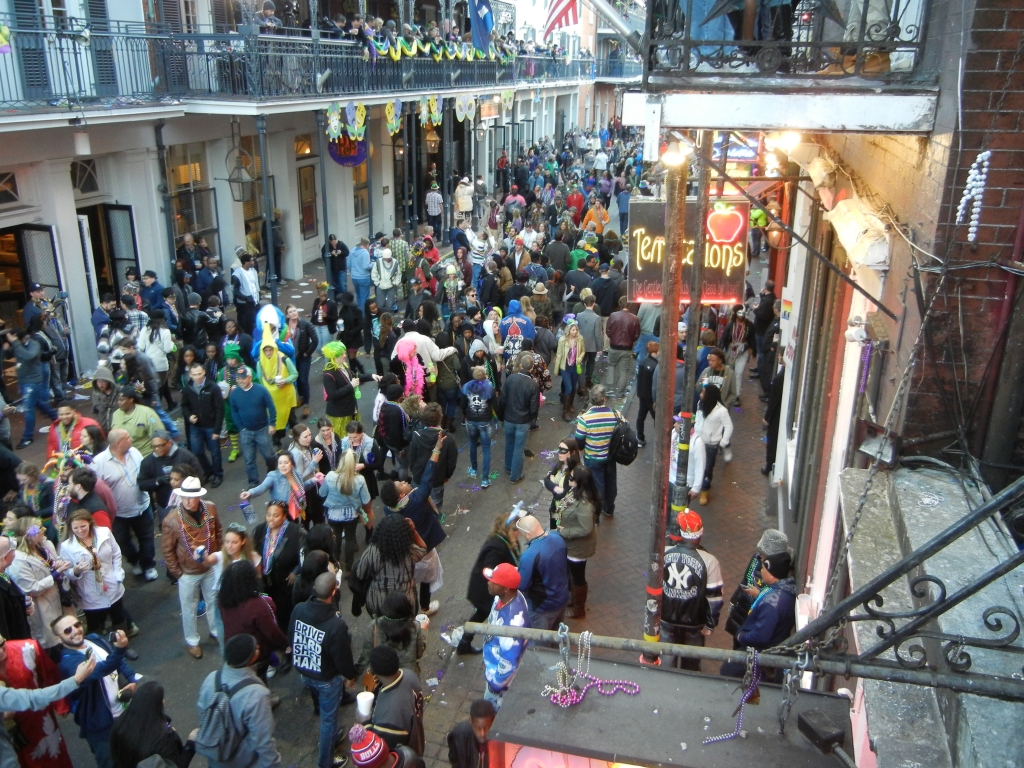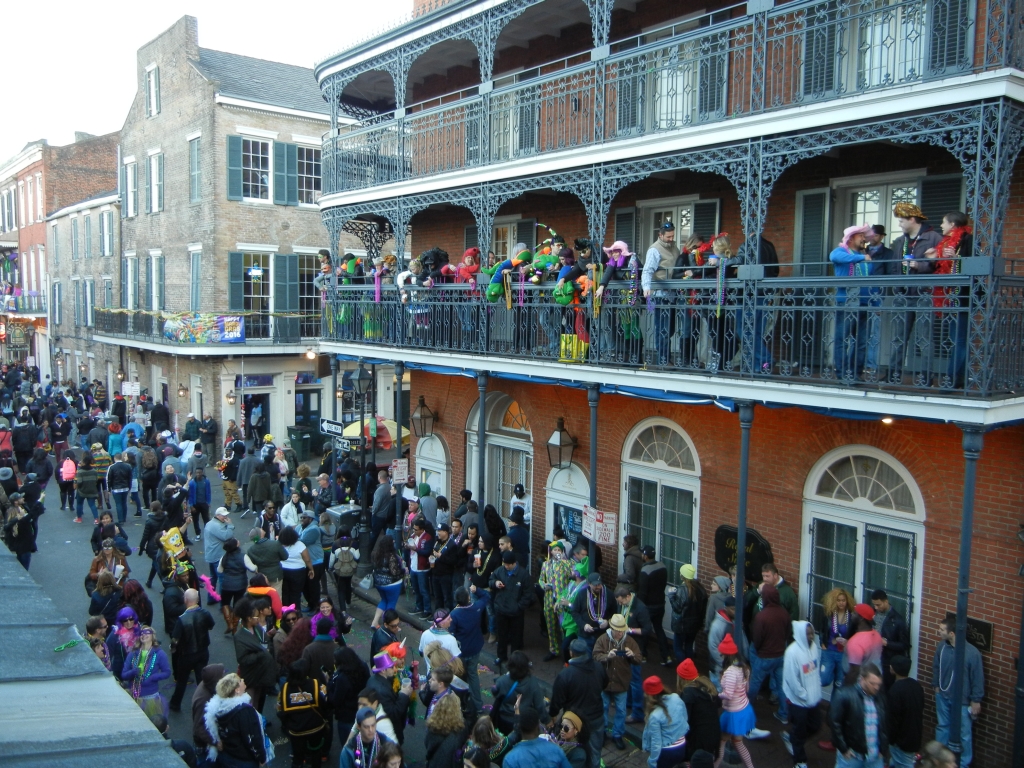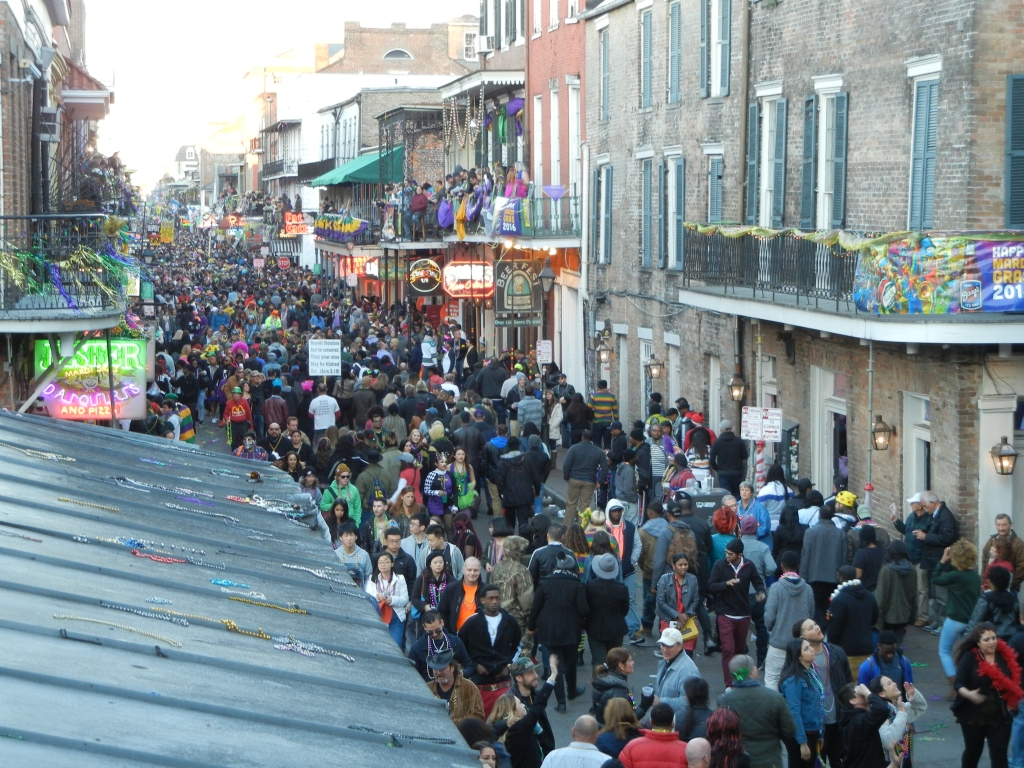 Dennis went down to the street first to take our picture

Wednesday
You are Here at the Laura Plantation, lower right corner
How did they know that?

Sure enough, they were correct

The Laura Plantation Owner's Home

From the rear balcony, the kitchen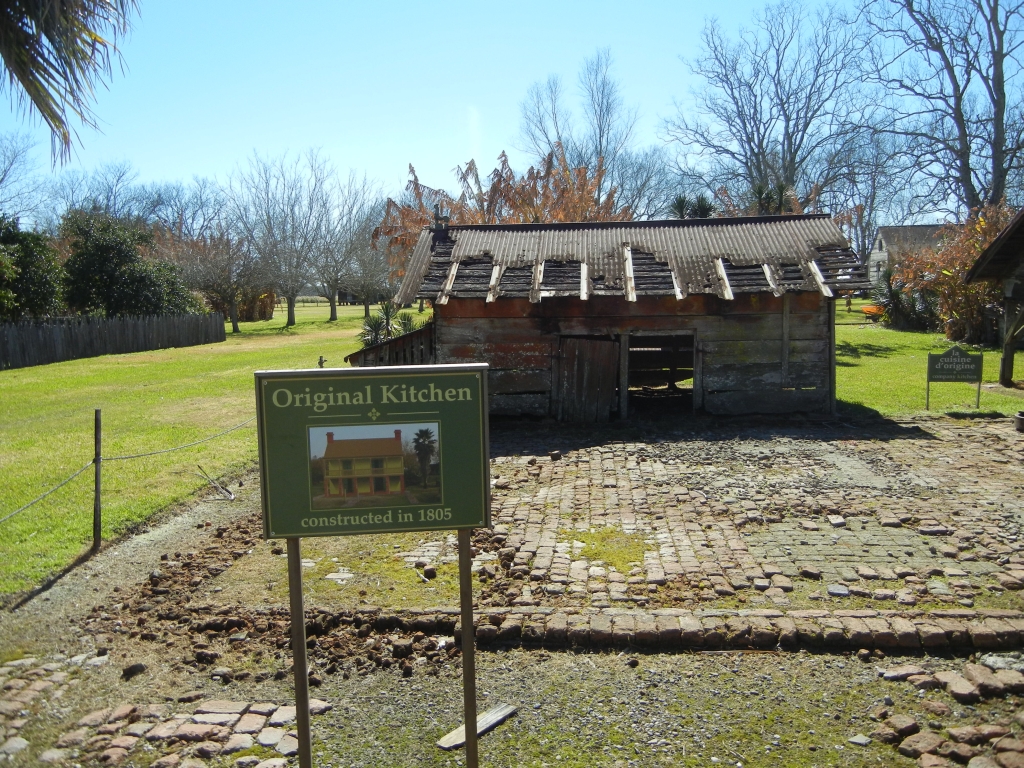 The Kitchen

Slave Quarters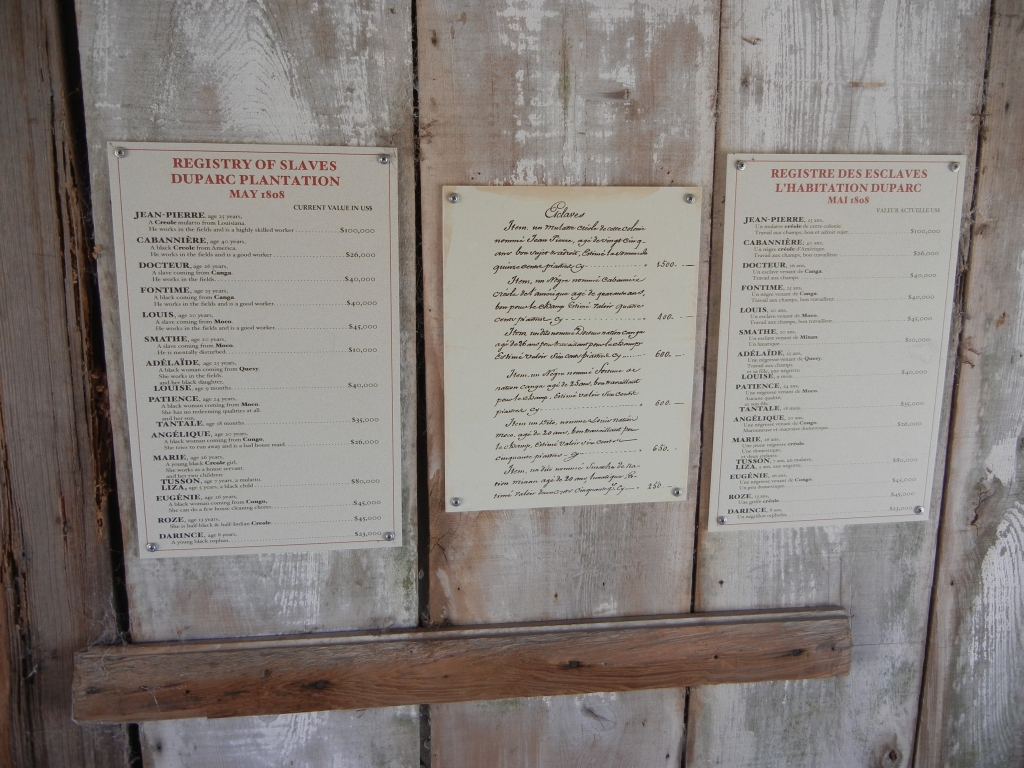 The Registry of Slaves

The Plantation Home at Oak Alley

The Oaks, forming the Alley

Oak Alley, the view from the road, close to the Mississippi River

Dinner at Dragos

Elsa's Lobster

Oysters for Dennis and Lobster for Linda

Thursday
A 2-hour trip on the Paddle-Wheel Steamboat, the Natchez
Back to the River Walk for a ride on the Paddle Wheel Steamer, the Natchez

New Orleans Skyline, from the Mississippi River

Domino Sugar Mill

Here's to the Good Life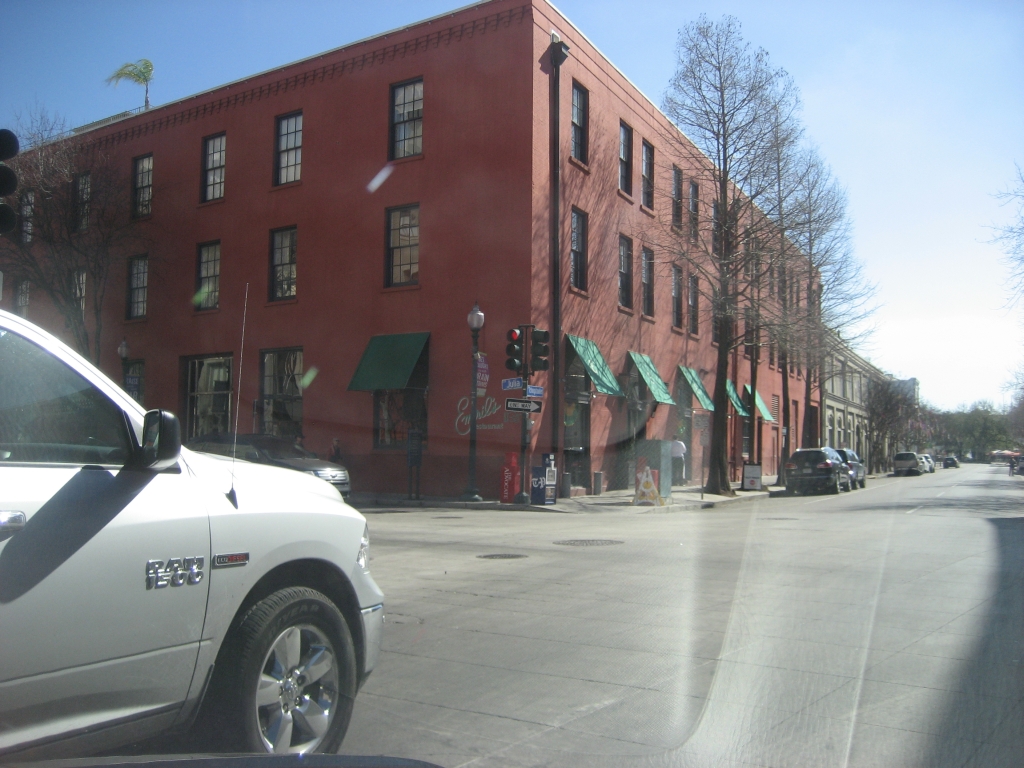 Driving home on Tchoupitoulas St, New Orleans
Chef Emeril Lagasse's flagship restaurant

A Street Car named St. Charles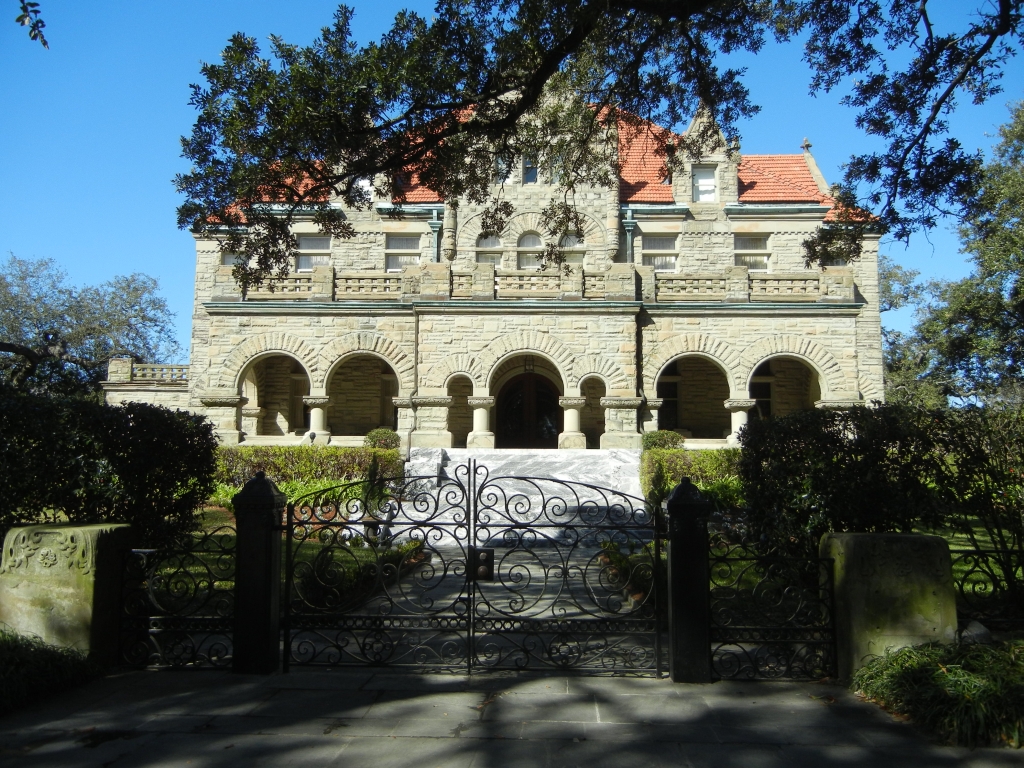 Palatial homes on St. Charles Street

The Good Life on St Charles Street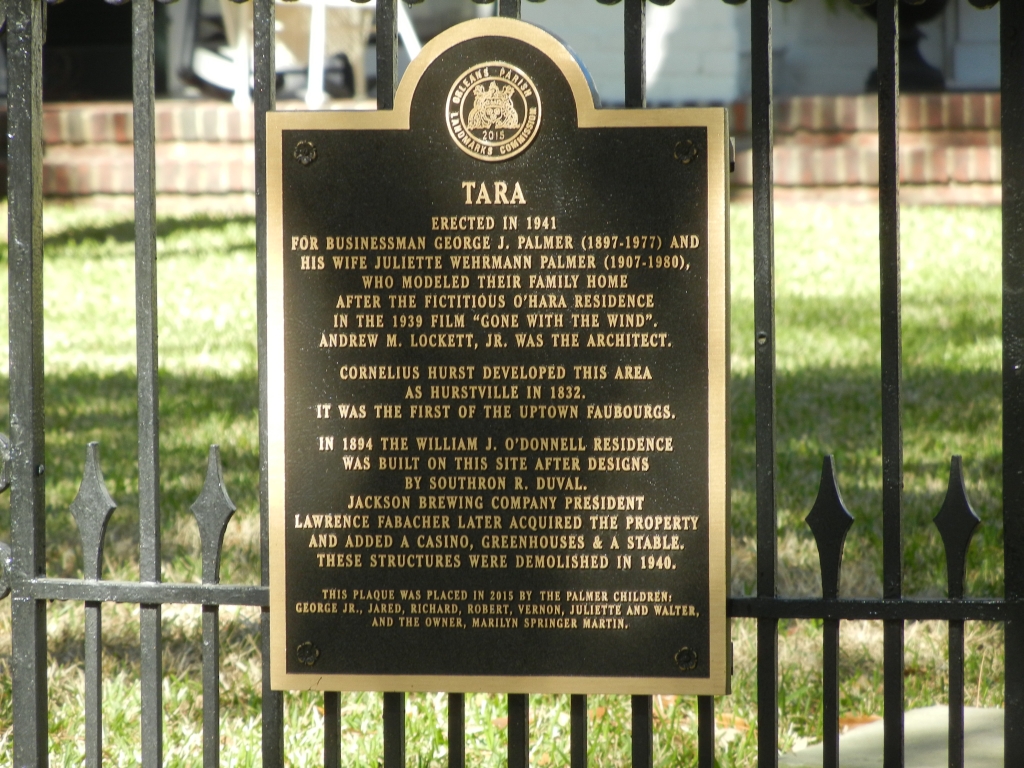 Tara

You could live here for only $6,000,000.

The River Shack, a local hangout

Down by the Levee

Where Linda met class-mates not seen in 40 years

The band played Elvis, Elton John and Johnny Cash

Friday - A Slower Day
We watched how they make a sandwich

Lunch at the famous Red Wagon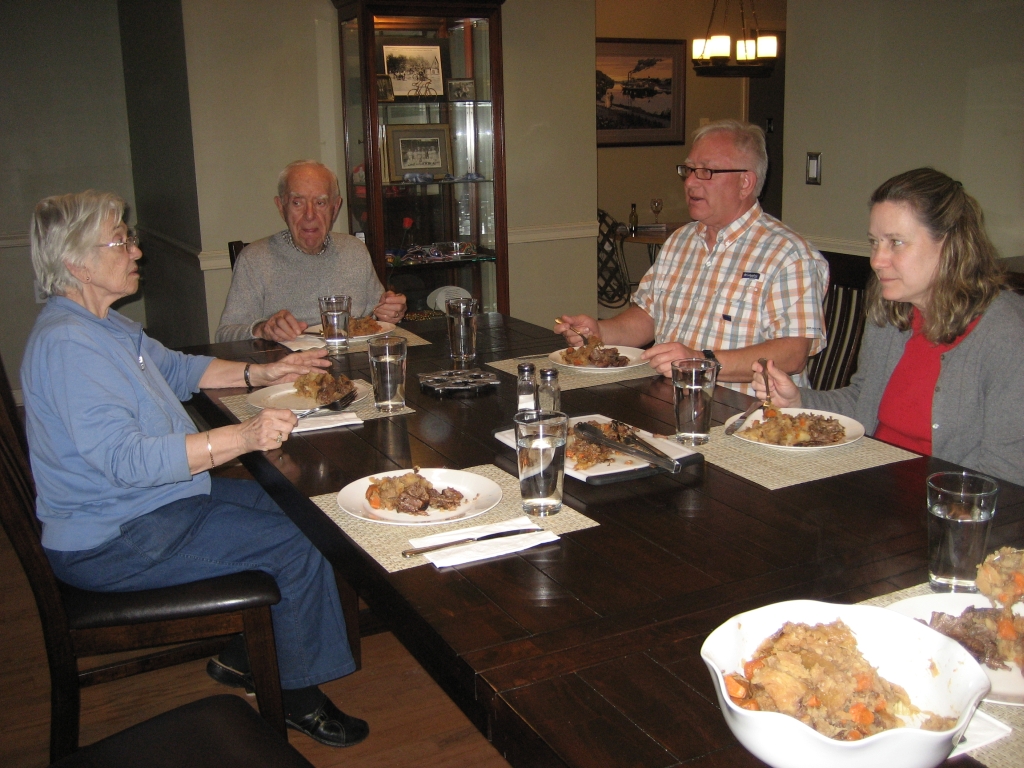 Chef Pierre served Pot Roast Dinner, made in the Pressure Cooker

Dennis prepares his World Famous Flaming Banana Desert
Casually revealing the Secret Ingredient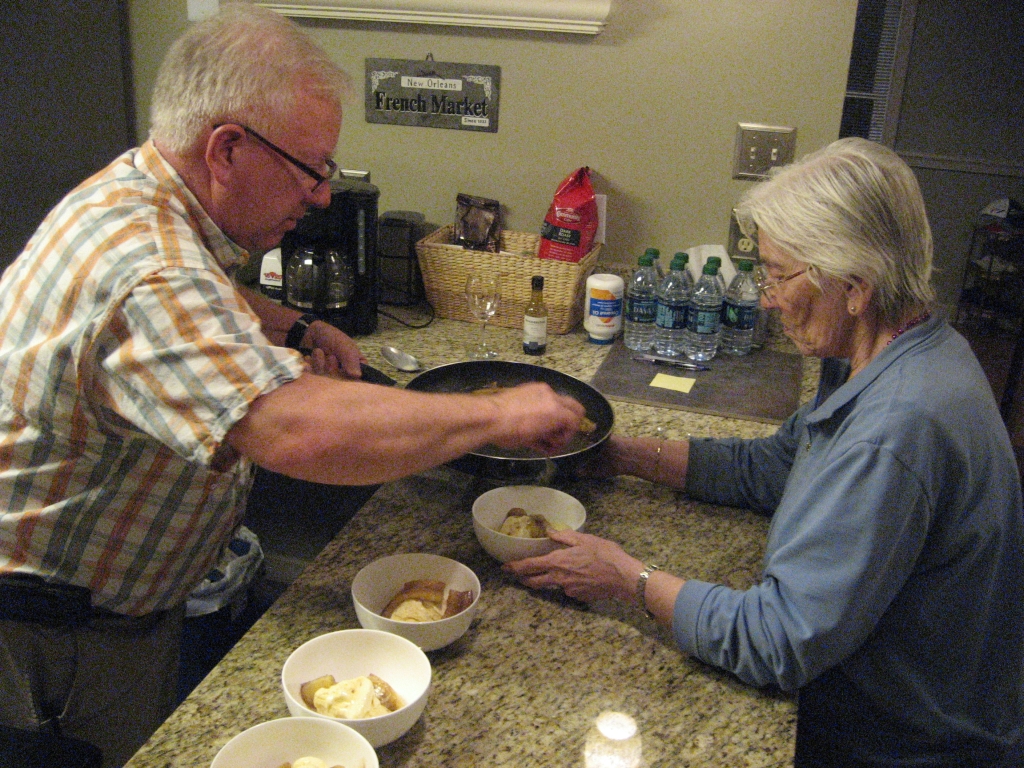 The Secret Sauce goes on top of Vanilla Ice Cream


Saturday
Sushi Lunch before leaving for the airport

Our Sushi Selection Feast

We bid New Orleans a Fond Farewell