&nbsp
Panama
July, 2004

&nbsp

July 5th
I attended the monthly meeting of the AOPA/Panama Flying Club at a restaurant within walking distance from our hotel. Ten Panamanian pilots arrived for the dinner meeting. Henry Stec whispered English hints as to what was going on; the meeting, concerning search and rescue operations in Panama, was conducted entirely in Spanish
July 6th
Elsa was invited to the Panama Newcomer's Club for their monthly breakfast which is held at different women's apartments. There were about 40 women, from various states in the US as well as Latin American countries. All seemed to like living in Panama. The president of the club, Sandra, from the US, has been here nine years and is the author of a book titled "Living in Panama." Panamanian women love to socialize and can think up lots of ways to party and form clubs.
July 7th
We were invited to the American Society's monthly meeting, which included dinner at the Miraflores Lock visitor's center. Bob Emerick was kind enough to drop off the tickets at our hotel and loan me a sport coat, as I wasn't prepared for anything so formal. Mrs. Watt, the American Ambassador to Panama spoke on the many ways Americans can contribute to life of the poor in Panama, while the Panama Canal continued to send a steady string of ships through the locks behind us.
The search for a home continues...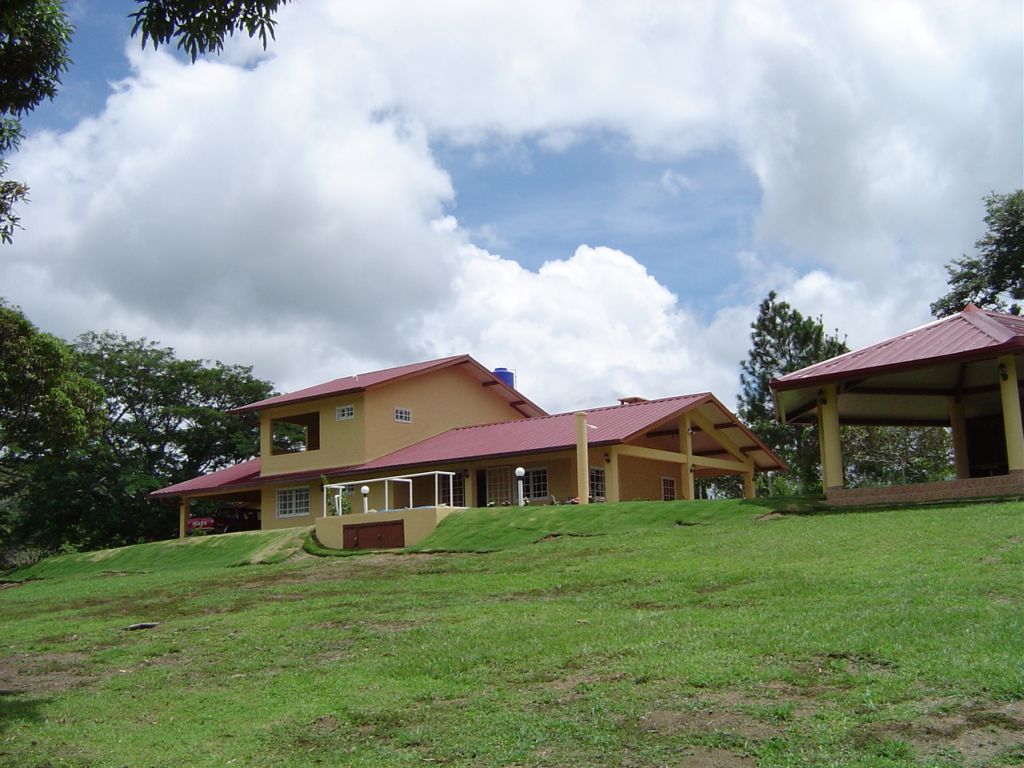 If you lived here, you would be home now.
This hillside lot was for sale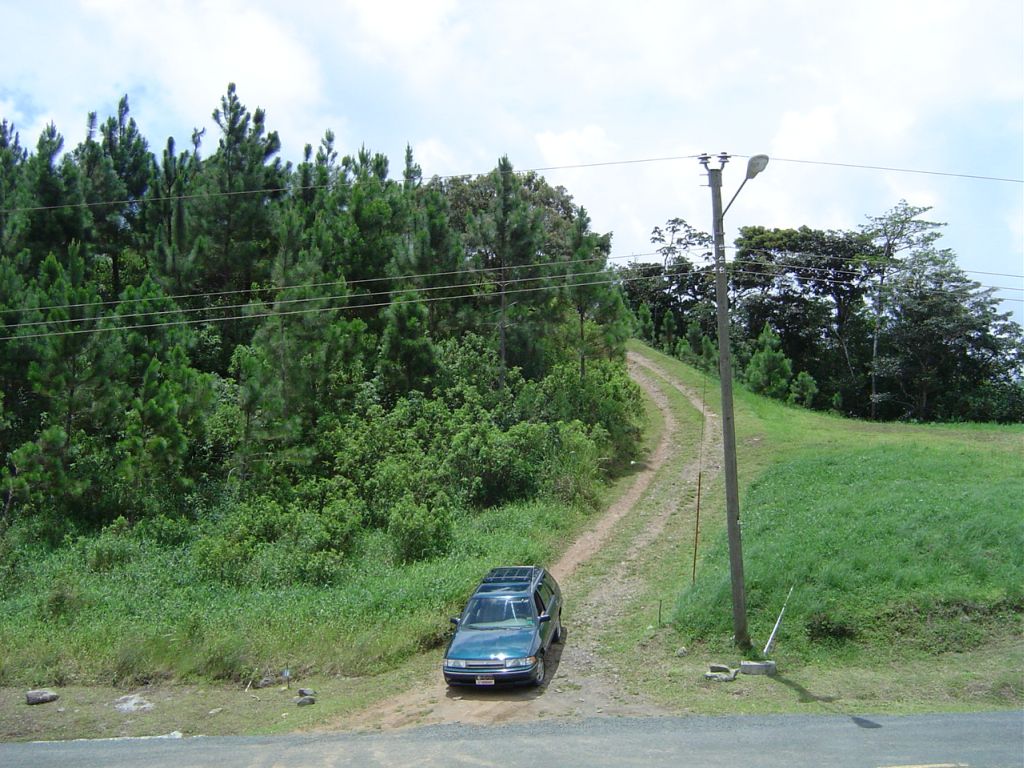 It was impossible to determine the actual lot boundaries
July 8th
David and Sandra invited us to a pleasant evening of wine and cheese at their high-rise home overlooking the city. Former sailors, they left living on their boat to be ground-pounders.
July 9th
A lady we met in the hotel elevator sent us to Taverna Bavaria, a local German restaurant. While talking to the owner, Gerard, a German expatriate living in Panama for 15 years, we were told of a fellow who operates a world-class ham station on an island about 50 miles south of the city.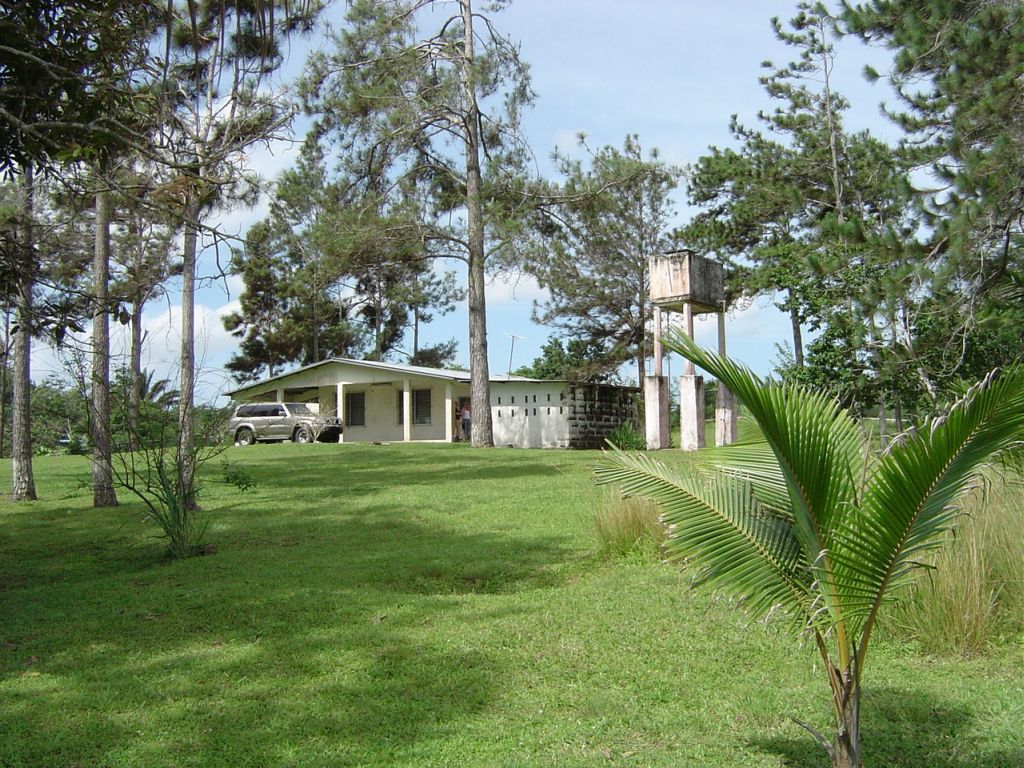 Another charming bungalow for sale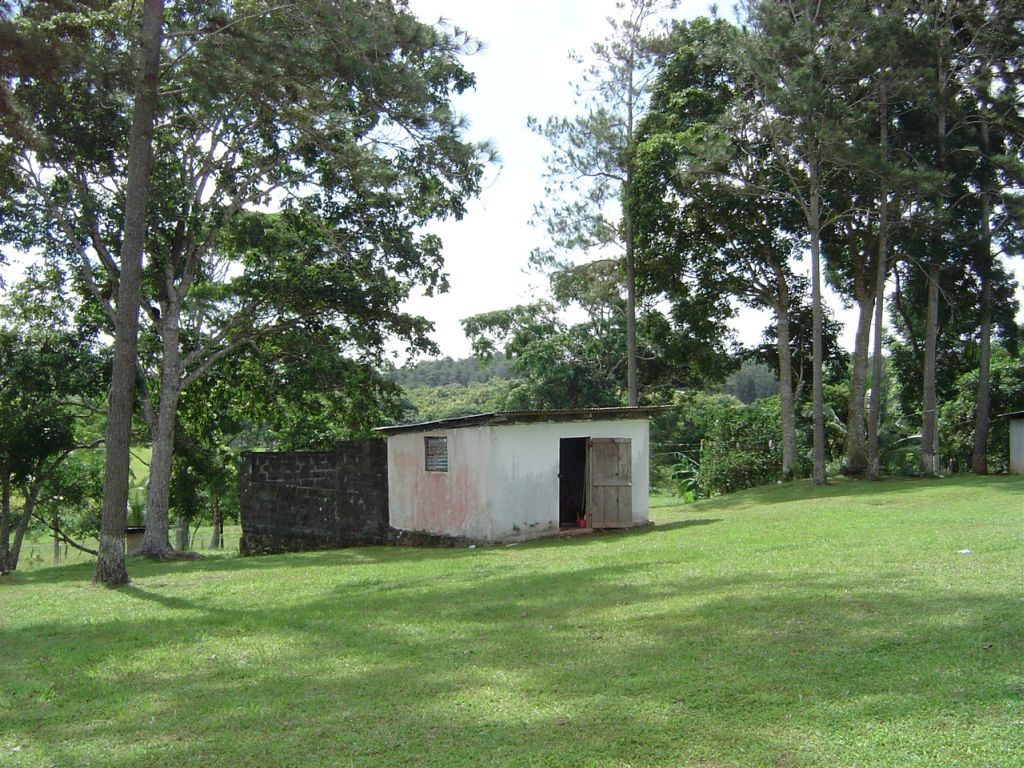 With a shed for garden tools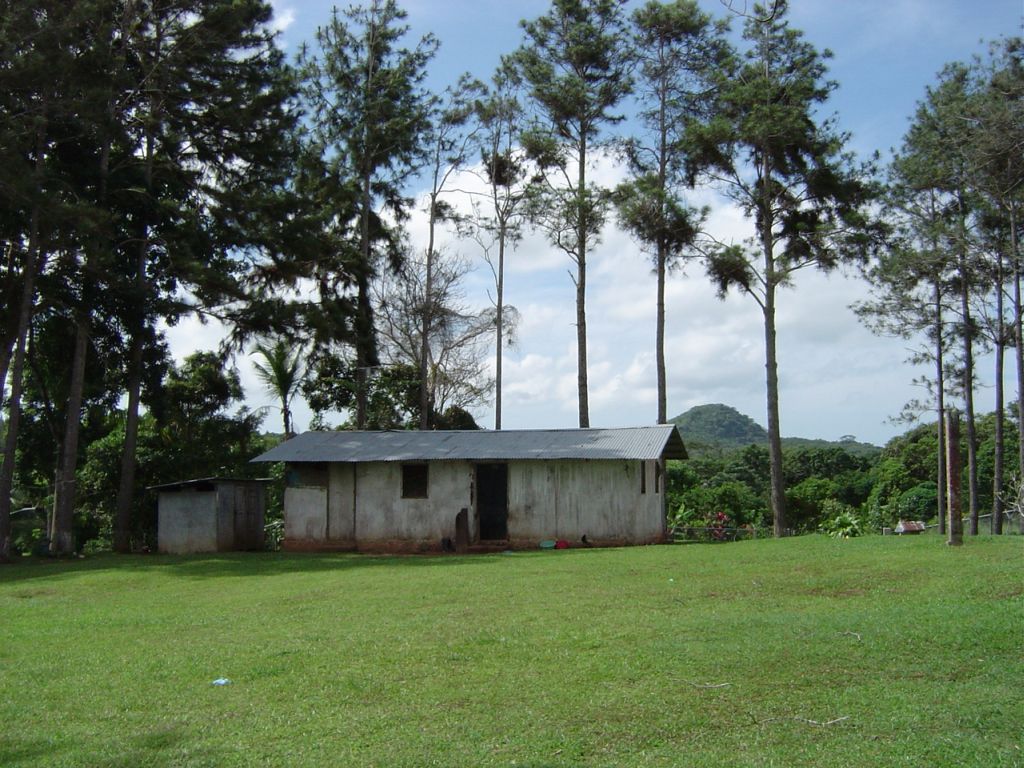 and a barn.
The garage could go here...
At least the view was decent
July 10th
Drove to Gamboa to see what real-estate might be available there... more government housing with wood frames all had cautioned us about; termites are a serious issue here. The Gamboa Rainforest resort is an eco-oriented hotel, with a nice restaurant overlooking a bayou on Gatun Lake. A long one-lane bridge leads in and out of town. Waiting for the traffic light to change, on a five minute cycle, gives one plenty of time to watch container ships from all of the world's ports moving toward the locks.
The road following the Panama Canal
My office in the 12th-floor Penthouse, Hotel Executivo, Panama City, where we stayed one month