&nbsp

Mendoza, Argentina to Santiago, Chile
and South
September and October, 2004

&nbsp


September 26th
We picked Sunday to cross the border from Mendoza, Argentina back to Santiago, Chile, reversing the route of a few days before. There was no traffic behind us in the tunnel, so I was able to stop in the middle and take a flash picture of the border=crossing sign. Argentina and Chile again share a customs office for traffic going west, but it's not the same one used for east-bound traffic. It's on the Chilean side this time.
Precaution against arriving too soon after winter's end and finding this road closed by snow did not apply this year. There wasn't any snow on the road and not much near it.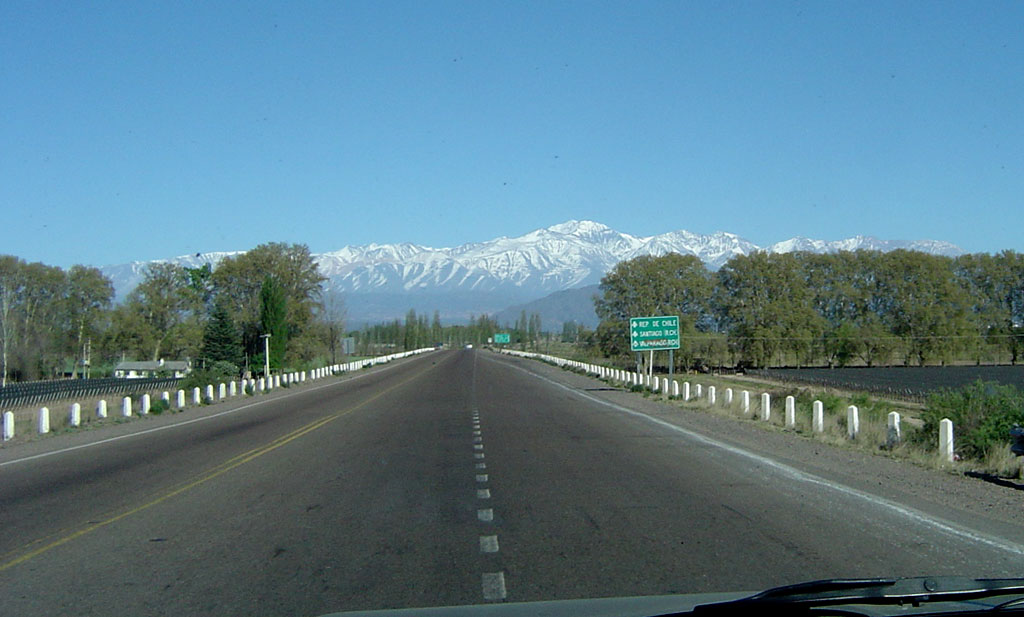 Santiago and Valpariso, Chile, straight ahead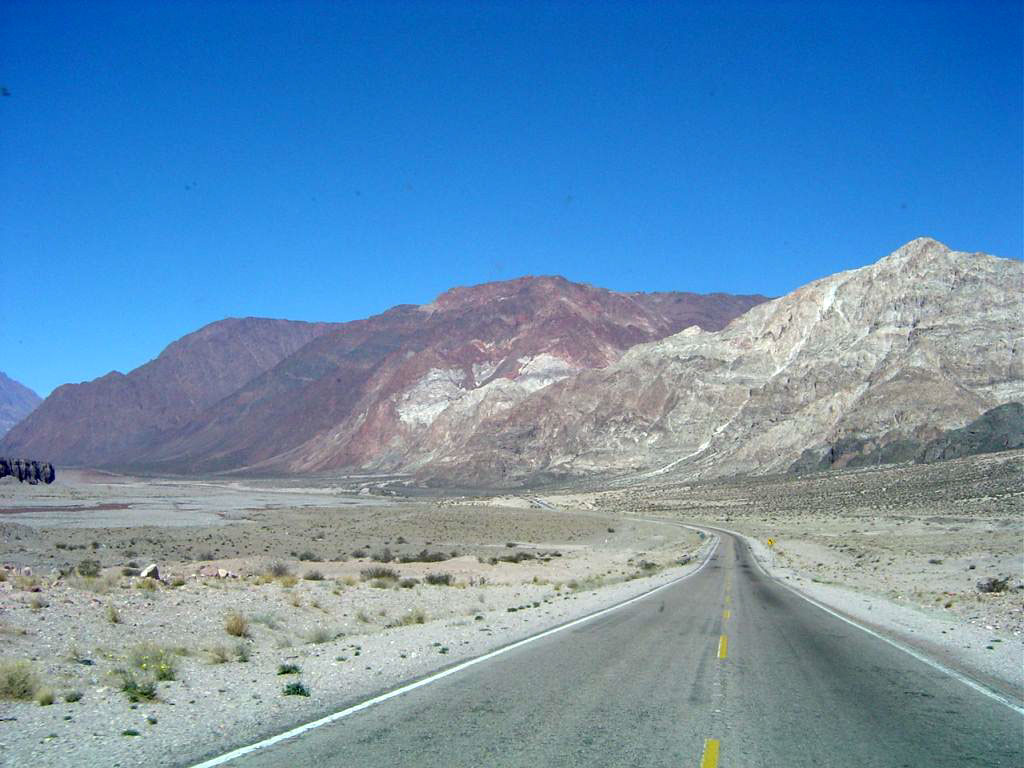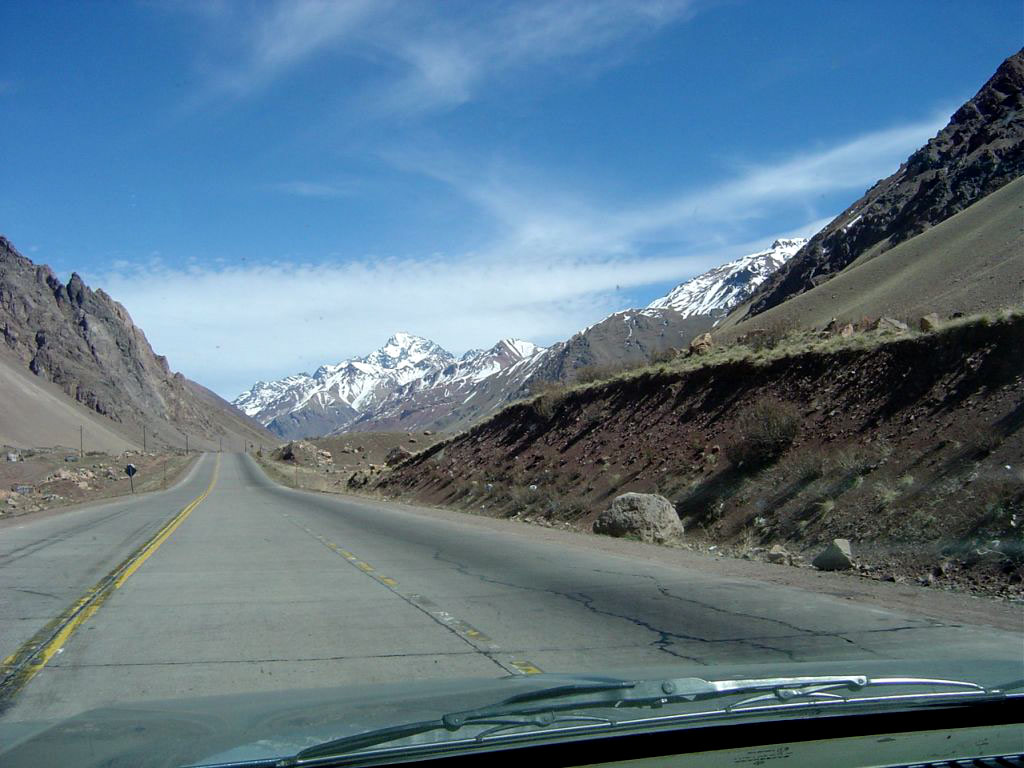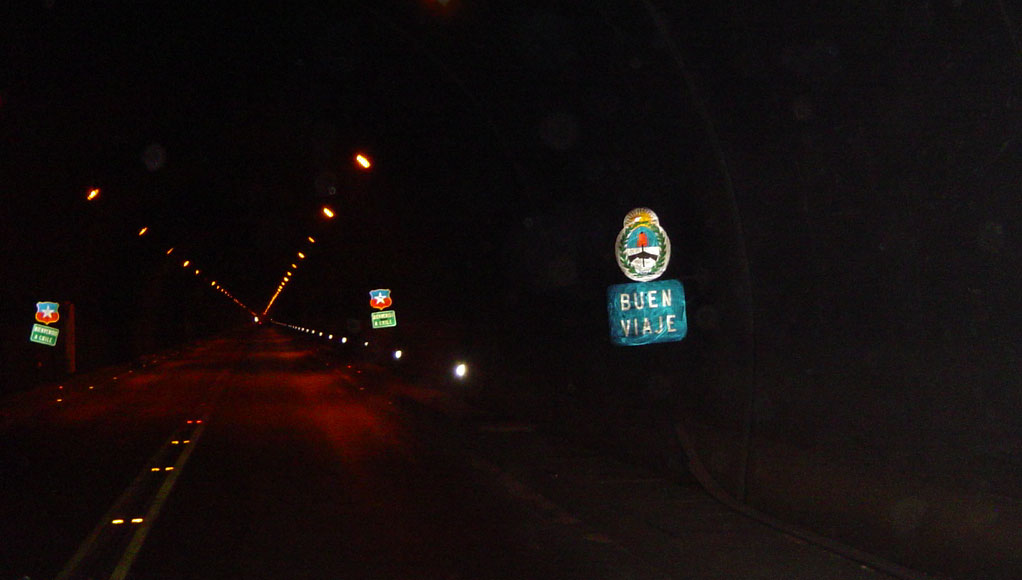 The true Argentina - Chile border is here in the tunnel
Leaving Argentina - Buen Viaje - Good Trip
Entering Chile - Bienvenidos a Chile - Welcome to Chile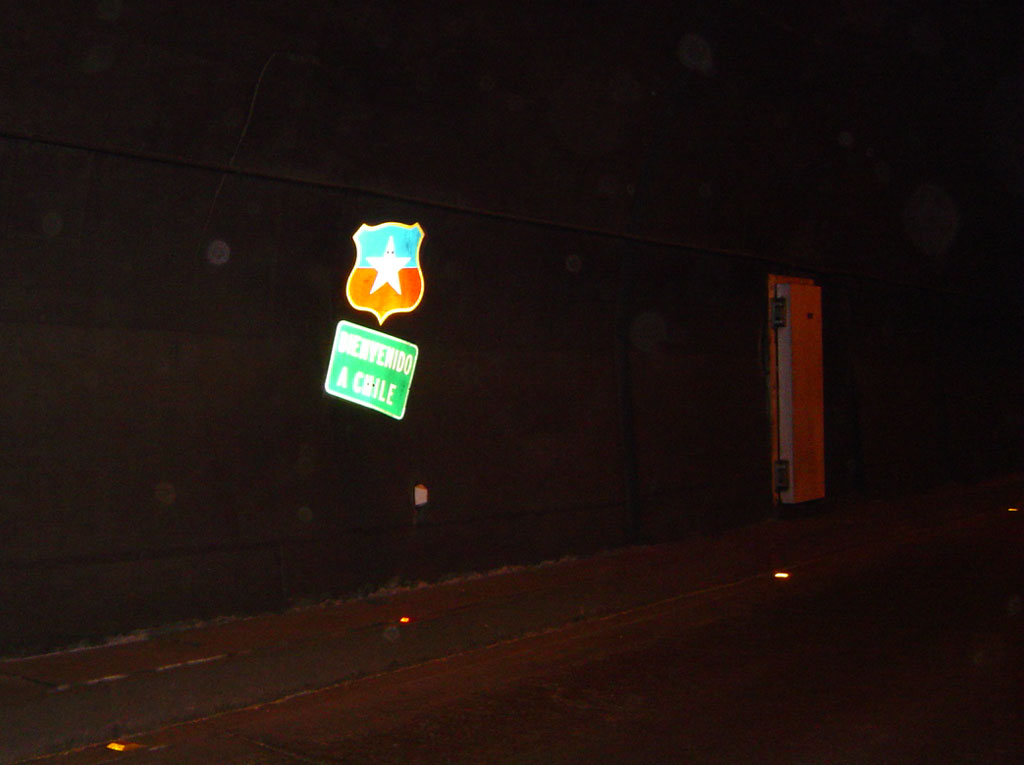 Ski Lift towers going up the slope on the right
Back to the flatlands of Chile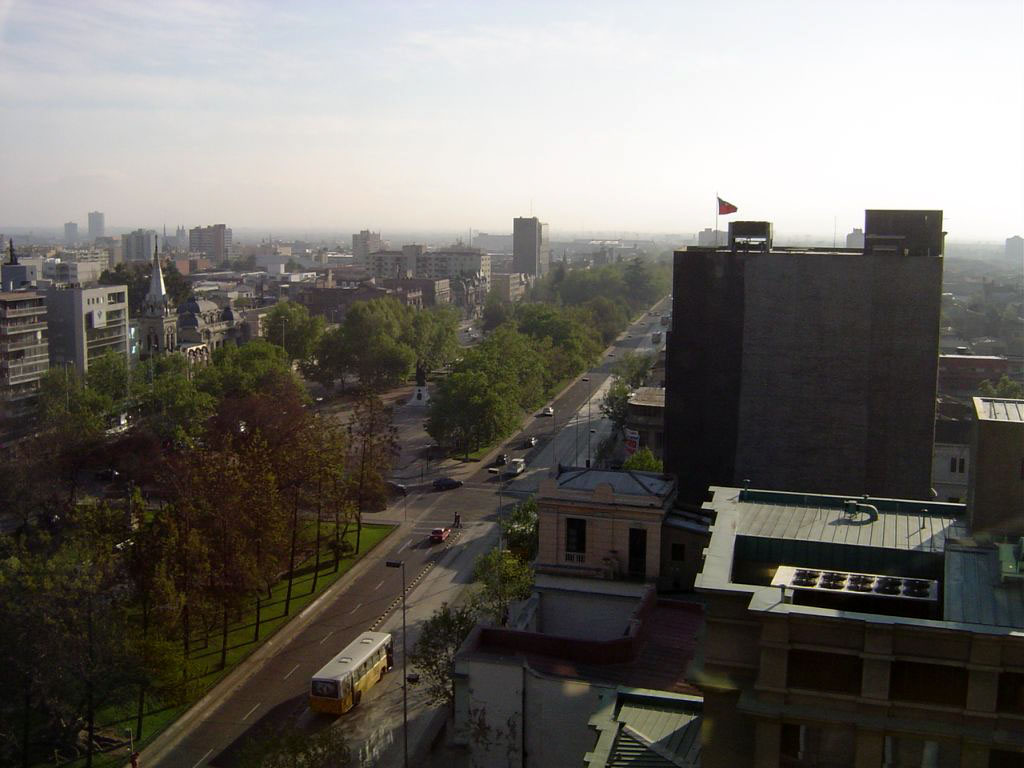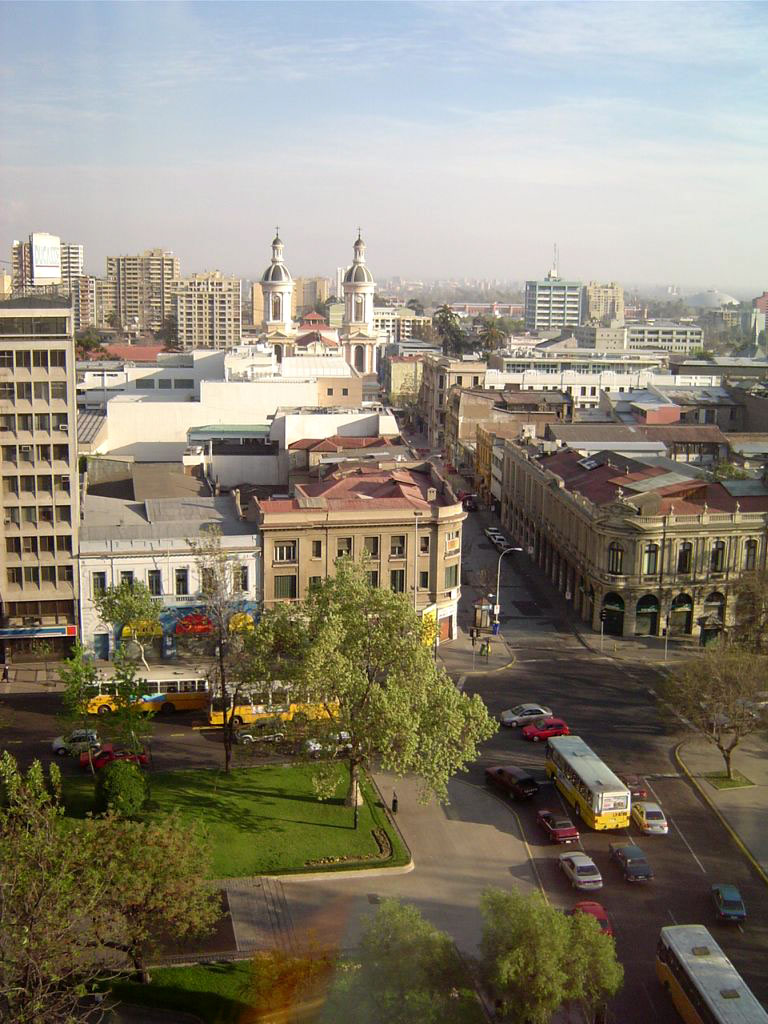 September 27th
Santiago, Chile
Changing of the Guard at the Presidential Palace in Santiago takes places every day at 10:00 AM, with bands playing, horses parading and the new troops marching in to relieve those retiring for the day.
Elsa bought a cardboard box at the post-office and stuffed it with souvenirs destined for Germany. Airmailing 7 kg from Chile to Germany will set you back $60.00, but it only takes a week.
Through the Internet, I found the e-mail address of Dino, CE3PG, the president of the Santiago Ham Radio Club. I sent a request for help obtaining a temporary license for Chile and he responded with the exact information I needed; the Radio Afficionado office was a short walk from our hotel. A half-hour later, I walked out with my permit to operate in hand.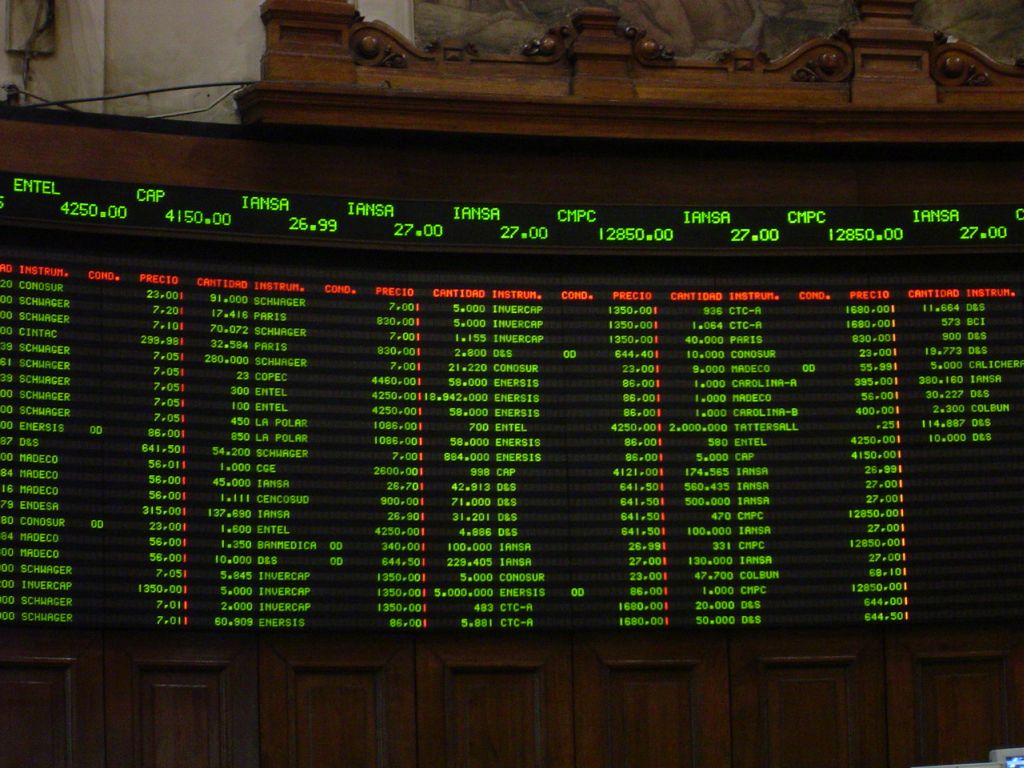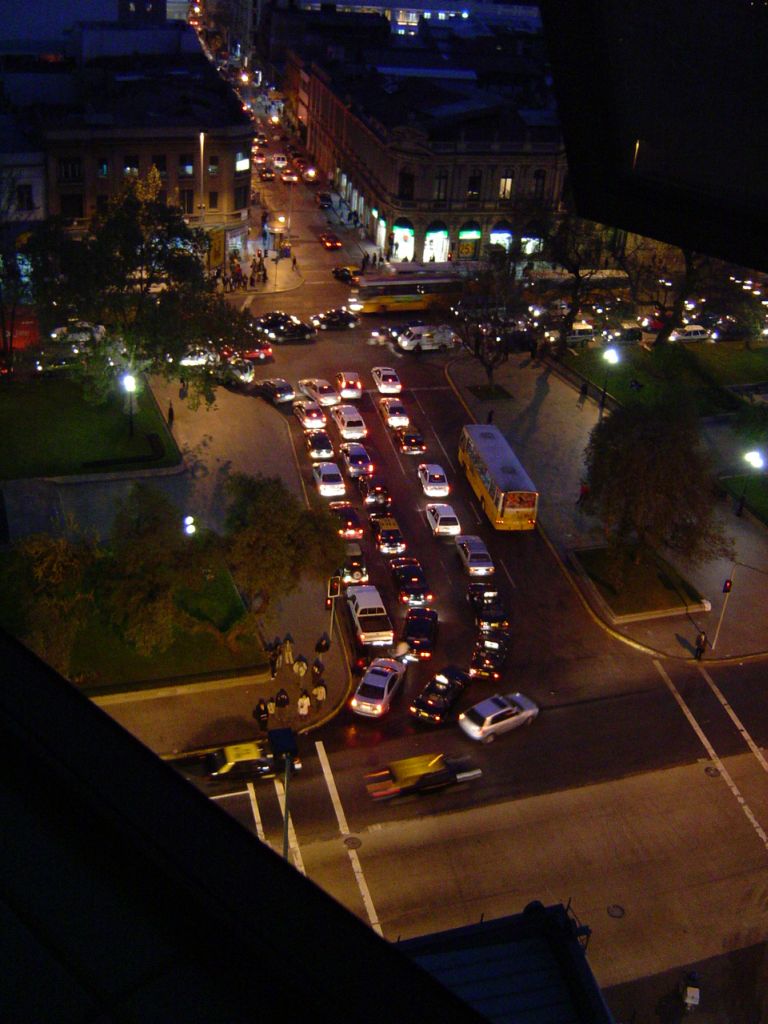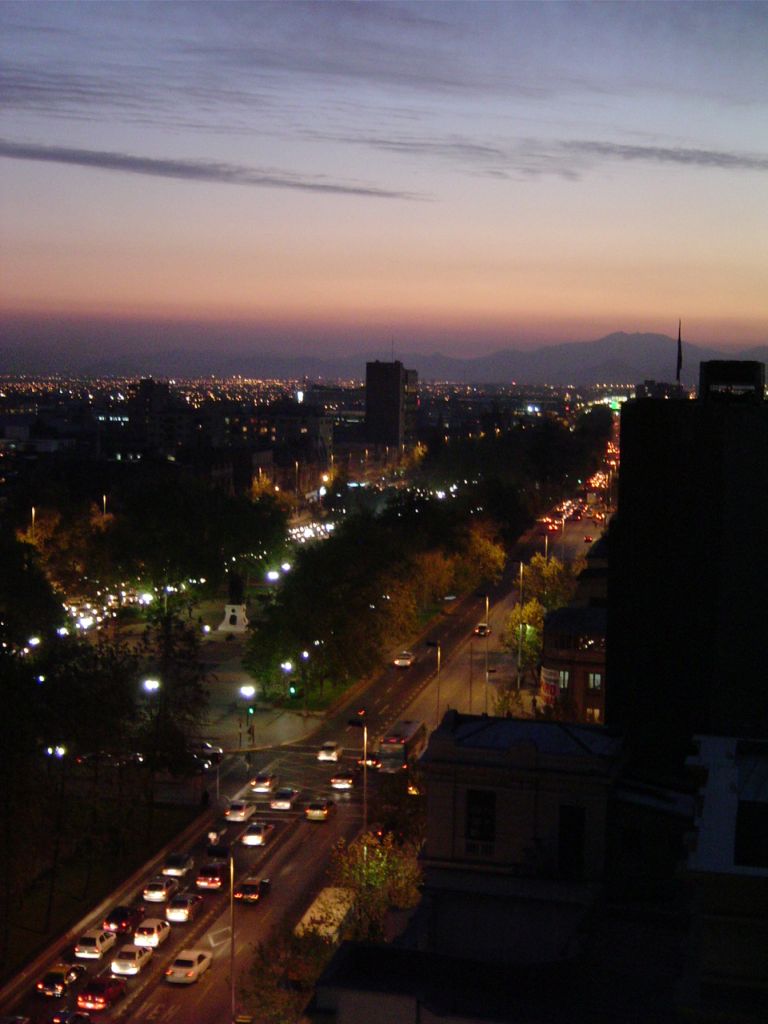 September 28th
Santiago to Concepcion
Low visibility in smog and high noise levels from busses drove us out of Santiago after two nights. It's supposed to be a beautiful city, but there was no way we could verify that from inside a cloud of diesel car, bus and truck exhaust.
We found Hotel Alborada in the heart of Concepcion and stayed there three nights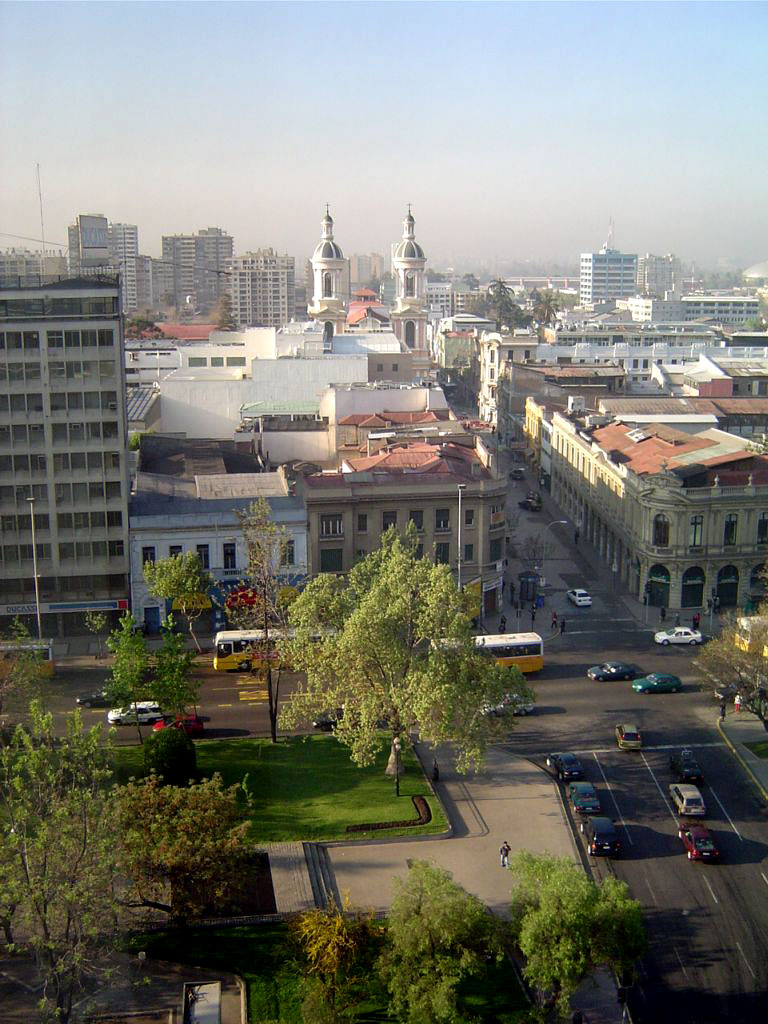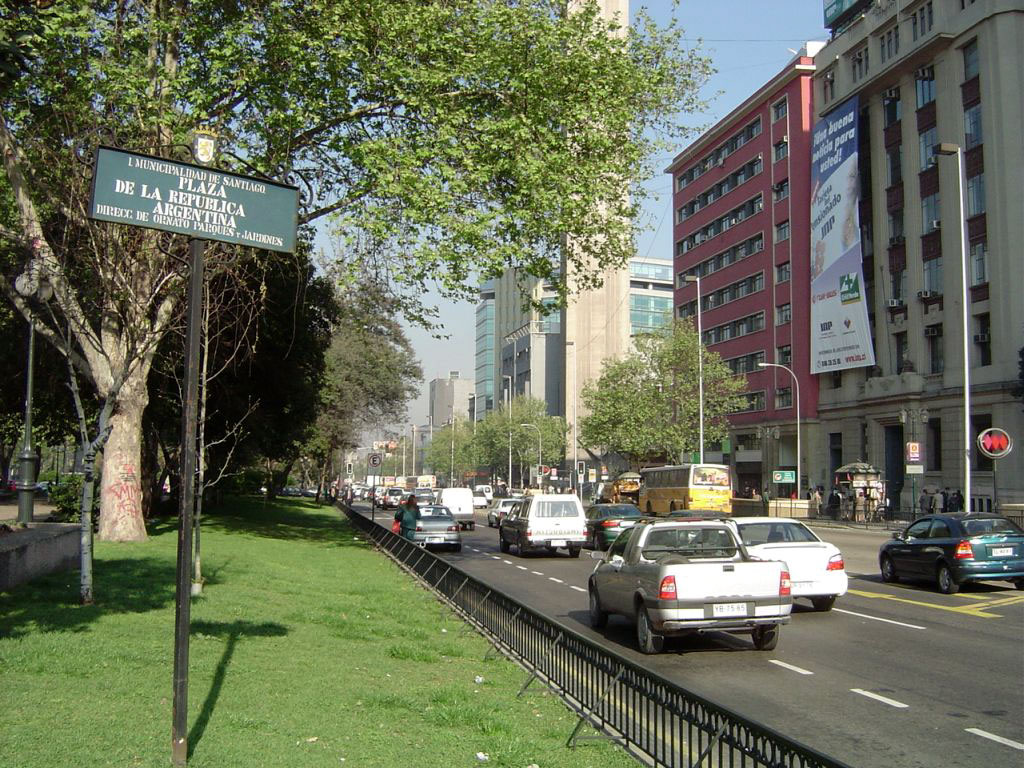 September 29th
A day for catching up on loose ends, I got the car's oil changed while Elsa took dirty clothes to the laundromat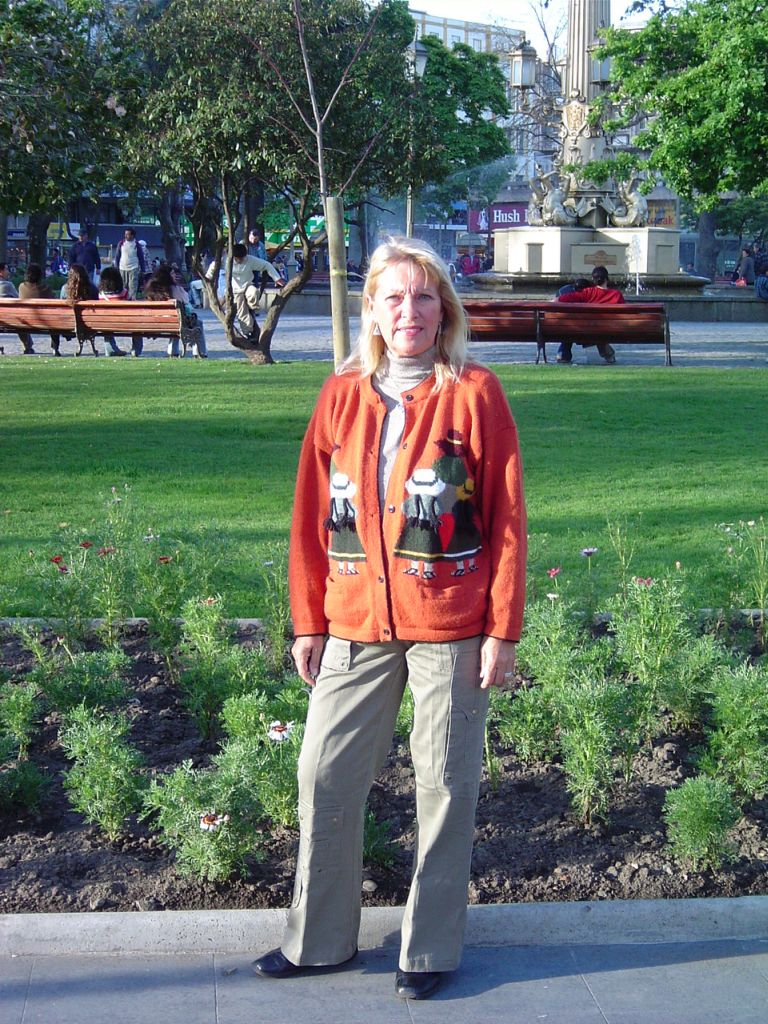 September 30th
The taxi driver who took us to lunch in the nearby city of Penco told us he knew where the Grand Casino resturant was. Maybe he did, but he circled around quite a few one-way streets before some kids pointed out the unmarked dirt driveway he sought. There was no sign on the building, either, after we get there, but it did have a sea-view. I ordered scallops and got breaded veal. Walking out of the restaurant after our extraordinary culinary adventure, we spotted a bus with a "Concepcion Centro" sign on it, so we flagged it down. The Kamikaze driver got us back to town in a jiffy for one-tenth the price of a taxi.
There is a penalty for taking a three-hour siesta at mid-day; you have to work late into the night. Elsa had a chiropractor's appointment at 5:30 PM and my dental appointment was for 7:30 PM. As in San Jose, Costa Rica, the dentist's office was ultra-modern and very clean.
On the way back from the dentist, I stopped at the Concepcion Radio Club office that I spotted on the bus ride at noon. A meeting of their officers was taking place, but they interrupted their business to introduce themselves and Hugo, CE5AOL, showed me around the station.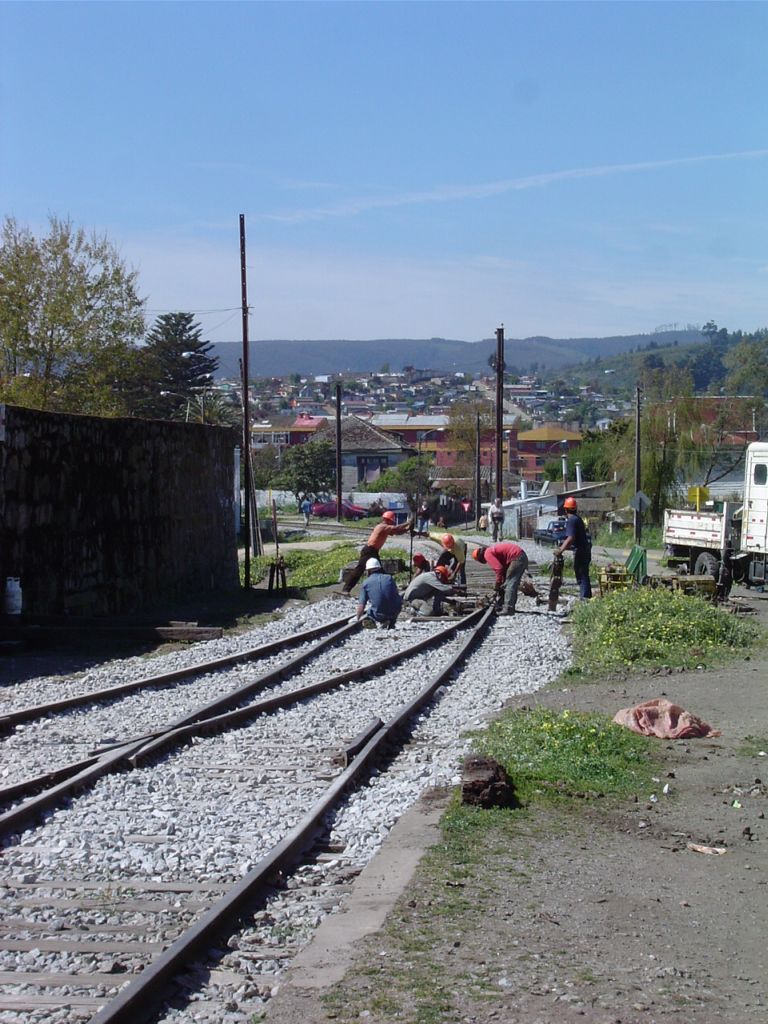 October 1st
Concepcion to Temuco
Finding a hotel in a new city gets easier as the towns get smaller. The map in the guide-book helps, but one-way streets always complicate what seems so easy at first. The Bayern Hotel offered Elsa a small taste of Germany, so we stopped there
Collipulli straight ahead, Los Angeles to the right
First view of many volcanos in central Chile
Volcanos of the Araucania Region:
Llaima, Lonquimay, Villarrica, Sollipulli,
Tolhuaca, Sierra Nevada, Quetrupillán
Accidental Selfie by reflection in the glass
October 2nd
Temuco to Villarica and Pucon
Gran Hotel Pucon offered luxury once again, with two swimming pools, free wireless Internet access, free use of bicycles, and a view looking out over Lago Villarica. We rented a rowboat and drug Elsa along for a ride on a perfectly clear, calm day. Numerous restaurants, none of which were crowded at this time of the year, offered a good variety of dining choices.