&nbsp
Bariloche to Puerto Montt
October, 2004

&nbsp


October 10th
Our Lan Chile flight to Bariloche departed on time and was in the clouds in a matter of minutes. My GPS showed we climbed no higher than a surprisingly low 15,000 feet during the 25 minute flight.
Hotel Nevada, picked by throwing a dart at the guide-book, was in the heart of Bariloche. We asked for a quiet room and were shown two, one on the third floor and another on the fifth. The bell-man said the third floor room was the correct choice. At the front desk, the manager talked us into switching to the fifth floor room, saying they were equal in terms of noise. Good information is hard to come by, no matter how simple the question. By 11:00 PM, it was obvious the water pipes were never going to be quiet and the pounding from the elevator was never going to stop. The poor bell-man helped us move our luggage to the room he first suggested.
October 11th
Shopped till we dropped, up and down Bariloche's main street, getting new turtle-neck sweaters and ski-caps. Chocolates are a local specialty and are sold in at least five separate chocolate shops.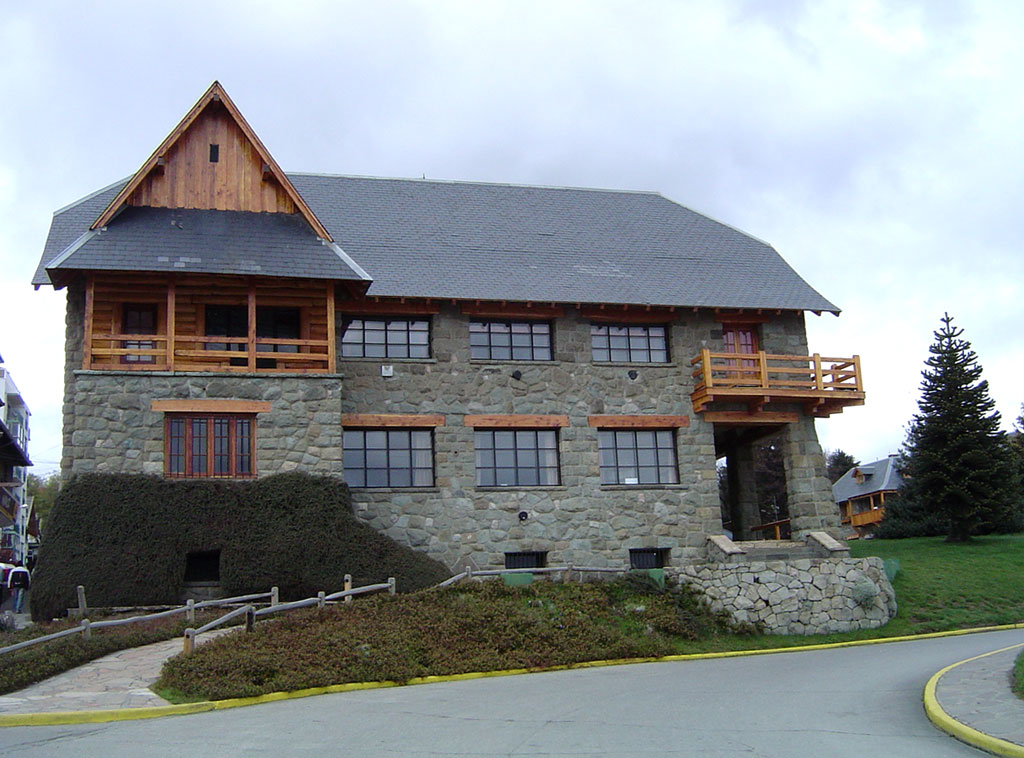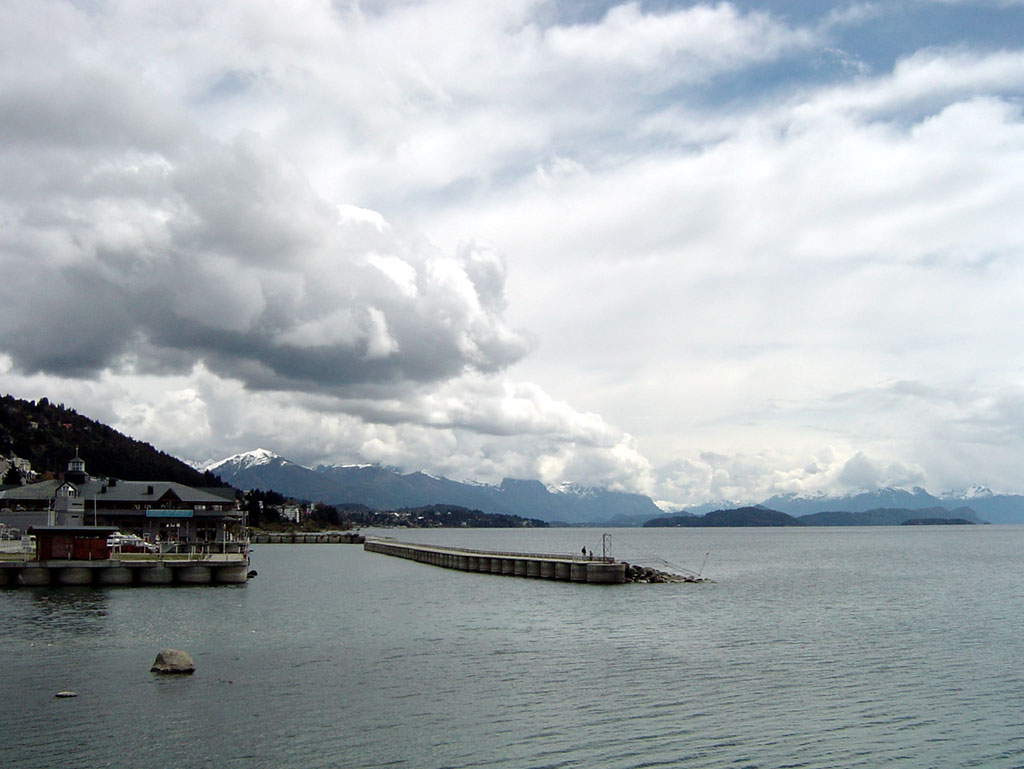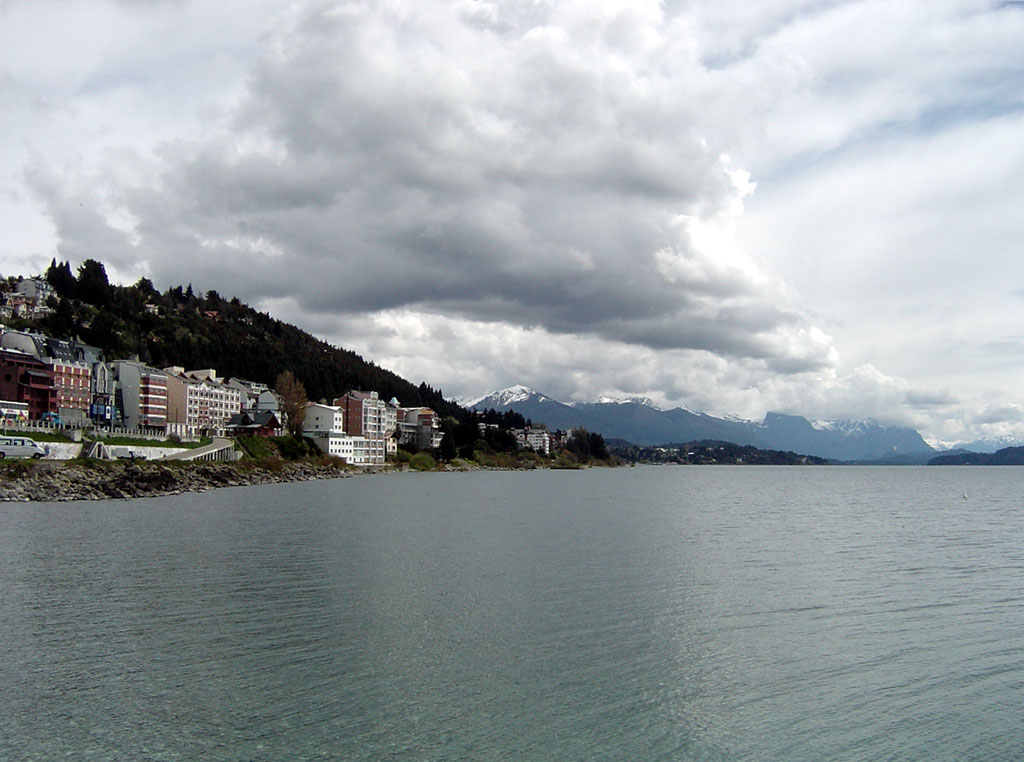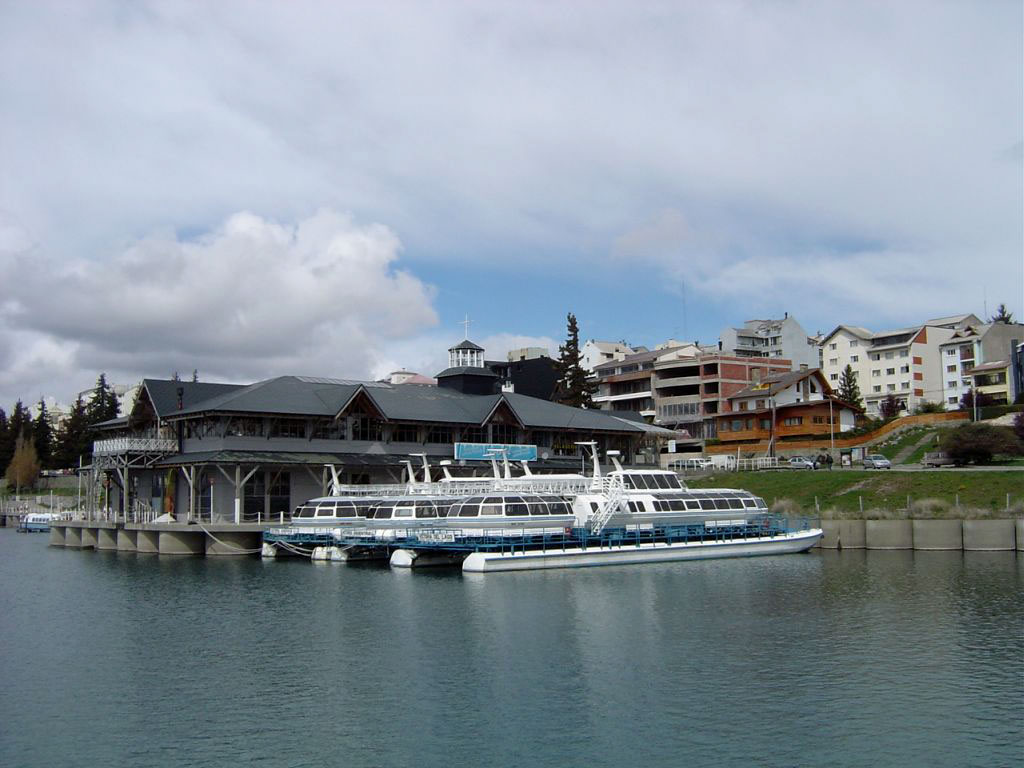 October 12th
Hotel Tunquellon checks out fine at first glance. It's bright and airy, with a beautiful view out over the lake. When you get down to the details, it starts to look different... Using the toilet requires that your chin hang over the edge of the bath-room sink, while the bidet, seldom used, gets free access. Swapping the two would make a lot of sense, but that was apparently in short supply when the place was built.
Cable TV lines don't reach from town to this hotel, so a satellite TV system is required. Our room had three useable channels, but none worth watching. At lunch-time, I asked the front desk what was wrong. They said CNN and HBO could be provided, so I cheered up. After dinner, the same three miserable channels were still there and CNN was not to be found. The explanation given the next morning was that other visitors in the hotel had selected their channels first and they couldn't be changed to accomodate my request without causing them grief. Never before have I been asked to watch TV channels selected by someone down the hall.
Barbara, the lady who checked us in, advised us that getting to the boat dock for our 2:00 PM departure to Isla Victoria was very simple. "Just walk 500 meters down the road," she said. She was off by a factor of three. It was 1500 meters to the boat, which we made only by skipping lunch along the way.
We made up for their incompetence by taking our business across the street to Hotel Llao Llao.
The boat trip, however, was made under ideal conditions during the only truly clear day we had seen in the last two weeks.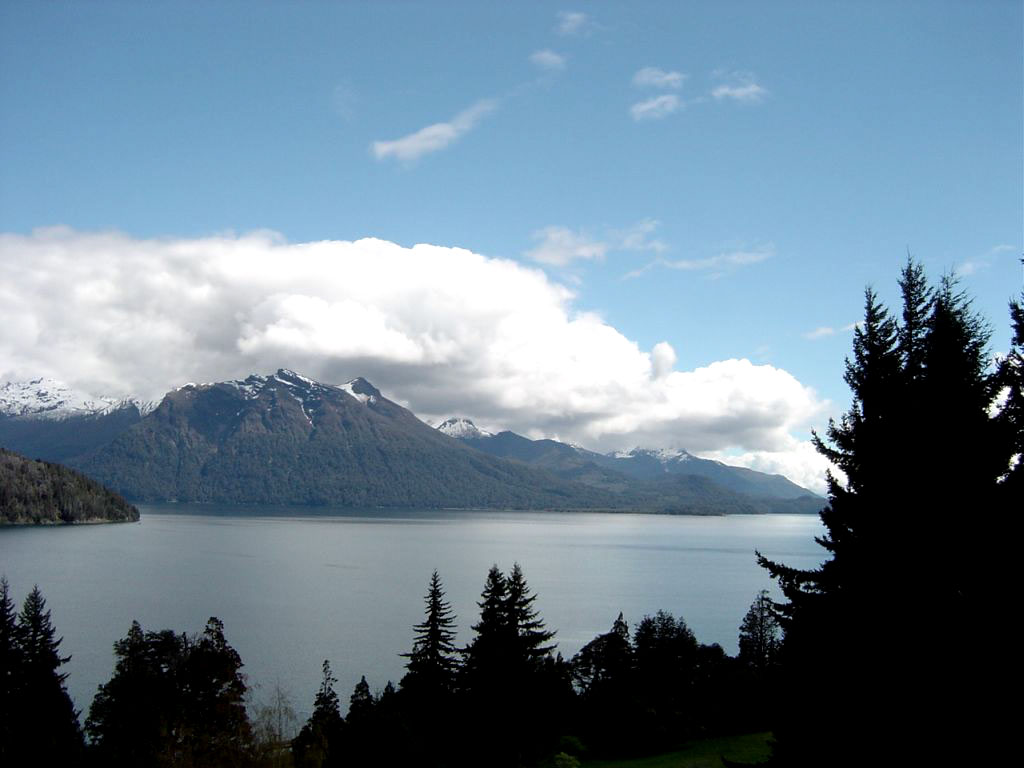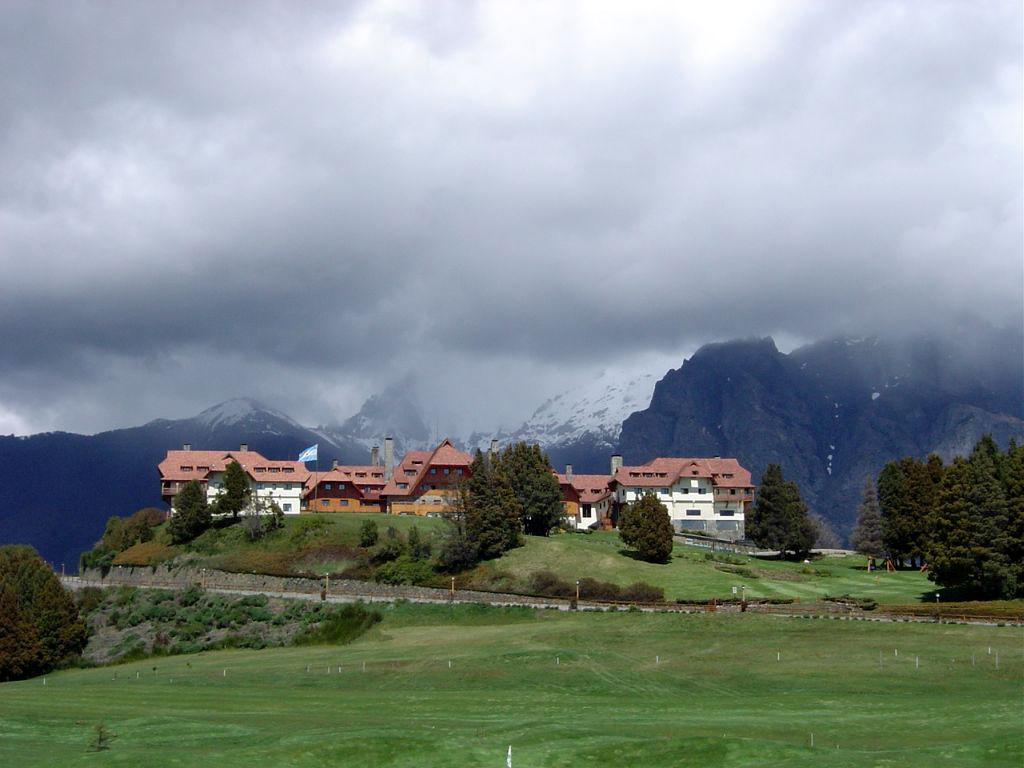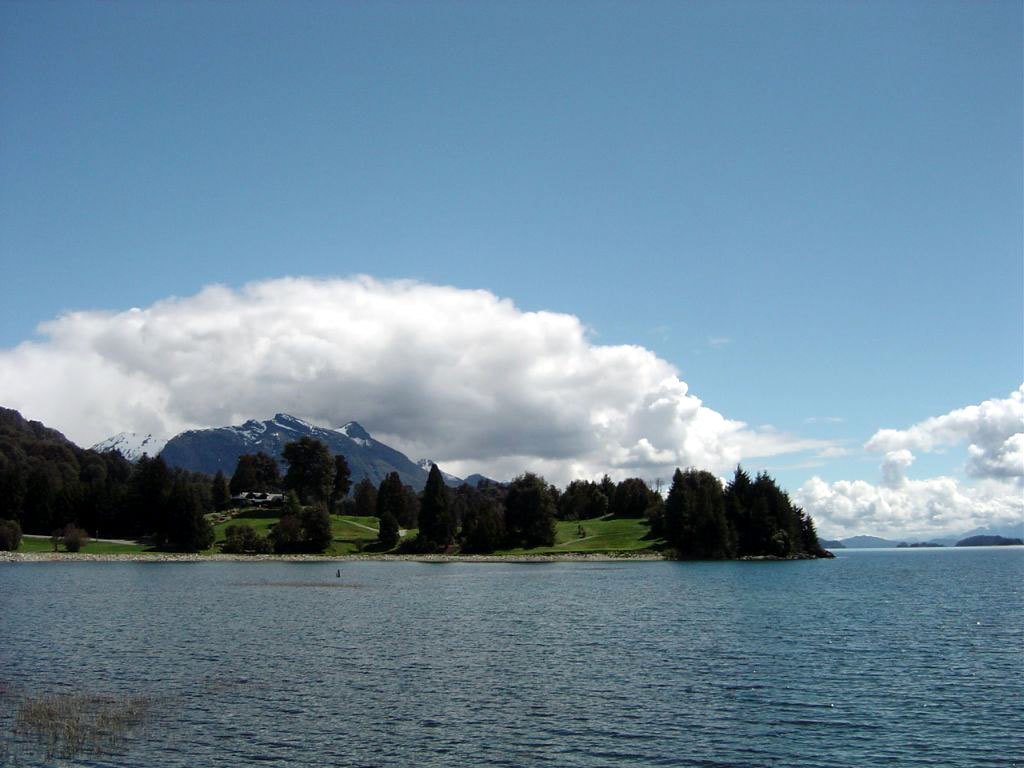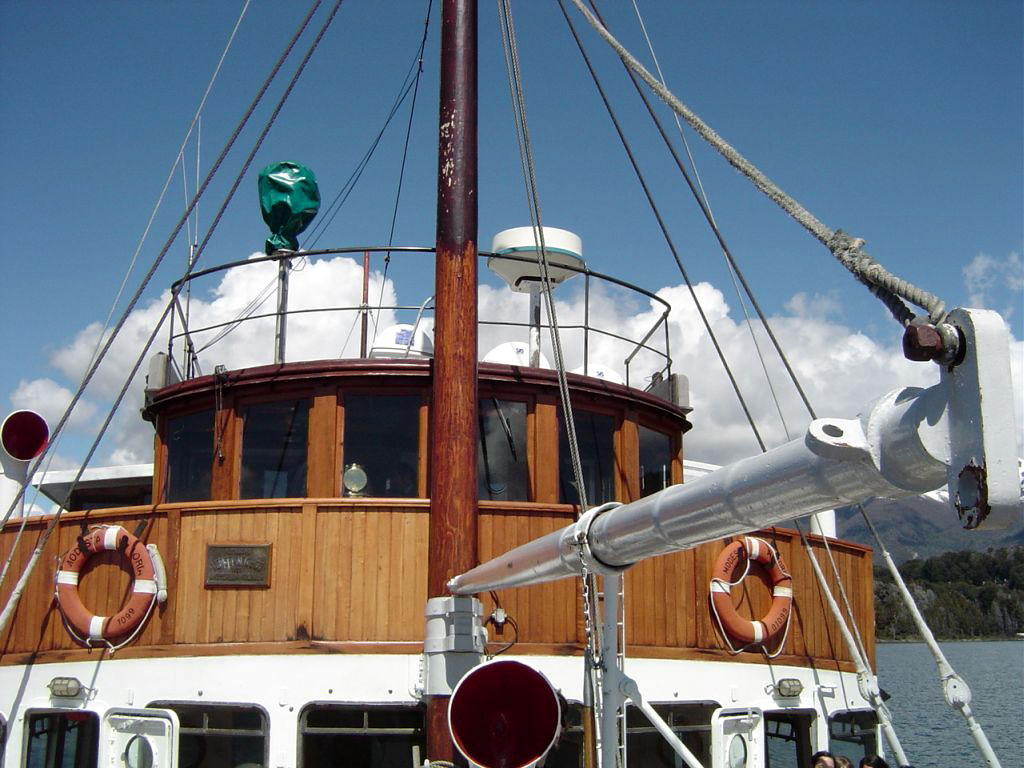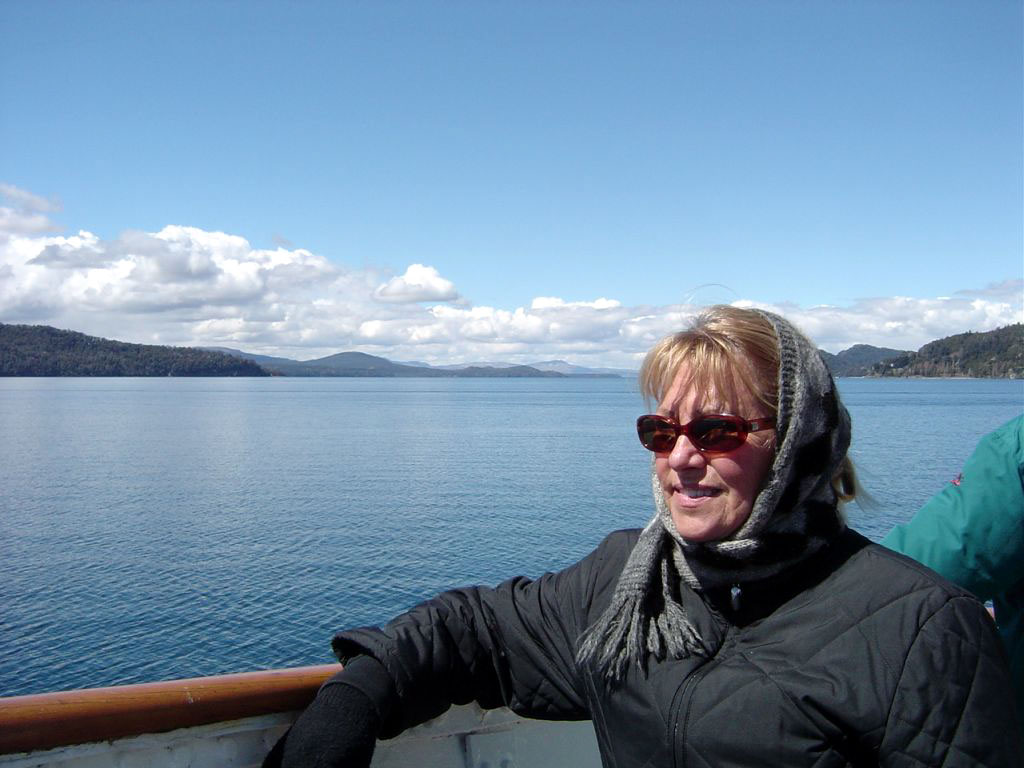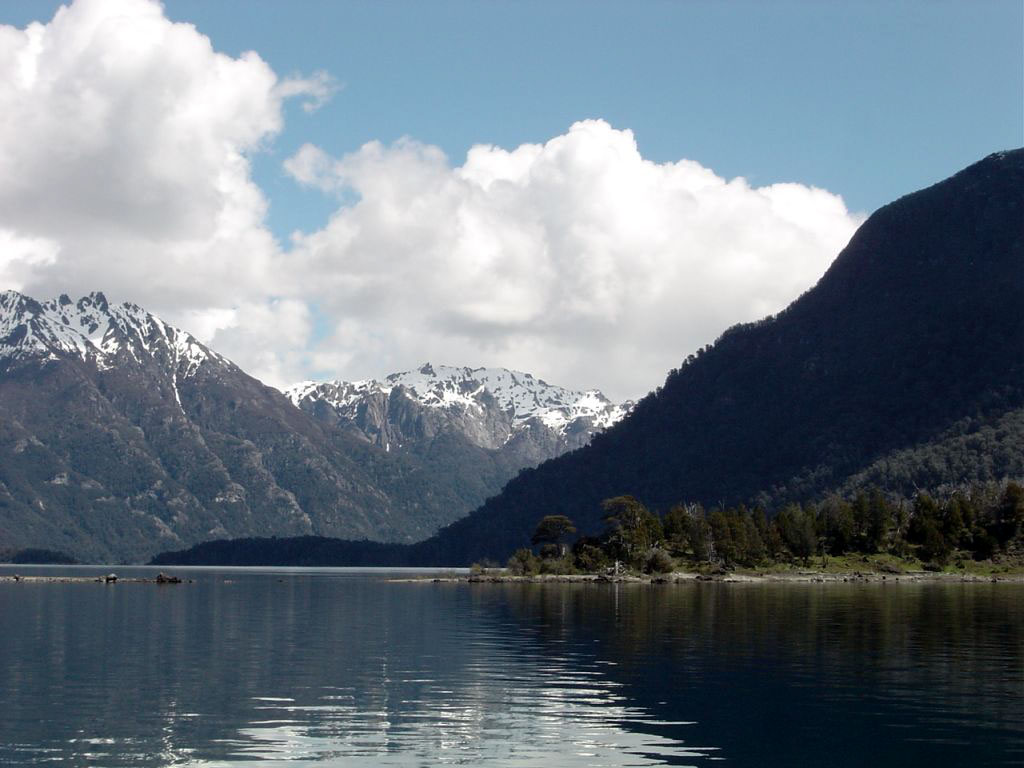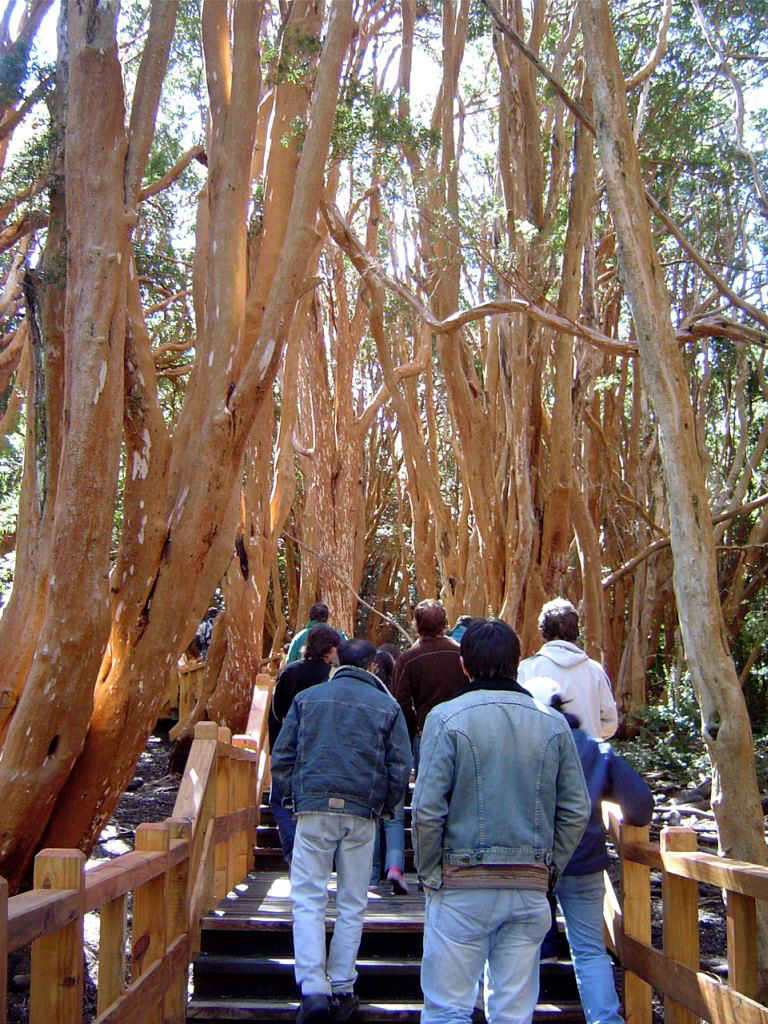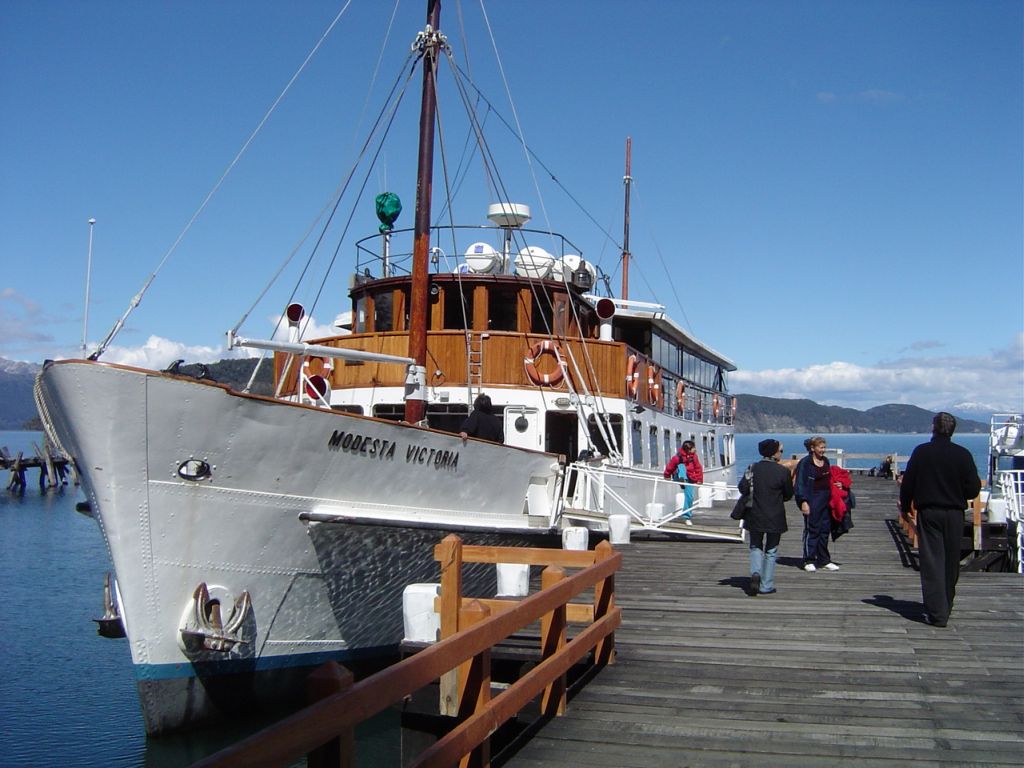 October 13th
Hotel Llao Llao had everything the previous hotel lacked. One of Argentina's finest, at $195.00 per night, it should have. The lunch buffet looking out over the lake was superb. Their heated swimming pool was half inside a building and half outside, allowing one to swim from section to the other by diving under a wall. Happy hour consisted of free booze for an hour between 7:00 and 8:00 PM.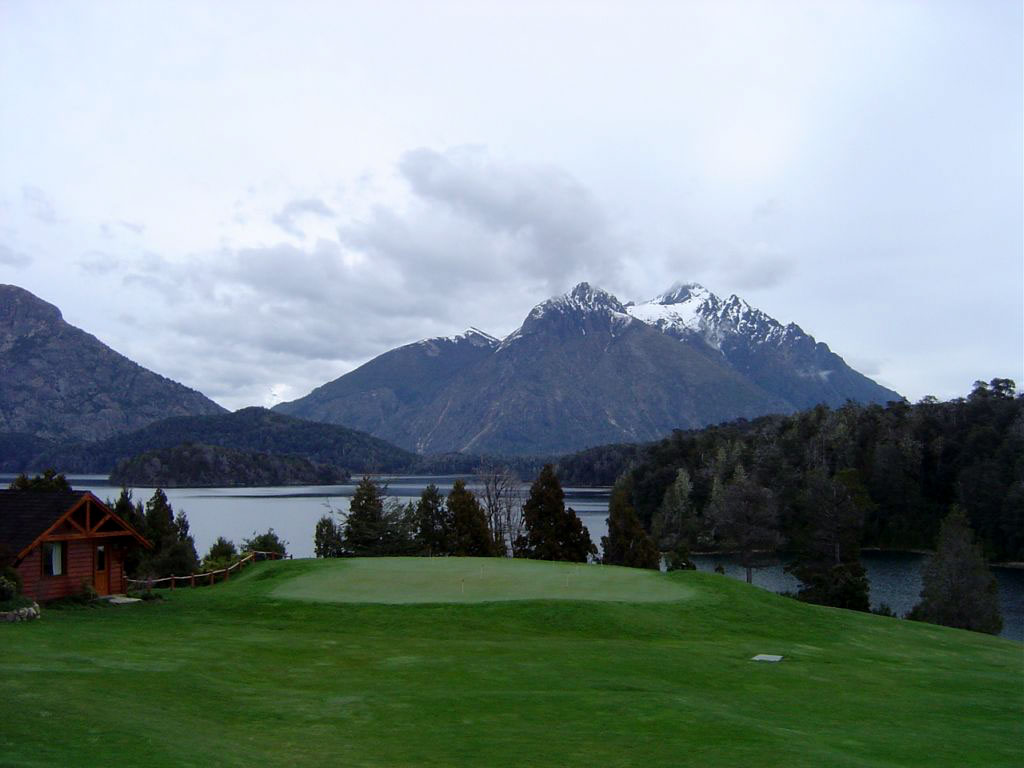 October 14th
Our flight back to Puerto Montt was scheduled for 6:15 PM, so we got a 3:00 PM check-out and lounged about. All of the passengers had assembled well in advance of the scheduled departure time, so we took off 25 minutes early for our 30 minute flight. The Chilean Customs agent, not knowing the flight departed early, arrived at his appointed hour, causing the crew to hold all the passengers on the plane for 25 minutes, erasing the time gained from our early departure.
Hotel Licarayen in Puerto Varas had agreed to store our car and hold Room 36 for us upon our return. Alas, someone changed our quiet top-floor room to a lower one. "Relax," they said, "you get a Jacuzzi with this room." We also got elephants dancing in the room above, starting at mid-night.
October 15th
Friday, October 15th
Hotel Don Luis in Puerto Montt got us closer to the boarding activities which were to start first thing Saturday morning.
October 16th
The book describes the boat trip to San Rafael glacier as having two features; there is incredibly beautiful scenery and you get a chance to form meaningful relationships along the way. What this means is that the scenery is incredibly beautiful and you will be sharing a cabin with two perfect strangers. Unless you want to pay more to be sure the extra bunks are empty. Elsa chose to spend the difference, $500.00 (US cash), on new clothes in Buenos Aires.
Boarding began at 9:00 AM, so we arrived at 8:30 AM to make sure we had our pick of cabins, away from engine noise. Luggage boarded at 11:00 AM and getting the car on-board, an hour-long process, started at 1:00 PM, blowing an entire day, for a 5:30 PM departure.
We lucked out with our room-mates, two very quiet, very polite young men, Claudio and Armin, from Osorno, Chile.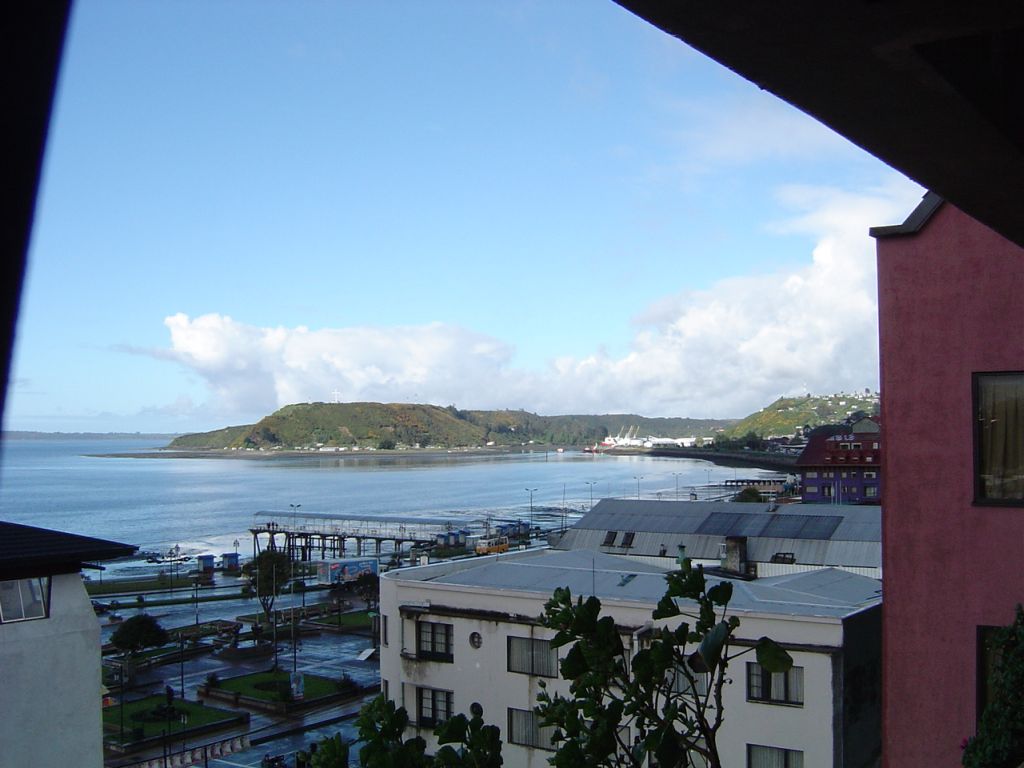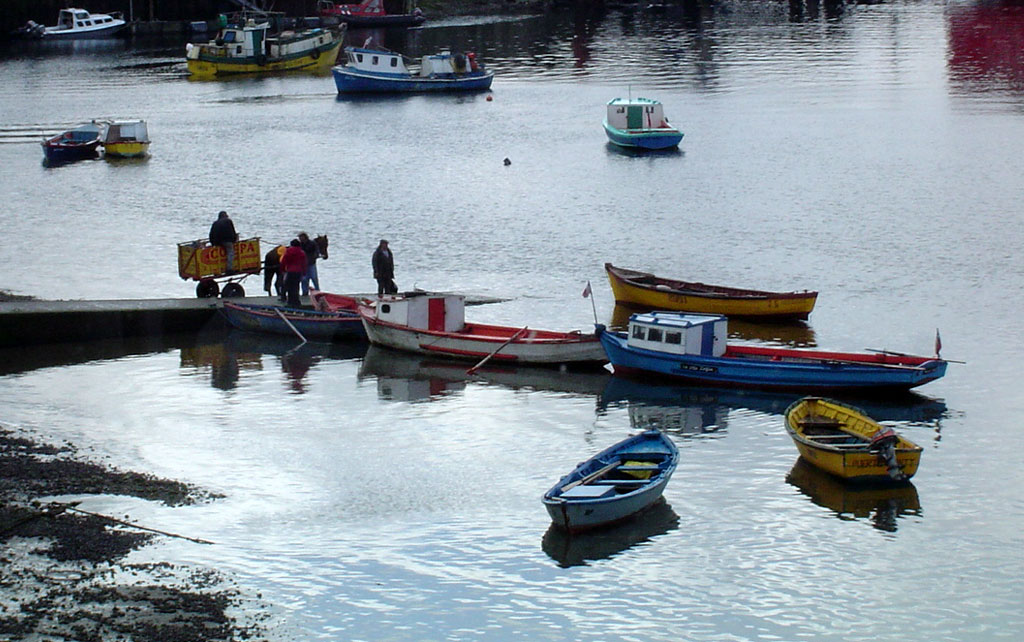 It's Standing Room Only for cows