Puerto Madryn to Ciudad de La Plata
November, 2004
November 7th
There is nothing between these cities except flat, dry, deserted, brush-covered pampas. A strong wind from the south was unrelenting. Spotting a lone armadillo crossing the road was the highlight of the day.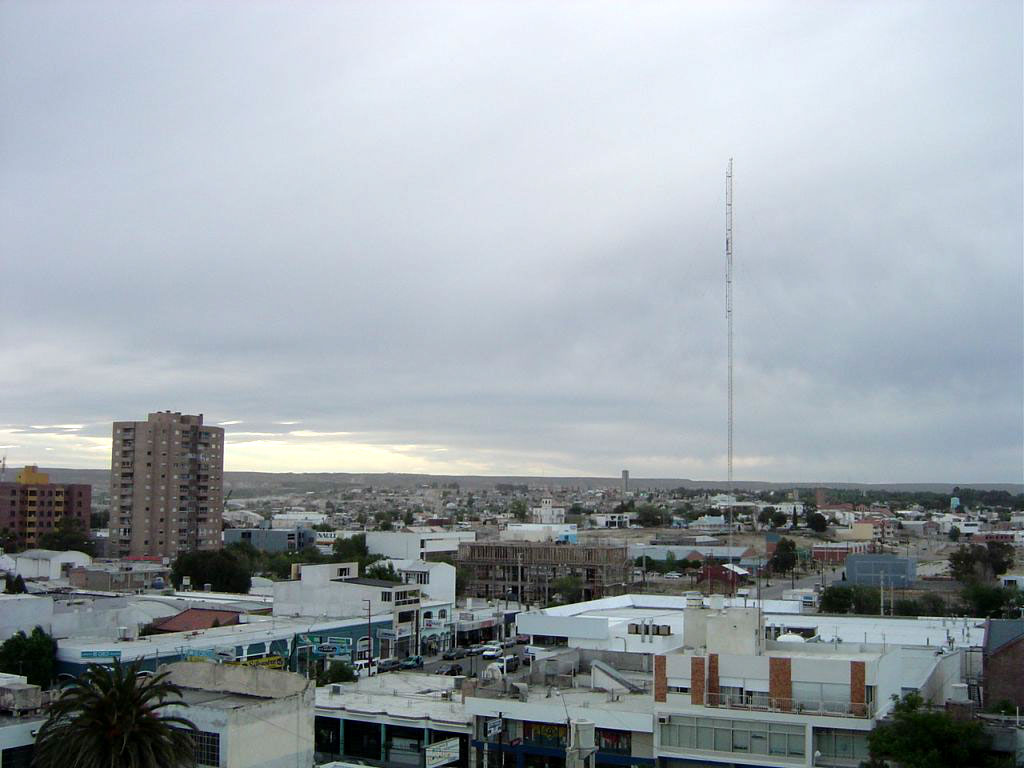 November 8th
The wind died for a day, perfect for our boat trip out into Gulfo Nuevo, on the south side of Peninsula Valdes, to watch the whales.
Pulling into Puerto Piramides, we spotted a vehicle which appeared to be a cross between and armored car and a large camper. Since it had a German license plate indicating it was from Ludwigsburg, seven kilometers from where Elsa grew up, we had to investigate further. The vehicle was unoccupied, but two people were approaching it, so Elsa asked them if they were the owners. They were, in fact, and lived, at one time, on the same street in Germany where her parents are living now. Erika and Bruno recognized Elsa and asked if she had a sister named Maggie. It turned out Erika was Maggie's school teacher. It's a really small world.
Their "camper" was a custom vehicle built on a Mercedes Unimog chassis. Everything about it was unique, from the ladder one had to use to get in, to the amount of water and fuel they carried, giving 3000 km range. Even more amazing, they were traveling with another couple who had an almost identical set-up which was parked a short distance ahead. Together, they had made several trips across the Sahara, ignoring roads, and traveled from Europe to China.
Our whale-watching boat was loaded with its eight passengers while it was on a trailer, far from the water. A tractor towed the trailer and boat out into the water. At the point where the inflatable started to float, the engine was started and it powered itself away from the trailer. Finding the whales was easy; they were breaching to the left, right and straight ahead. About twenty minutes from shore, we came upon a female and calf rolling and diving, playing games with each other. We followed them for a while, then approached another boat which was following a whale that was putting on a show. Knowing which way to look was tough; there were whales jumping in every direction.
Back in Puerto Madryn, we were forced to change hotels due to previous bookings. We went to the Villa Perin, where the computer they offered to guests was the only one I saw on our trip to run Red Hat Linux; all of the others used some version of Microsoft garbage.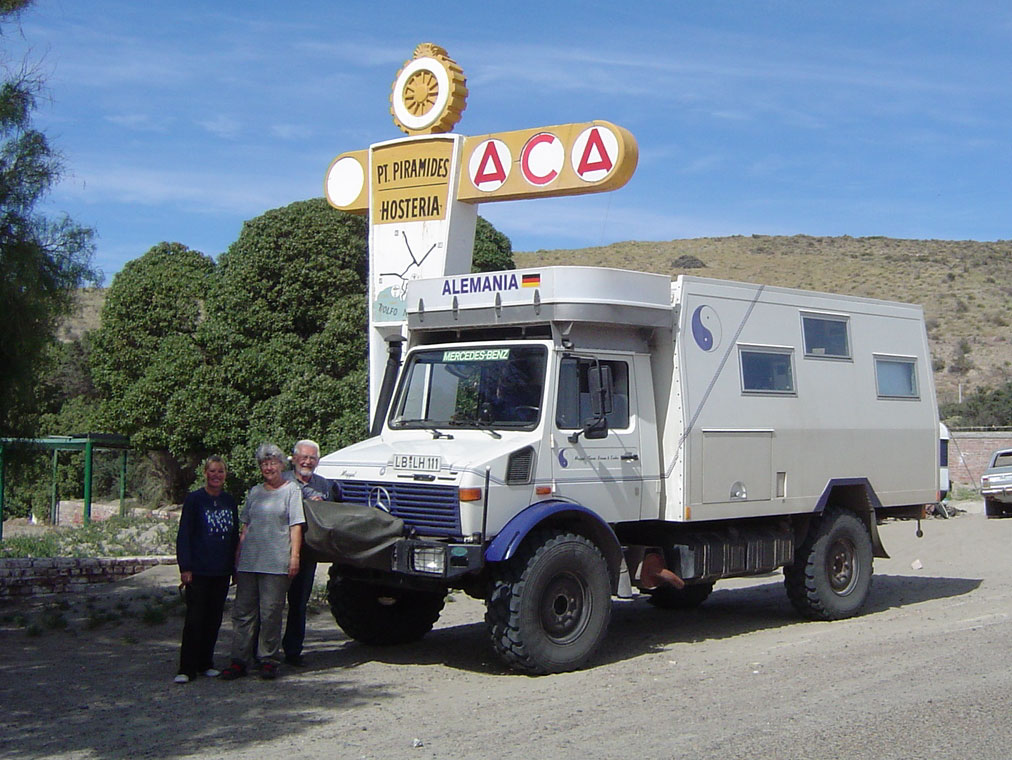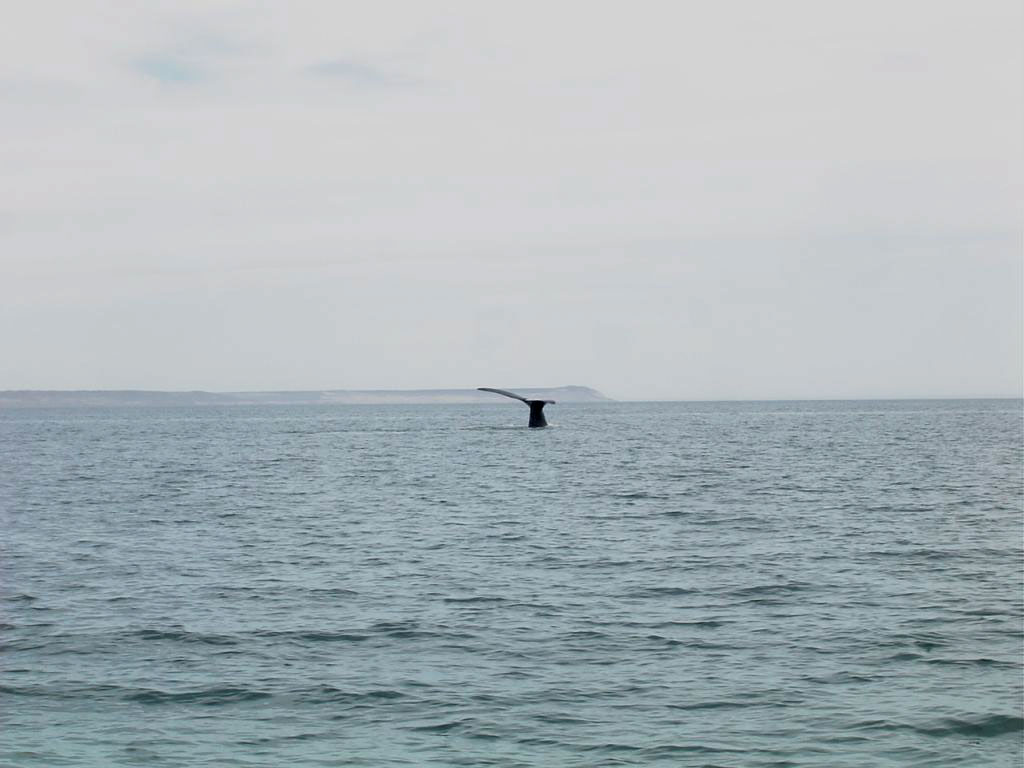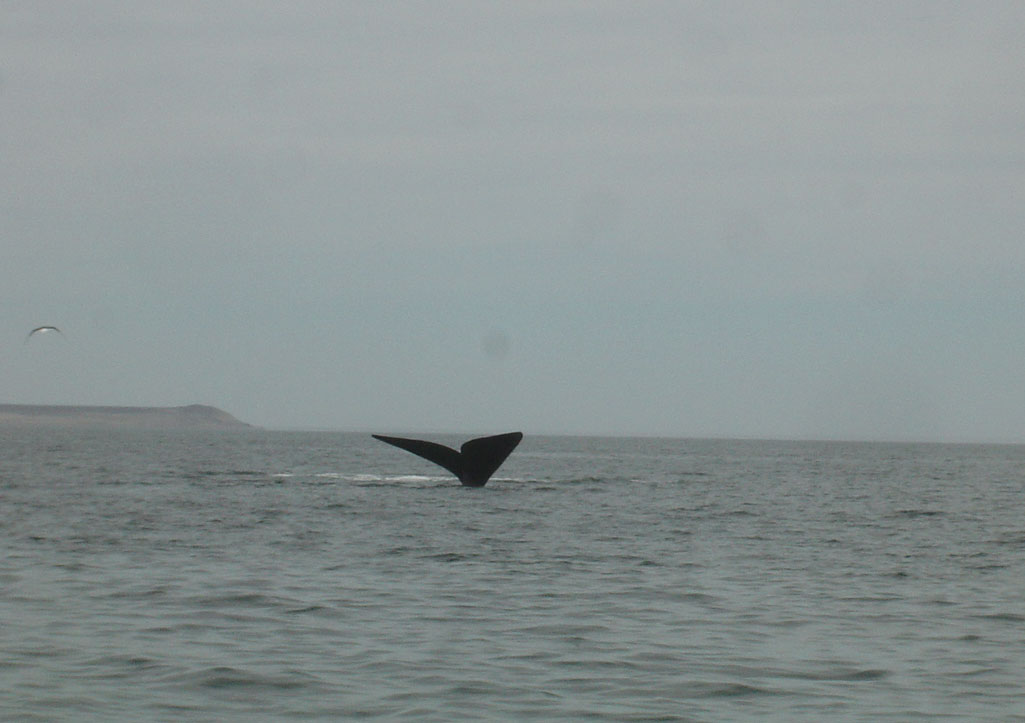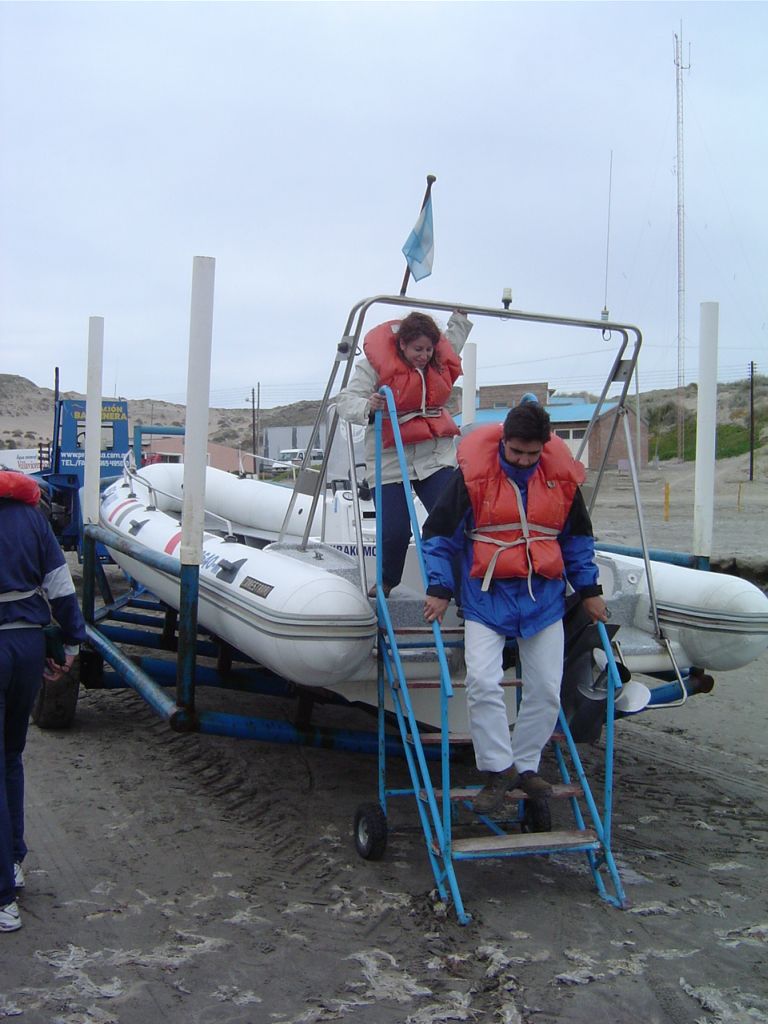 November 9th
Puerto Madryn to Viedma
There is nothing between these cities except flat, dry, deserted, brush-covered pampas. A strong wind from the south was unrelenting. Spotting a lone tarantula crossing the road was a highlight of the day. Does this sound familiar?
There hadn't been a gas station for hours and no prospect for one in the next hour, so Elsa, fearing another tarantula would jump out at her, argued that I should stop and leave the car on the road, instead of driving onto the shoulder for a bio-break. Naturally reluctant to leave the car unattended on a highway, no matter how lightly traveled, I pulled off onto the shoulder. As luck would have it, there was another tarantula looking Elsa in the eye as she opened the door. Once again, I snatched defeat from the jaws of victory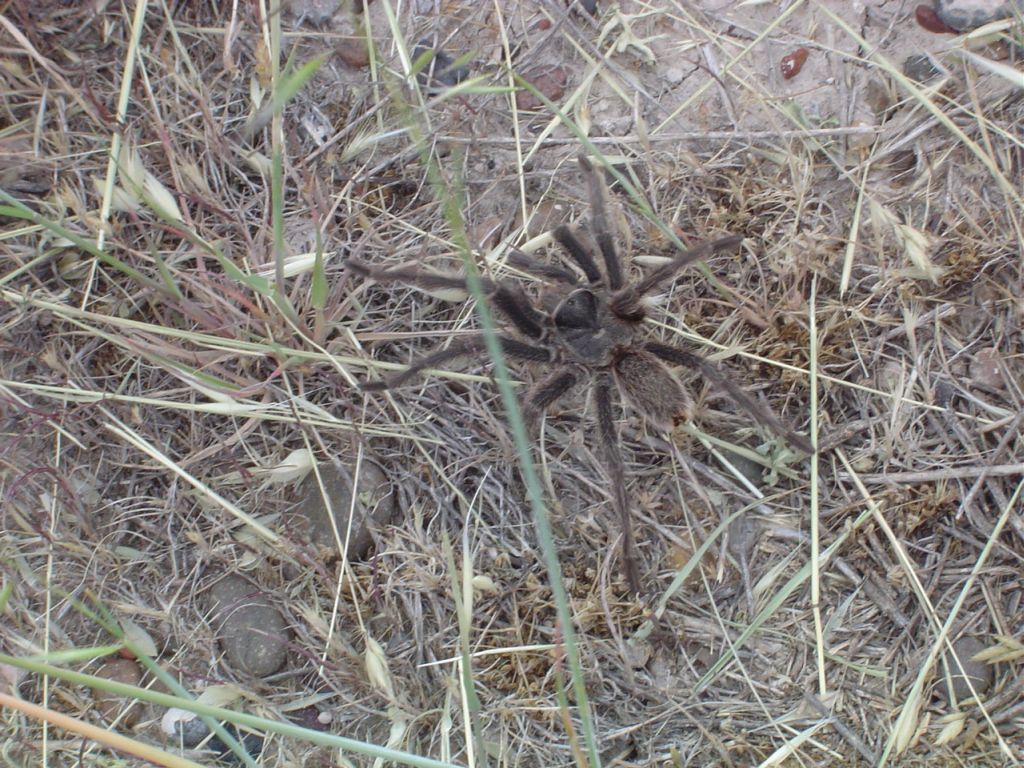 Nobody will believe the story behind this picture...
November 10th
Viedma to Bahia Blanco
A short day of 280 km due to lack of alternatives. The next city large enough to have a hotel was too far away to reach in one day.
Initially over pampas, the land gradually grew greener and more fertile as we proceeded northeast. Stands of eucalyptus and willows braced themselves against the wind, rain and drizzle. Wheat replaced scrub brush. Grain silos appeared more frequently.
November 11th
Bahia Blanco to Mar Del Plata
A long day due to poor spacing of cities in Argentina. The strong wind from the south continued as we rolled into the city Buenos Aires residents use for a beach resort. We stayed in the Los Rocas Hotel on the water, but couldn't leave our room without being ripped apart by the wind. We wandered only as far as the restaurant across the street for dinner.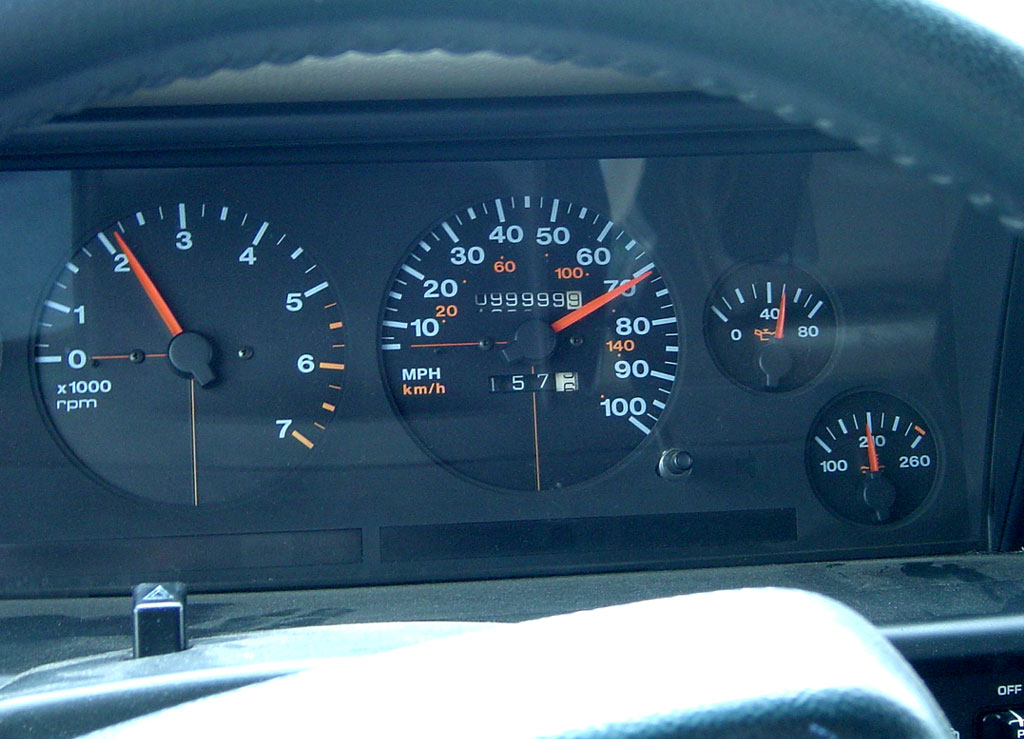 Another milestone...
Windiest Place in the World
November 12th
Mar del Plata is much more appealing in the morning before the wind comes up. There is some hope the months of December and January are more favorable for tourists. Unwilling to stick around for three weeks to find out, we pressed on for La Plata, just outside Buenos Aires.
For the first time in a week, there was no wind when we arrived in La Plata. The sun was shining and birds were singing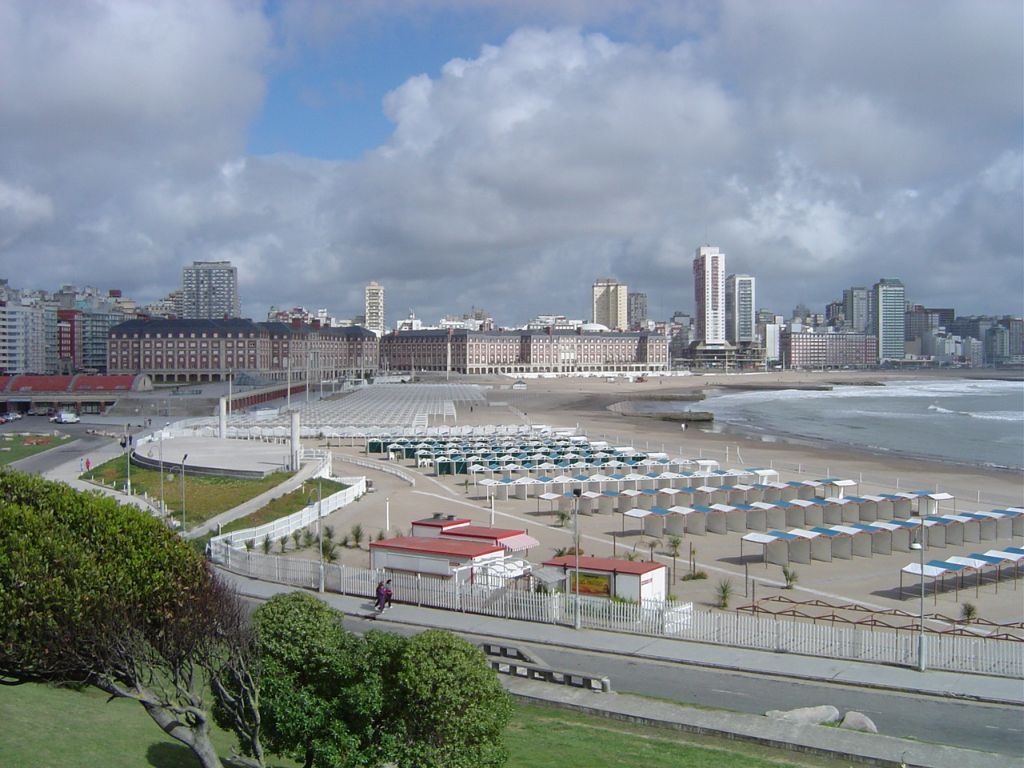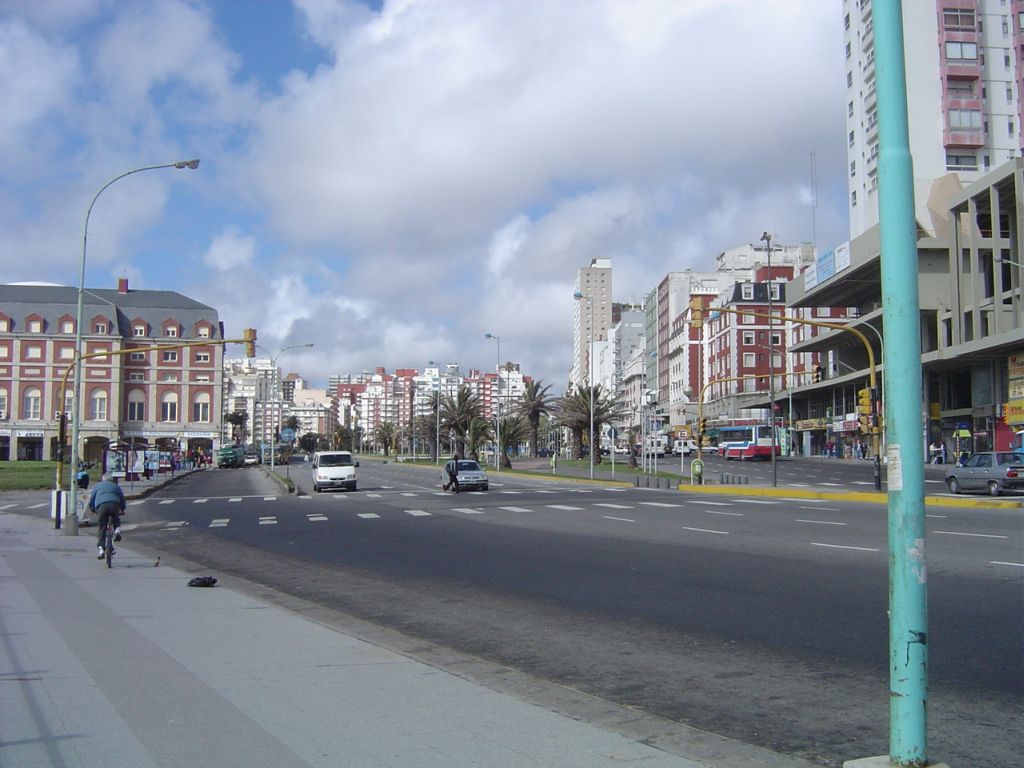 Ciudad de La Plata
November 13th, 2004
Elsa went into the shop for a manicure and pedicure. The place offered hair coloring, too, so she got a three-in-one special, at 1/3 the price it would have been in California. I got the mud, which we have been carrying from Ushuaia and Torres del Paine, washed off the car.