Buenos Aires to Montevideo, Uruguay
and Back
November, 2004
November 14th
We drove north from La Plata to Buenos Aires, 60 km, under cloudy skies and horizontal rain. Once again the wind picked up to the point where I wasn't always sure vehicles in adjacent lanes were going to stay there. Traffic in the city was very light at 9:00 AM on Sunday morning, so I took the opportunity to drive up and down "Avenue 9 de Julio", the main street, 16 lanes wide, a move that would have been suicidal at any other time of day, before heading for the ferry terminal.
All of the cattle-class seats had been sold, so our reservation had been made for first class seating. The car got no special treatment; it had to stay on the auto-deck with the other tourist vehicles for the one-hour trip. Rain was gentle as we left the dock and passed the Yacht Club Argentino. A dozen "Challenge 72" sailboats were parked there, having finished the first leg of an around-the-world" race.
We lost another hour by going farther east, now we're six hours from California.
We stayed in Colonia, Uruguay, which was founded 300 years ago by the Portuguese. Some of the original structures remain, held together by the plaques denoting their age. The original city district is the subject of intense study by walking-tour groups.
The best time for a foreign driver to show up on the busiest street in Buenos Aires is a rainy Sunday morning.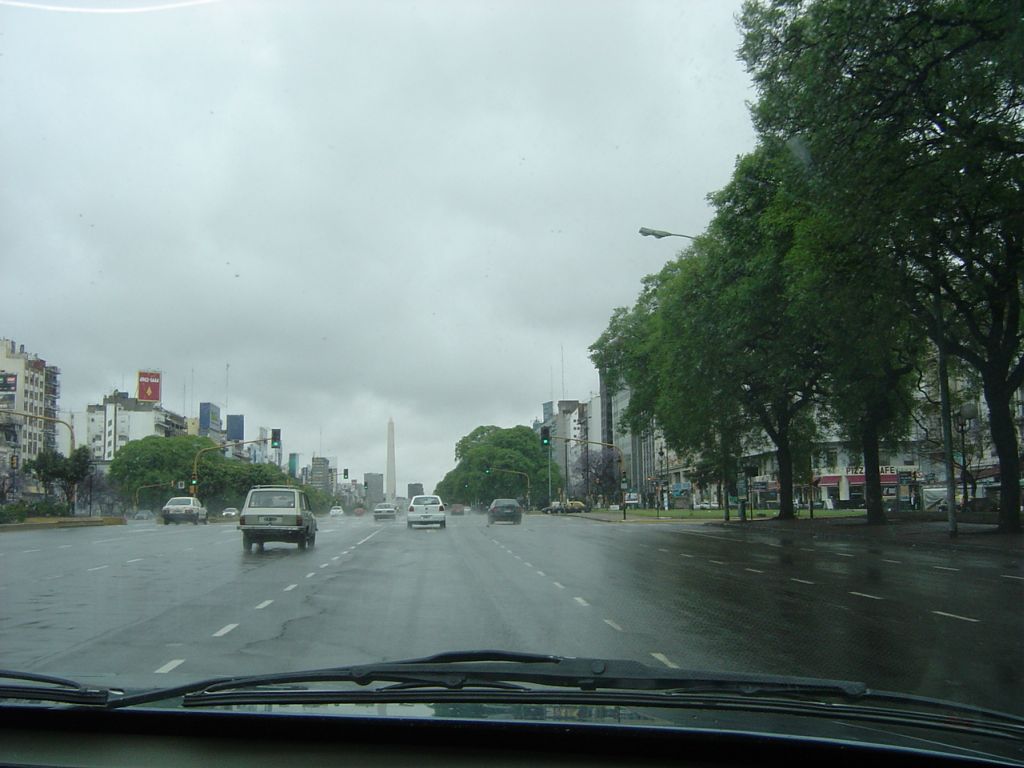 We passed through Buenos Aires, heading for the ferry to Uruguay
Leaving the ferry at Colonia, Uruguay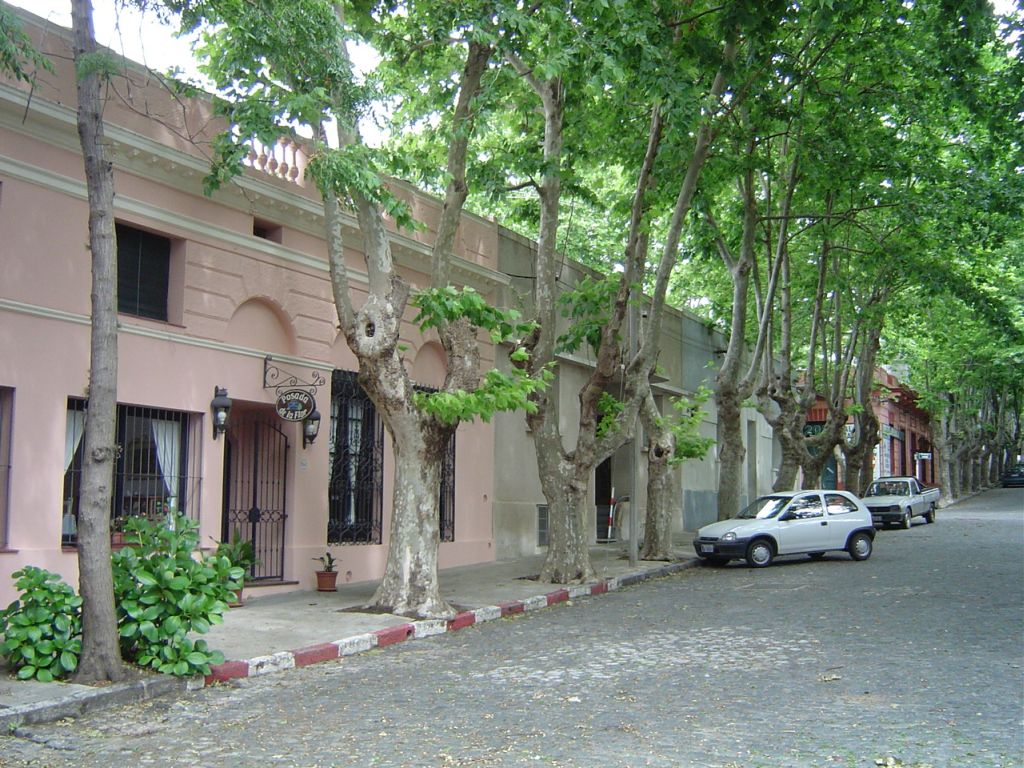 Our hotel, Posada de la Flor - Inn of the Flower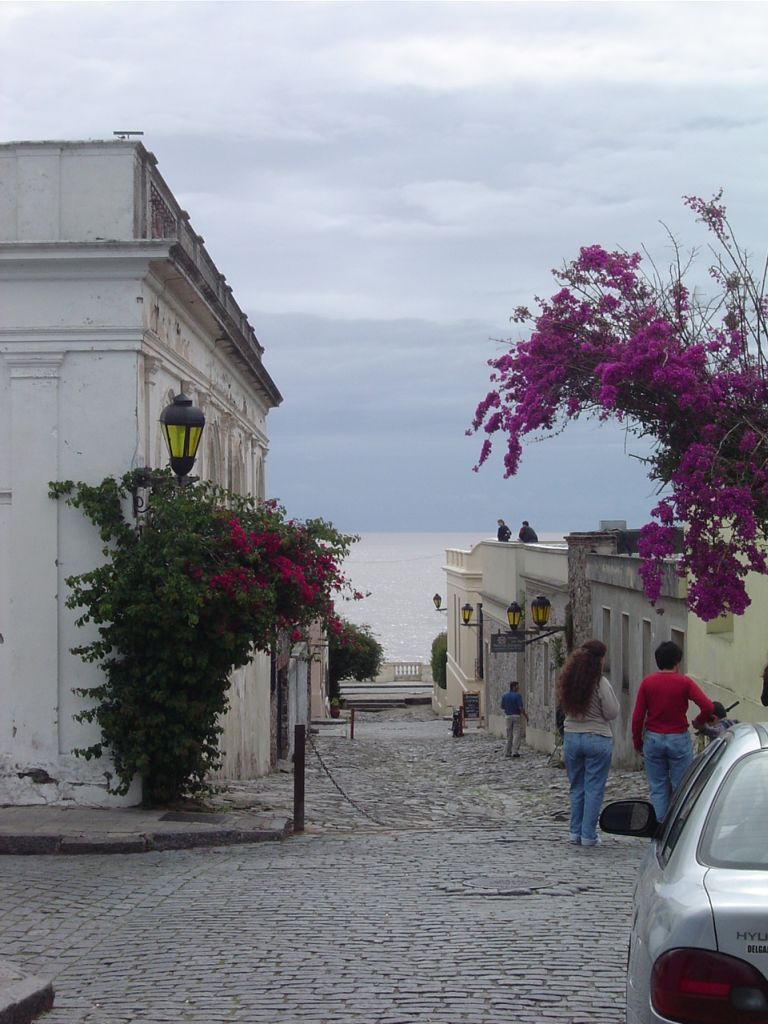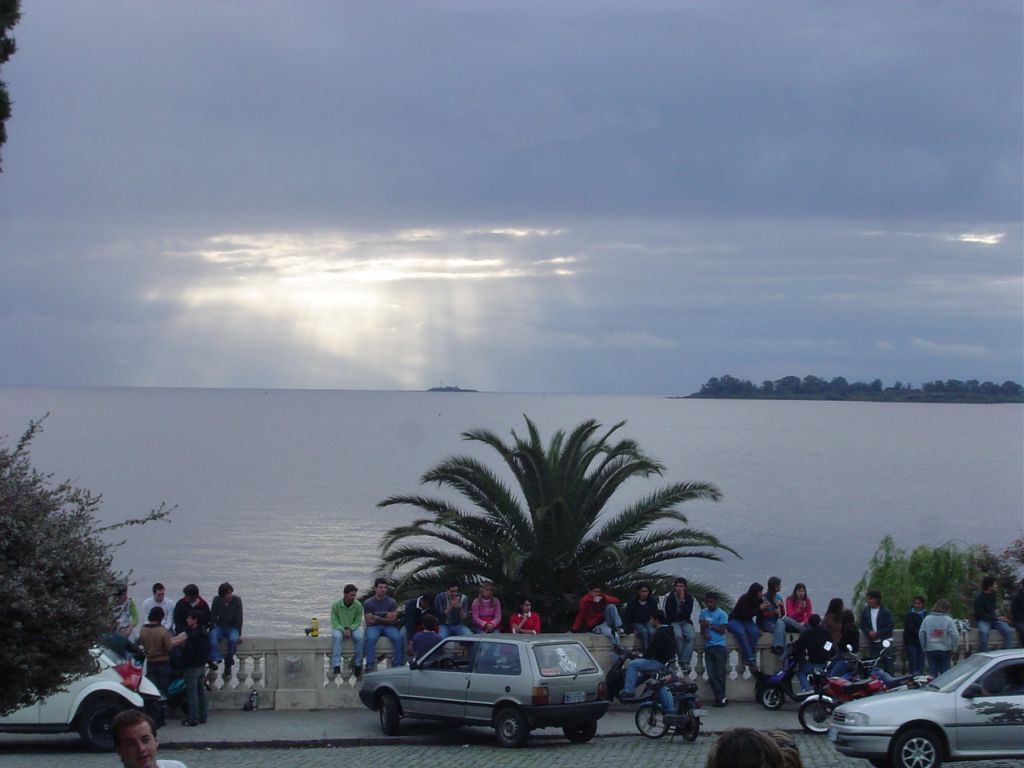 November 15th
Instead of stopping in Montevideo as we headed east along the coast, we went directly to Punta del Este, summer home for the rich and famous of Argentina and Brasil. It's often spoken of as a province of Argentina, much to the dismay of the Uruguayans who live there. The summer season starts in mid-December, leaving the town deserted, with row after row of high-rise condos empty, windows shuttered, for our arrival. Even the traffic-lights were turned off, except at the busiest intersections. At this time of year, many restaurants and stores open only Friday, Saturday and Sunday, but the casino was open and their lunch buffet was superb.
The two top-end hotel choices in our guide-book were abandoned or about to be. It's hard to run a business with patrons for only two months of the year. We found another, not in the book, and settled in for two nights.
Walking around town in the afternoon, we found lots of clean-up work in progress. Window cleaning and painting are big businesses just before the summer rush. Rental prices, for a place which might sell for $500,000 US, are about $25,000 for the month of January and $15,000 for the month of February.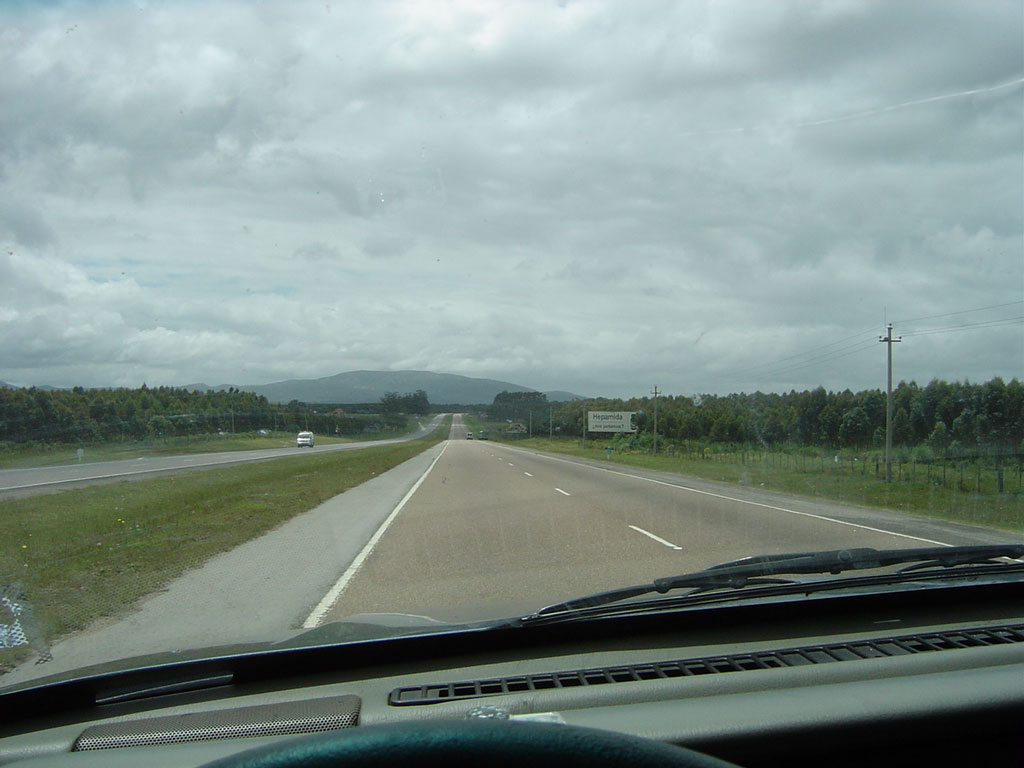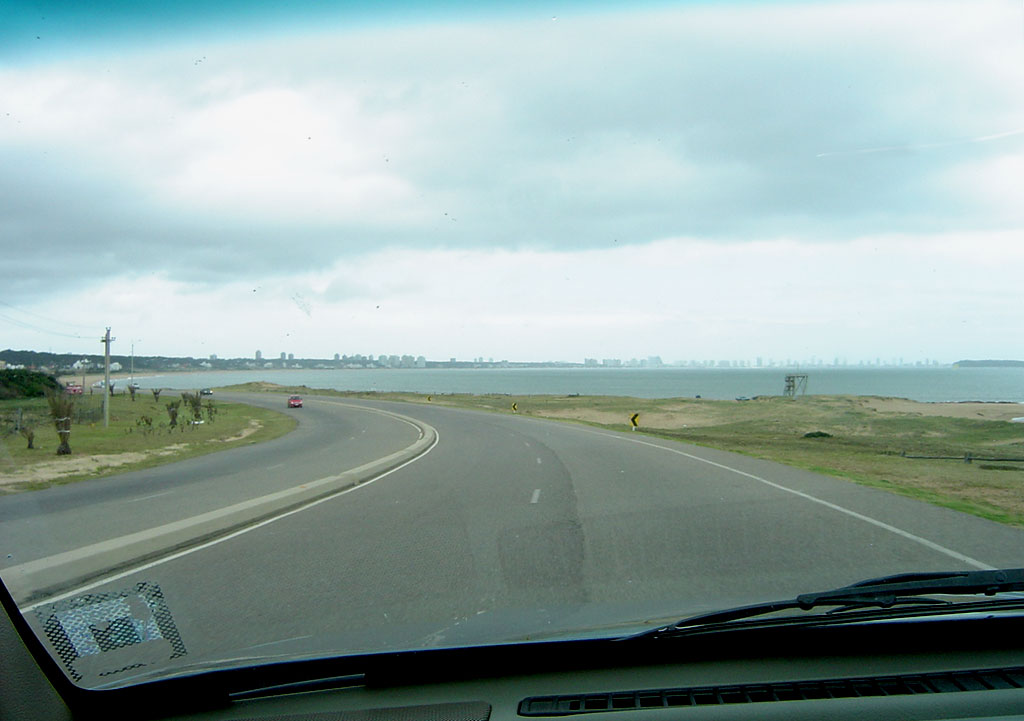 Approaching Punta del Este
November 16th
The morning clouds dissipated by noon. The sun came out and a short afternoon walk around the Yacht Club Punte del Esta resulted in a minor sun-burn.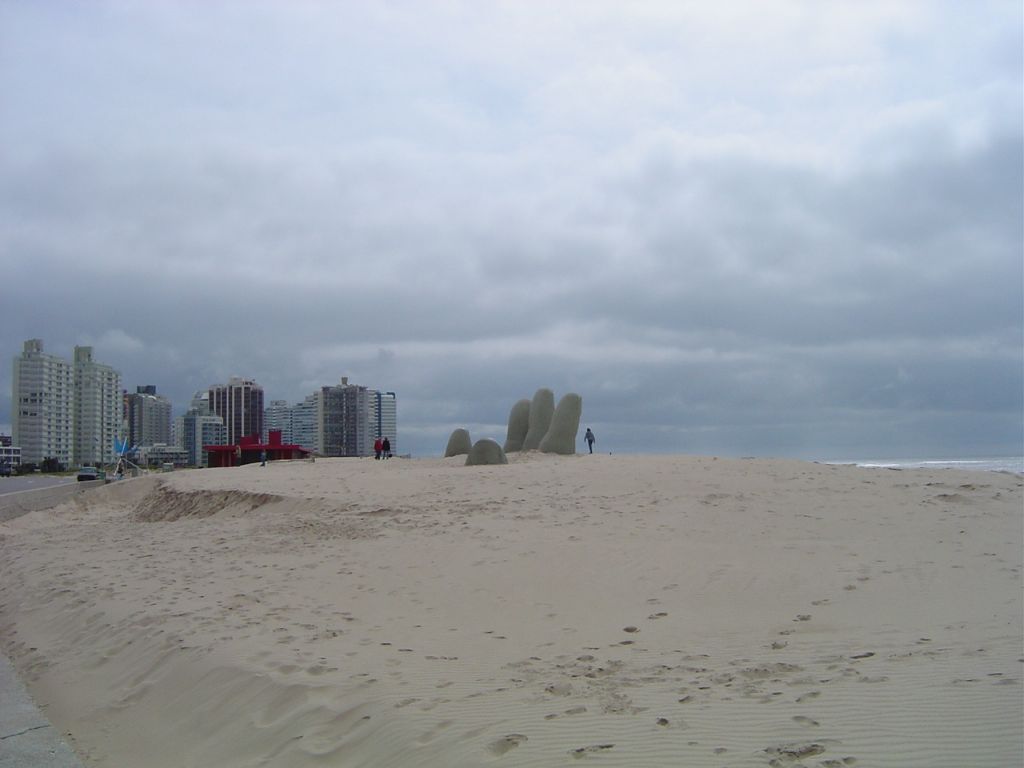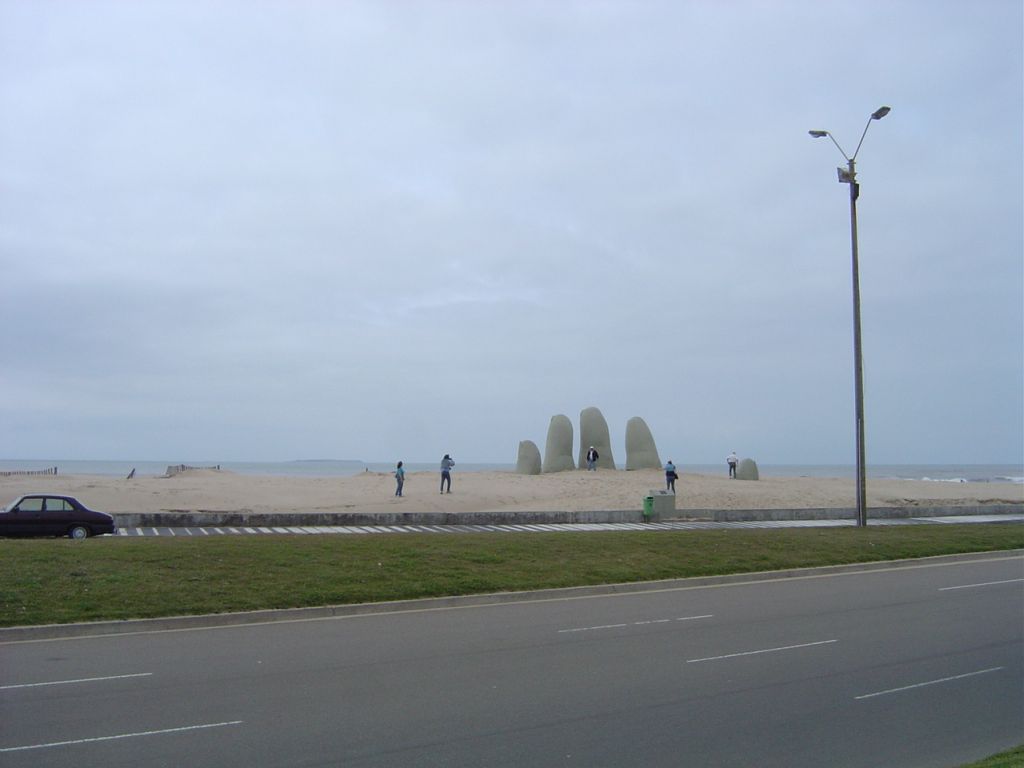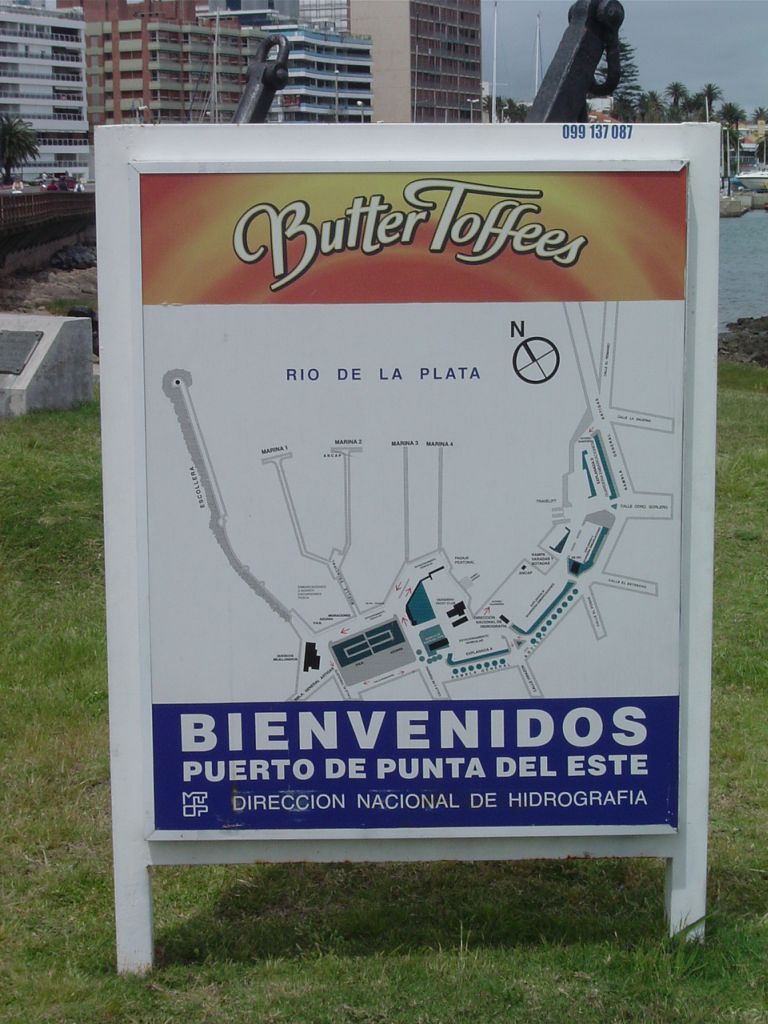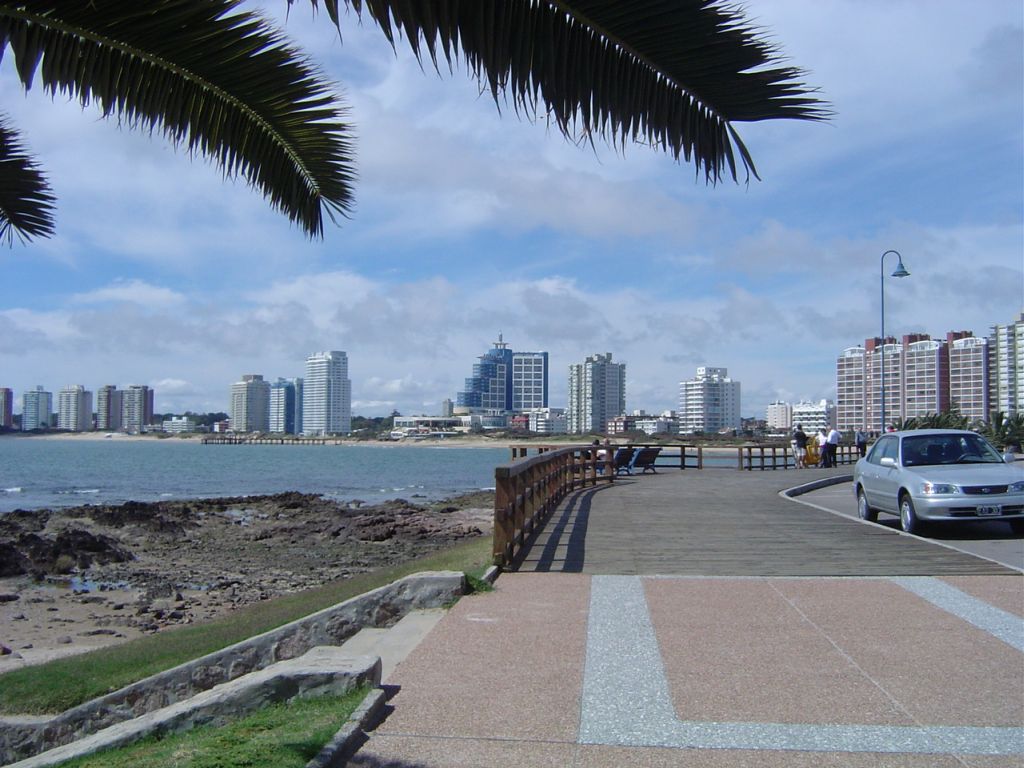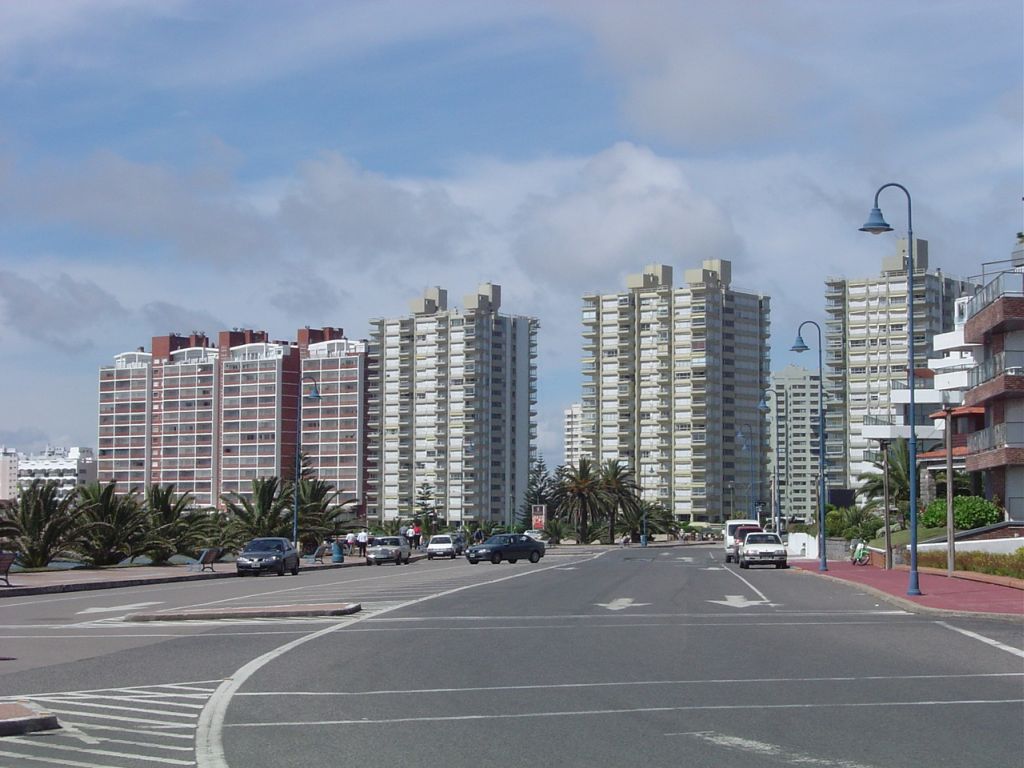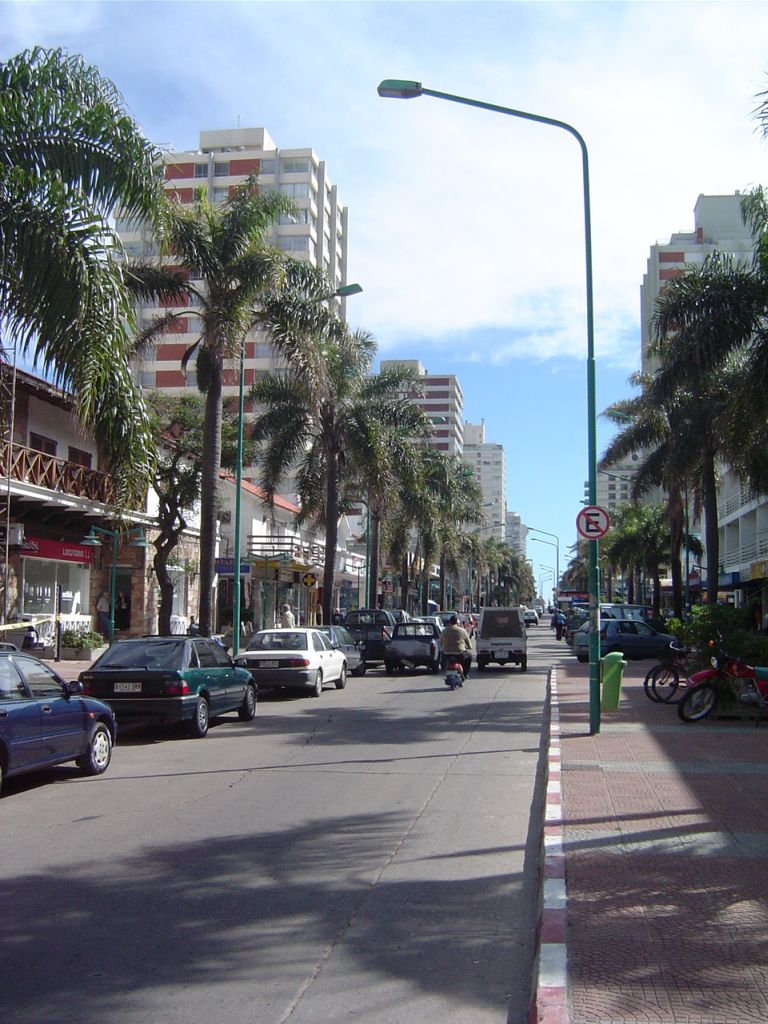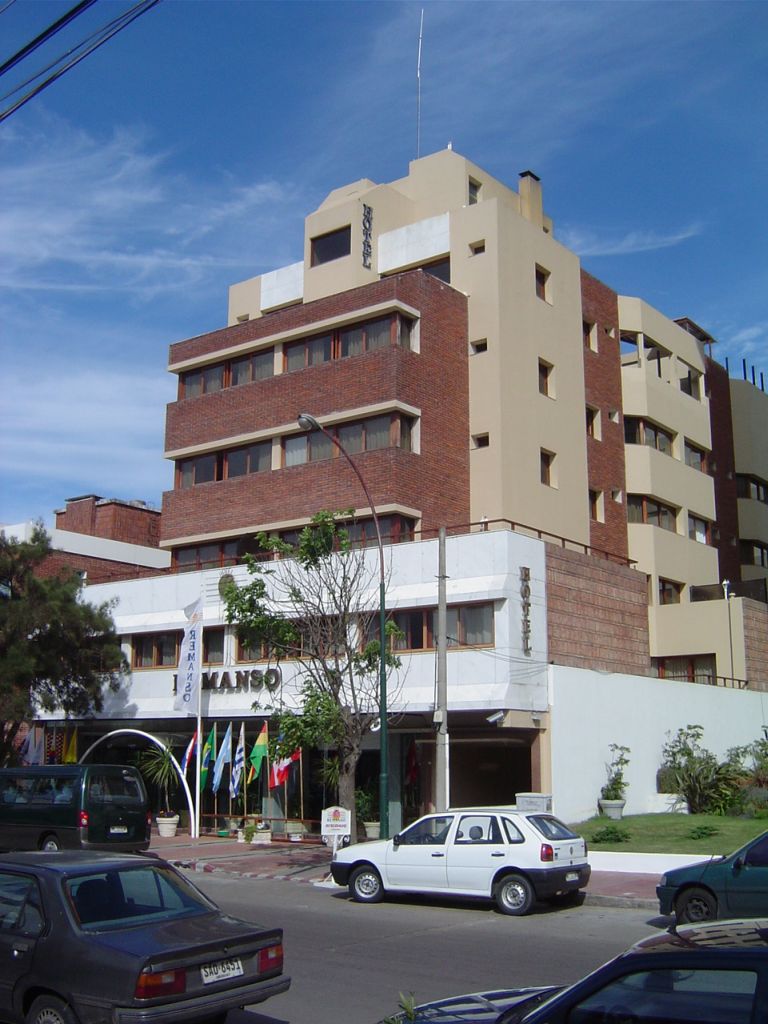 November 17th
Montevideo is a city of 1.5 million people. I navigated through the maze and parked in front of the Radisson on Plaza Independencia, stopping only once for directions. From our 18th floor window, the "old city" appears mostly abandoned, with broken sky-lights visible during the day and no lights visible after dark. Trash pickers roam the streets with horse-drawn carts, rummaging through dumpsters in search of glass bottles, cardboard and the odd item of value.
Part of the country's problem is the price of imported gasoline. At $4.50 US per gallon, it must be a serious drag on the movement of people and goods.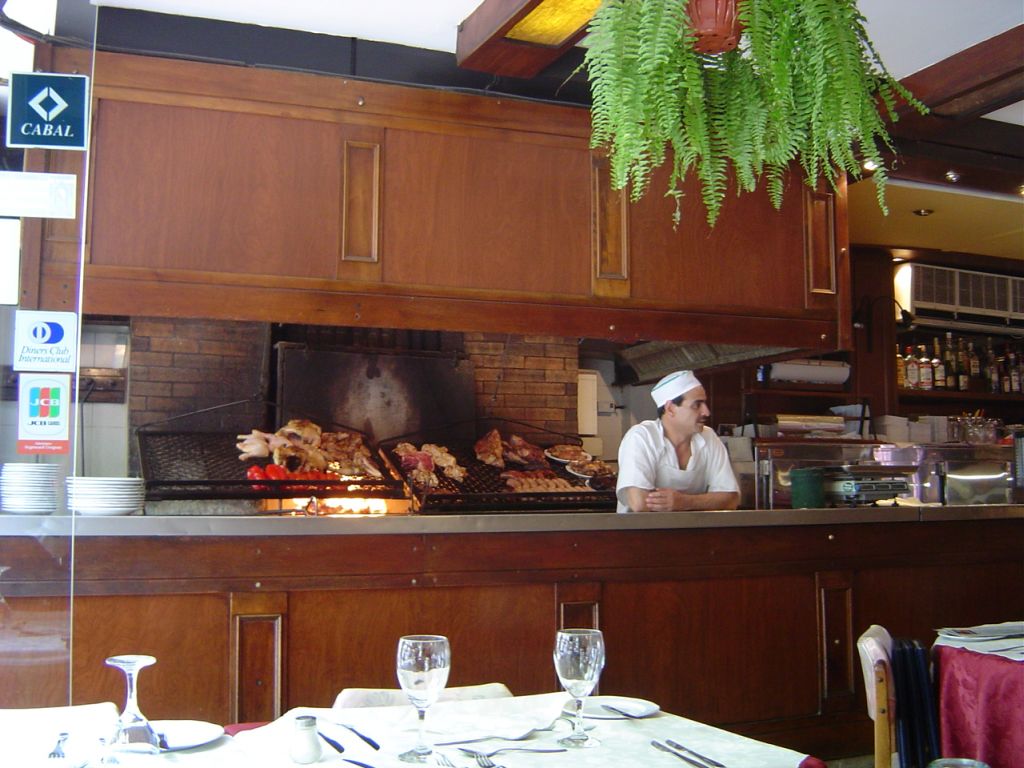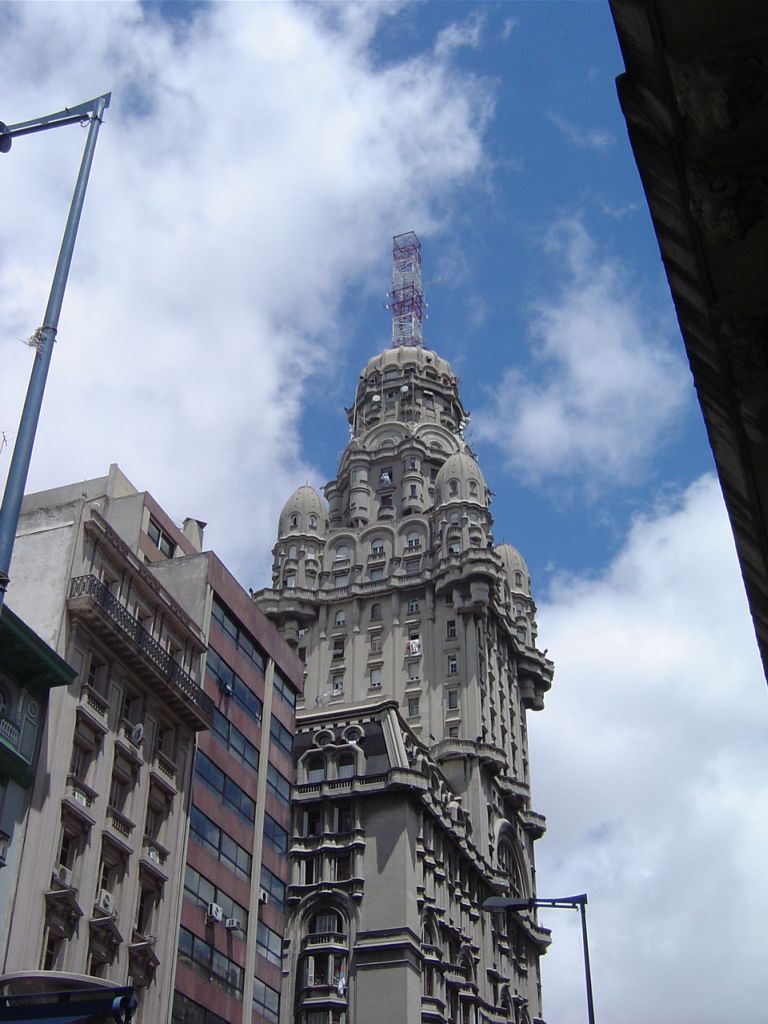 November 18th
Our city tour, starting at the obligatory cathedral, took us through some of Montevideo's nicest residential sections southeast of the city center. Rivalling Beverly Hills, the neighbors compete to keep their properties looking good. Houses there sell for $300,000 to $1,000,000 US. There are also large older homes closer to the center of town, but yards are smaller and prices are lower.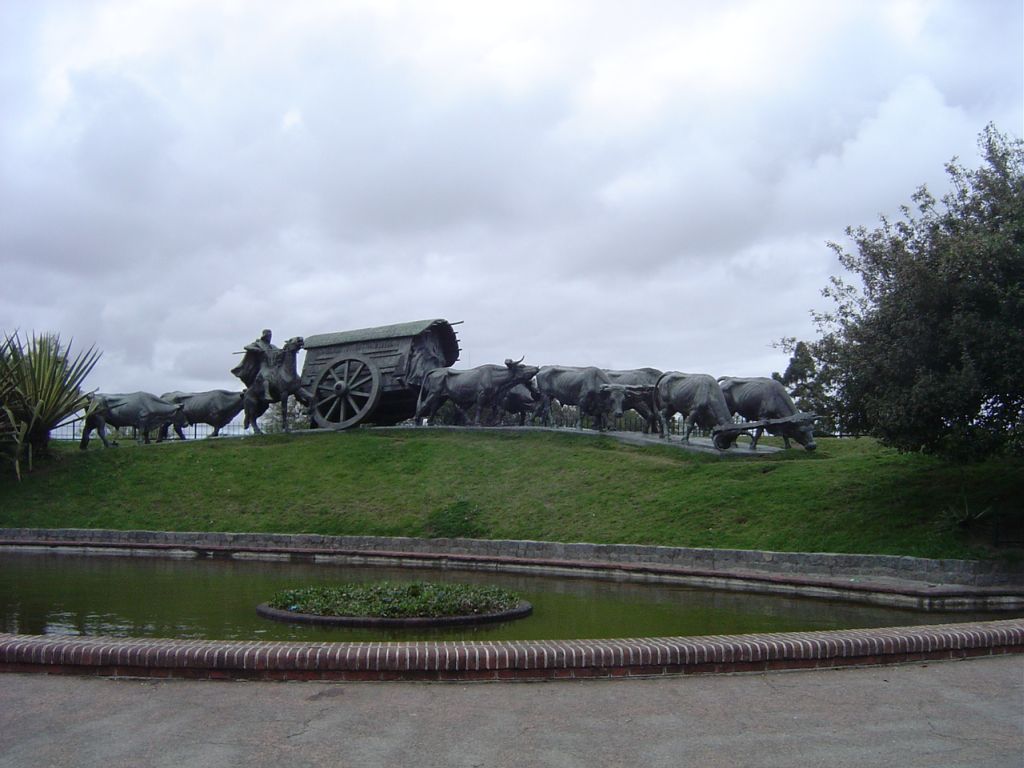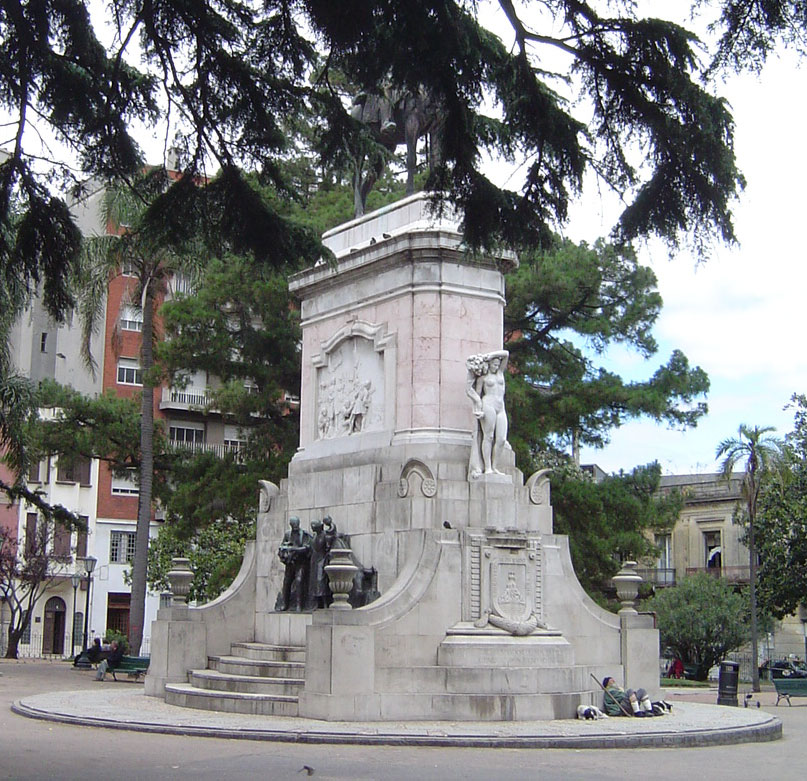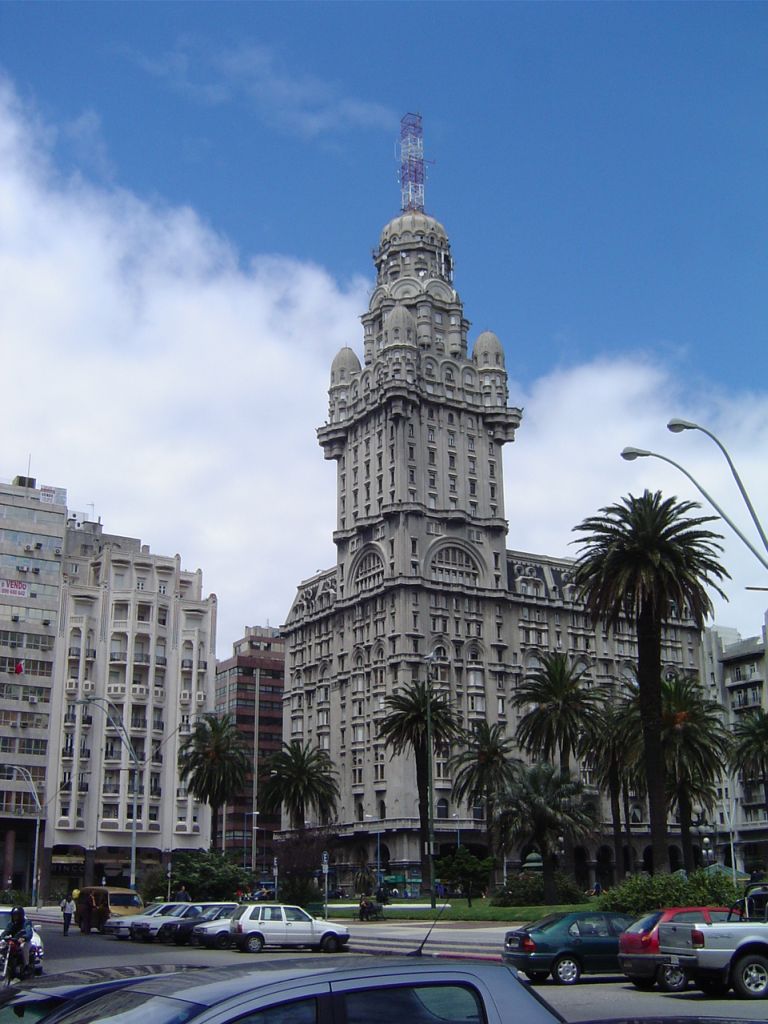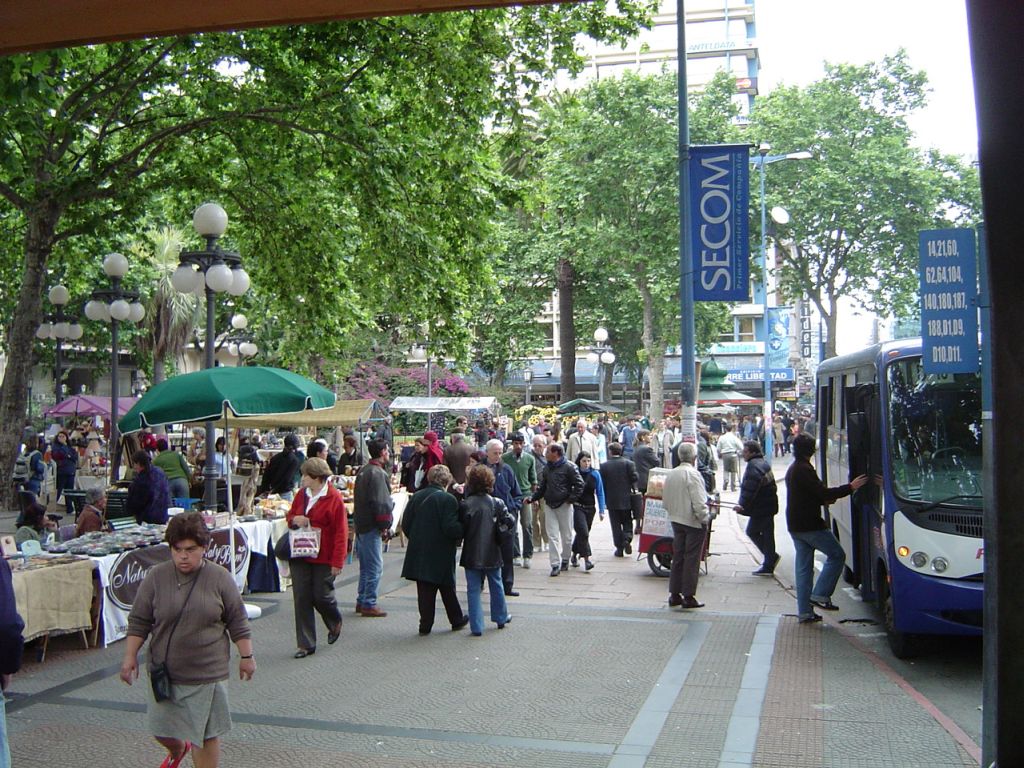 November 19th
A fellow I met in the travel agency had ventured into Bs As and returned to Montevideo, unable to find a hotel. Similarly unable to find lodging in Buenos Aires, we were forced to kick back for a lazy day in Montevideo. Buenos Aires is most fully booked in November and December, as tourists plan whale-watching vacations to the south, conventions meet, etc. We were finally able to book an apart-hotel for two weeks, paid in advance, in cash, allowing us to leave
November 20th
We skipped breakfast, leaving the hotel at 6:30 AM, in order to get gas and arrive at the ferry in Colonia, 175 km away, at 9:15 AM. There was no traffic, so we arrived an hour early. Sunny this time, the country-side gave us an entirely different view from the previous rainy drive. Rolling green hills with cows in the pastures and tree-lined highways suggested an unhurried life.
The ferry left on time and dropped us off in Buenos Aires at 10:15 AM, the same time we left Uruguay, an hour earlier, but in a different time zone. My map didn't indicate which streets were one way or which way they went, but traffic was light and I got us to our hotel in about 20 minutes.
Buenos Aires always represented the end of the trip for Elsa. She was glad the days of driving were over and days of wine and roses were ahead. The roses turned out to be Jasmines, at 2 pesos (66 cents US) for a bunch of 20.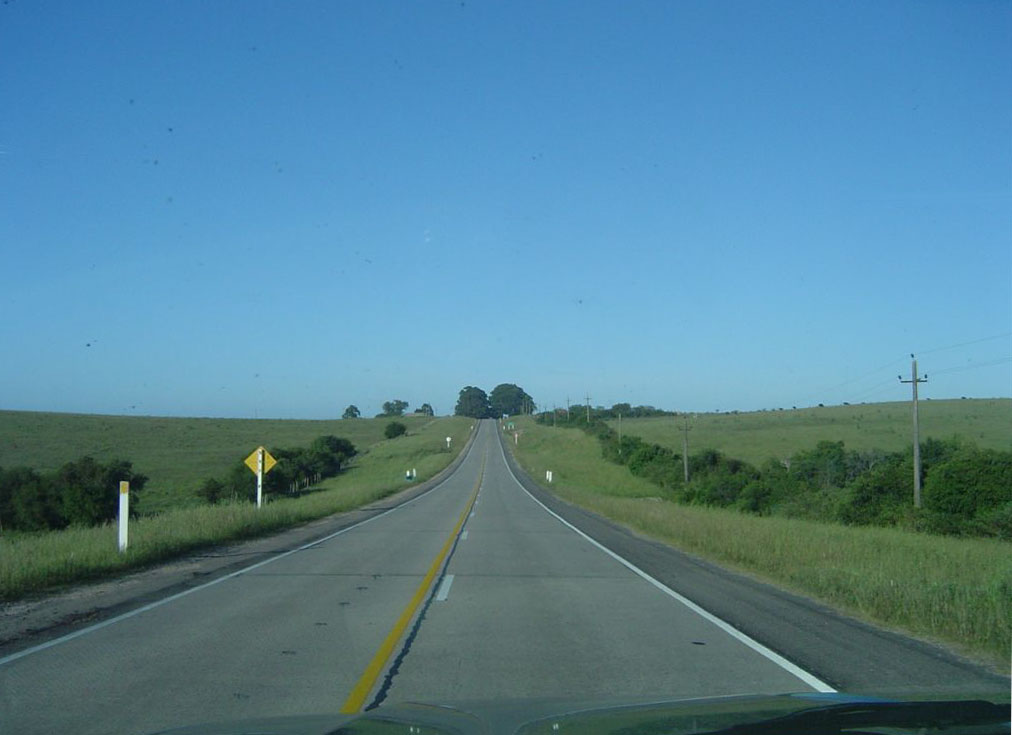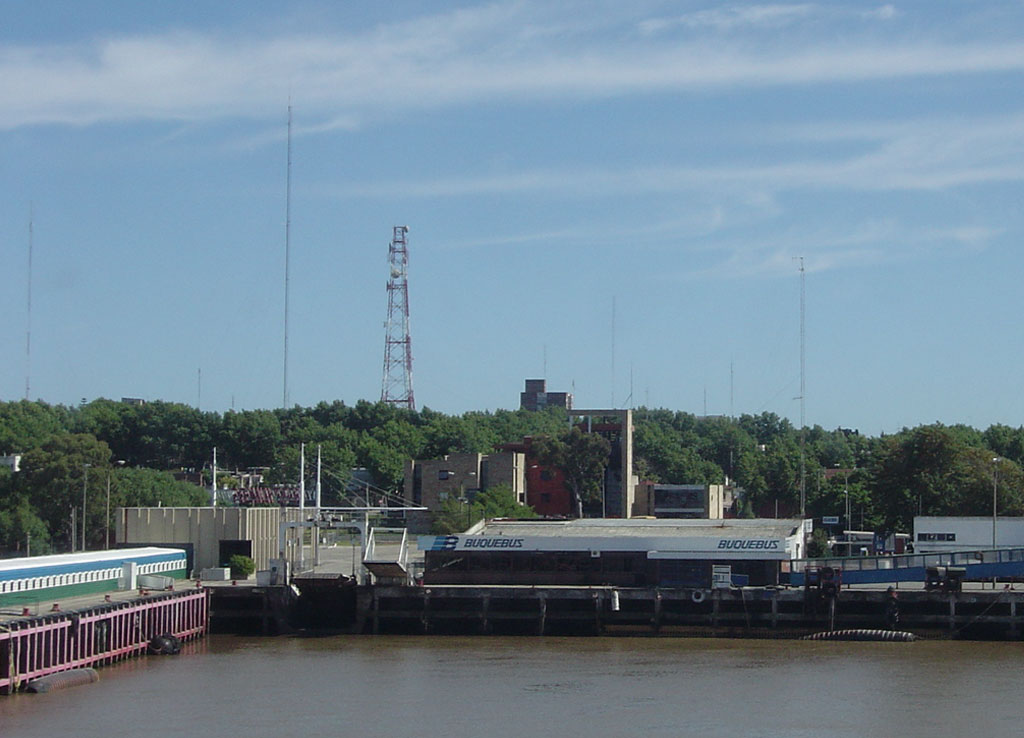 The Buquebus Terminal
Buquebus operates ferry services from Buenos Aires to Colonia and Montevideo, Uruguay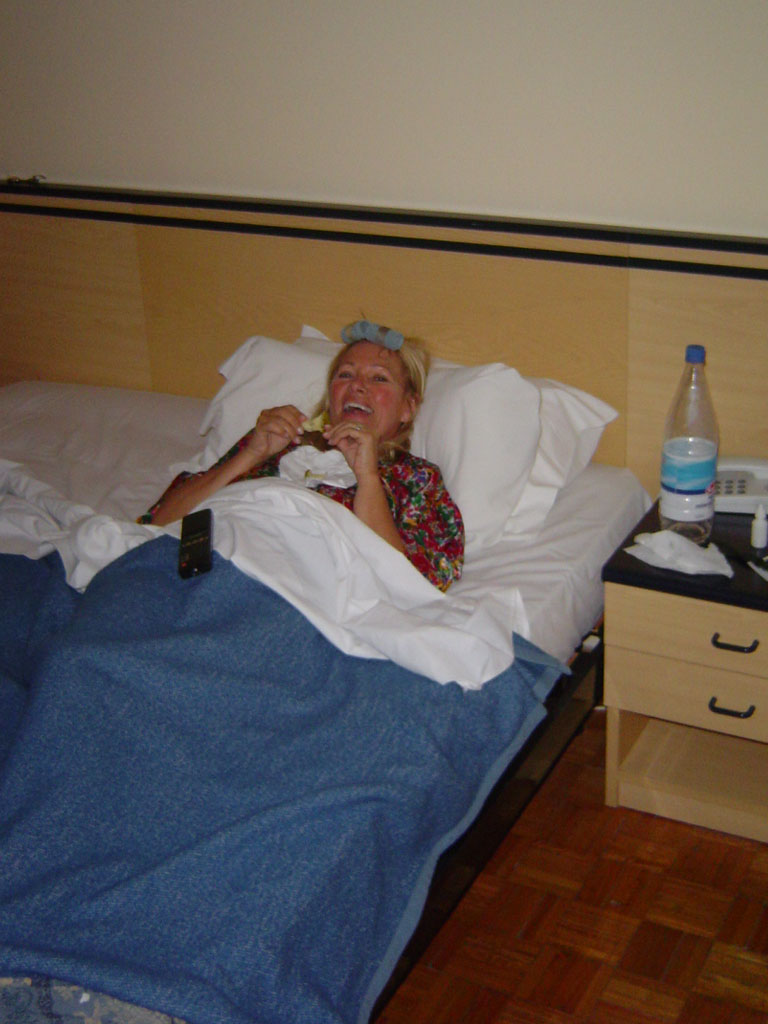 Luxury Suite in Buenos Aires