Rio de Janeiro
December, 2004
December 18th
Arrived Rio
Everybody has a picture in their mind of how perfect the Copacabana and Ipanema Beaches of Rio de Janeiro are. Those pictures are all justified. If it rains, however, it's a different story. It rained every day for the first week, making for a pretty dreary arrival in Rio.
December 24th
Christmas Eve
It's strange to hear Christmas Carols in English when everything else going on around you is in Portuguese. Hotel Plaza Copacabana put up a tree and provided a special buffet for Christmas Eve, but there wasn't any snow to be found, with temperatures over 80 deg F every day. Live musicians played the tune "Garrota de Ipanema" (Girl from Ipanema) for our dancing pleasure.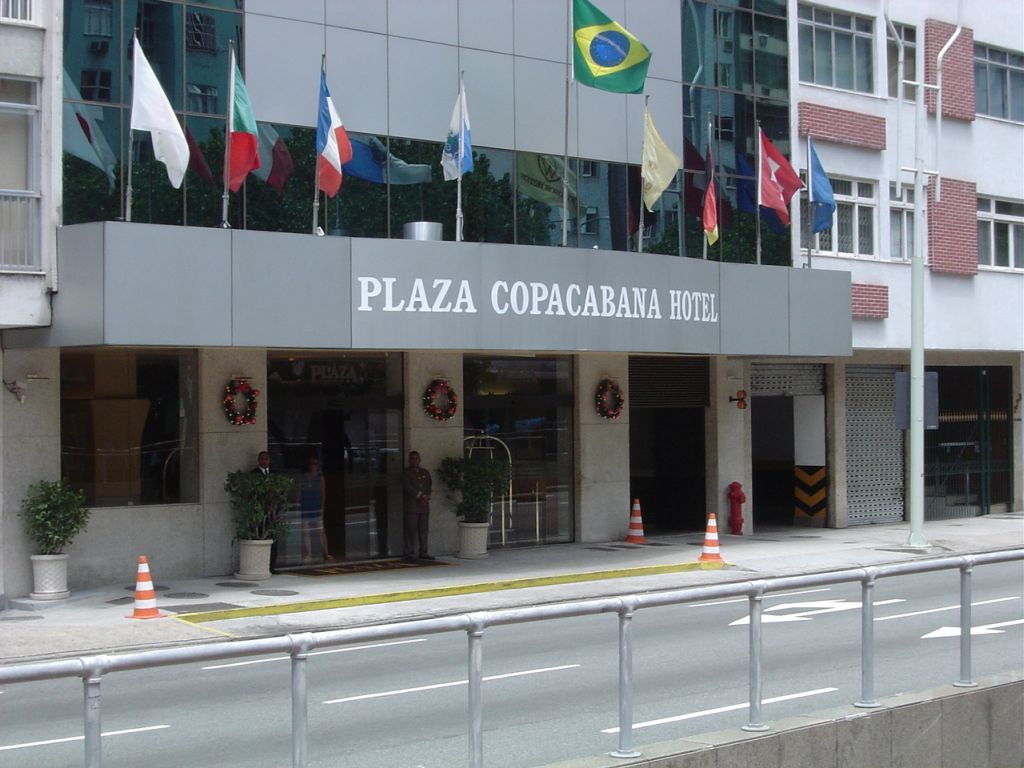 From the Windsor Plaza Hotel, Copacabana Beach, Rio de Janeiro
Looking to Copacabana Beach in Rio
Not looking a lot like Christmas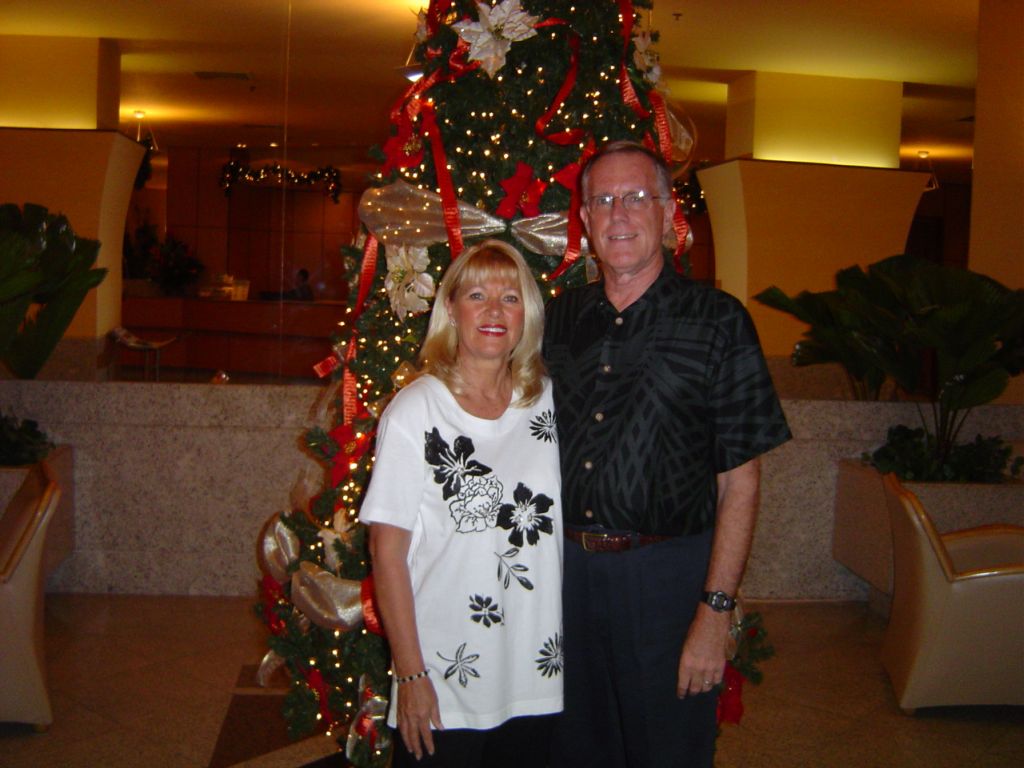 Christmas Eve, 2004
December 25th
Milton Santos, captain of the San Juan 24 sailboat, Good Rhythm, from Newport Beach, in town to visit family for the holidays, invited us to a home-cooked Christmas Dinner at his mother's home. He gave the hotel clerk instructions (in Portuguese) to her house; we merely handed the paper to the cab driver who drove us directly to the door, a thirty minute drive. After dinner, Milton played Brasilian Santa Claus, passing out presents in his swim trunks and t-shirt.
Christmas Day, 2004