Caracas, Venzuela and back to Rio de Janeiro
January, February, 2005
January 30th
Carnaval fever is descending on Rio de Janeiro.
A pleasant little open-air restaurant at an intersection two blocks back from Copacabana Beach has provided previous meals in relative peace and quiet, so we elected to give it another try last Sunday. Carnaval decorations strung from street-lamps were new since our last visit two weeks earlier. We picked a table at the edge, adjacent to the sidewalk and ordered the juiciest item on the menu, the filet mignon sandwich. Our taste-buds were about to pop. Just as our order reached the kitchen, a large truck drove into the intersection and parked, fully blocking one street. About the size of a vehicle Public Storage would rent to you for moving a house-full of furniture over the week-end, it was full of amplifiers and speakers, all of which were suddenly put to use, blasting Brasilian tunes to all who cared to listen and all who didn't.
Clever patrons grabbed their food and utensils and rushed for a table in the interior of the restaurant, as far as they could move away from the truck. We quickly followed. Paper napkins, stuck in the ear, provided little more than comic relief. Certainly the police standing near the truck would take issue with the noise or the interruption of traffic, but they continued to lounge around as though nothing had happened.
What to do? Give up on that terrific sandwich or "Grin and Bite It"?
Patrons still seated near the side-walk samba'ed to and from their tables, mimicking those dancing in rags in the street. Secure in the knowledge that the after-life would be even better than this, they gave thanks to the Catholic church for providing an answer to the very problems the church created: the evil step-mother, overpopulation, and the twins, ignorance and poverty.
The food arrived before our headaches became permanent. We wolfed it down and raced for the peace and quiet of the beach
February 1st
Took another tour-bus trip to Petropolis. The first stop was in front of an abandoned hotel, refreshing our memories of the Corcovada tour disaster. The casino inside, which outlasted the hotel, has since been turned into a Bingo Hall. There was a T-shirt sales shop in the parking lot, which made up for a lot. The Crystal Palace, an all-glass meeting room filled with cheap, plastic garden chairs, in the middle of a park, was another key attraction. The cotton-mill, situated along the stream running through town, must have ceased operation quite some time ago; every window had been broken by vandals. The fine Imperial Museum, summer home for Pedro Primero and his son, Pedro Segundo, made up for some of the tour's other short-comings. They died 150 years ago and were entombed in the local church, the last important thing that happened in Petropolis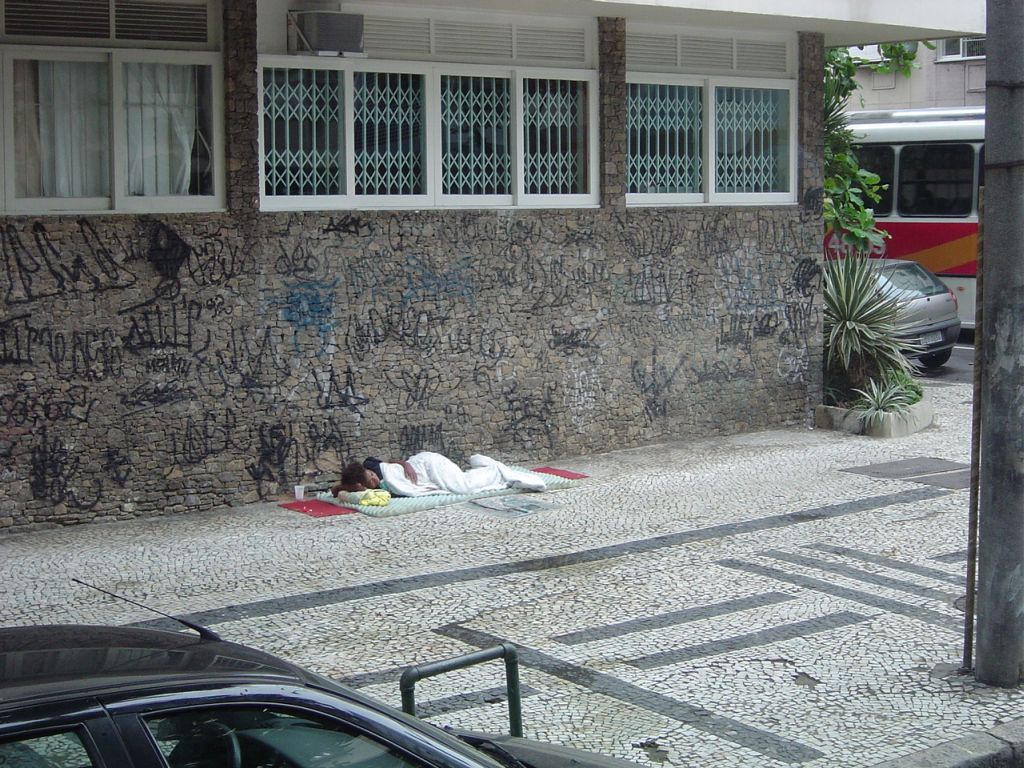 Having learned nothing from our trip to Buzios, we departed for Petropolis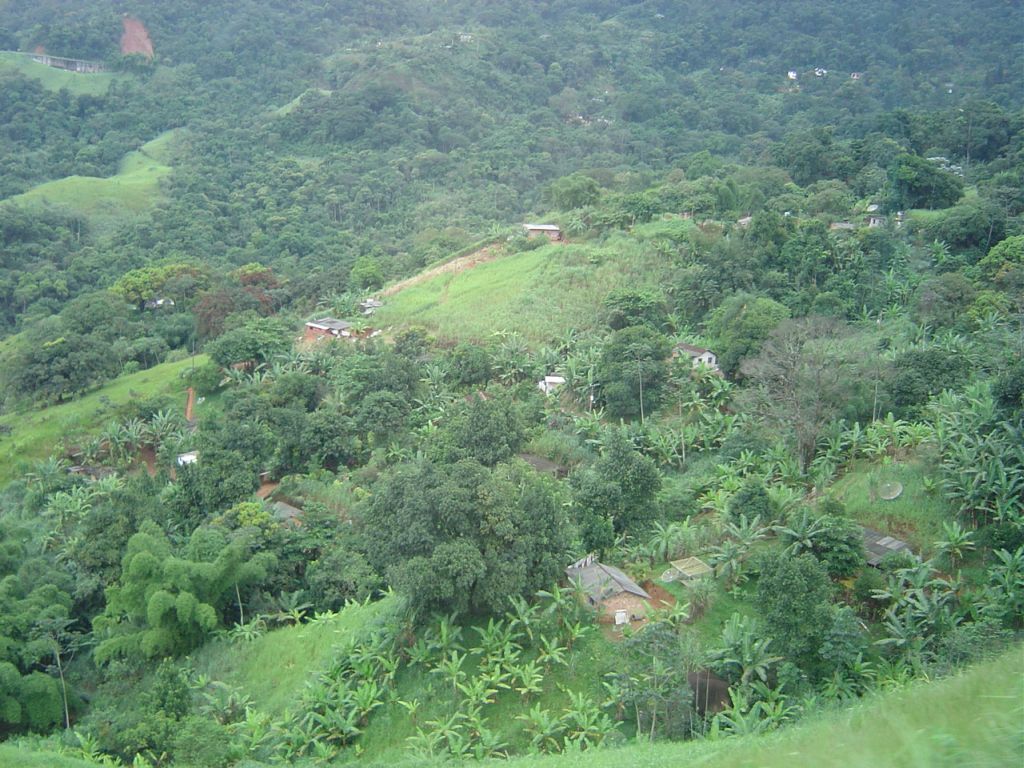 Quitandinha Palace, Petropolis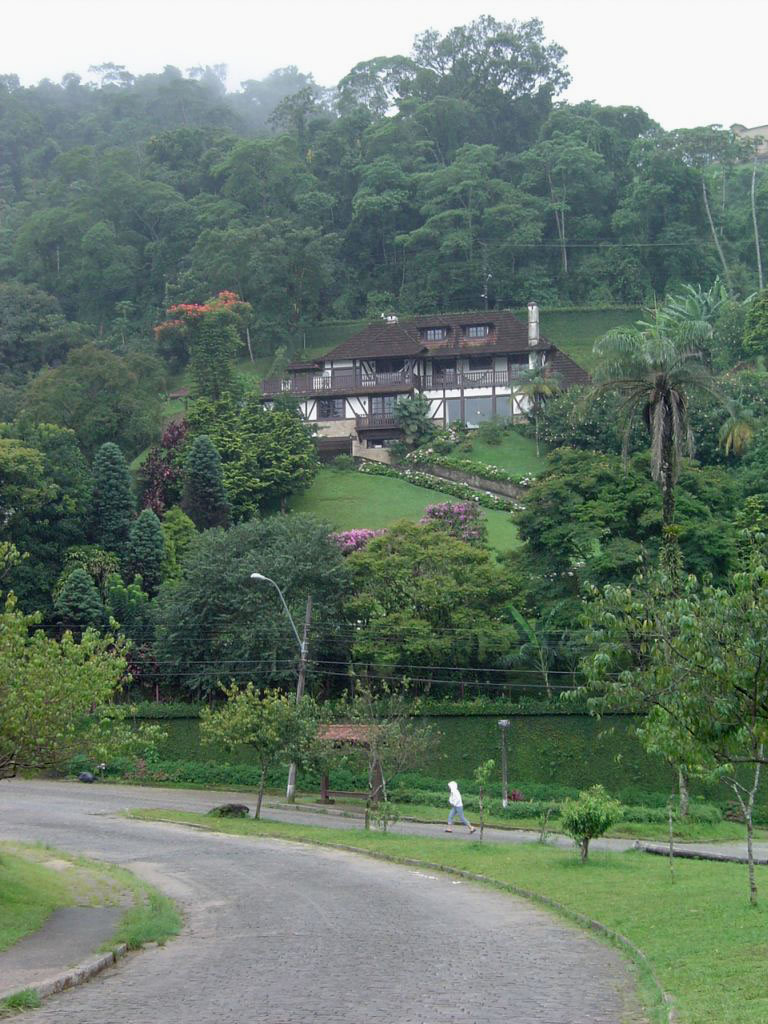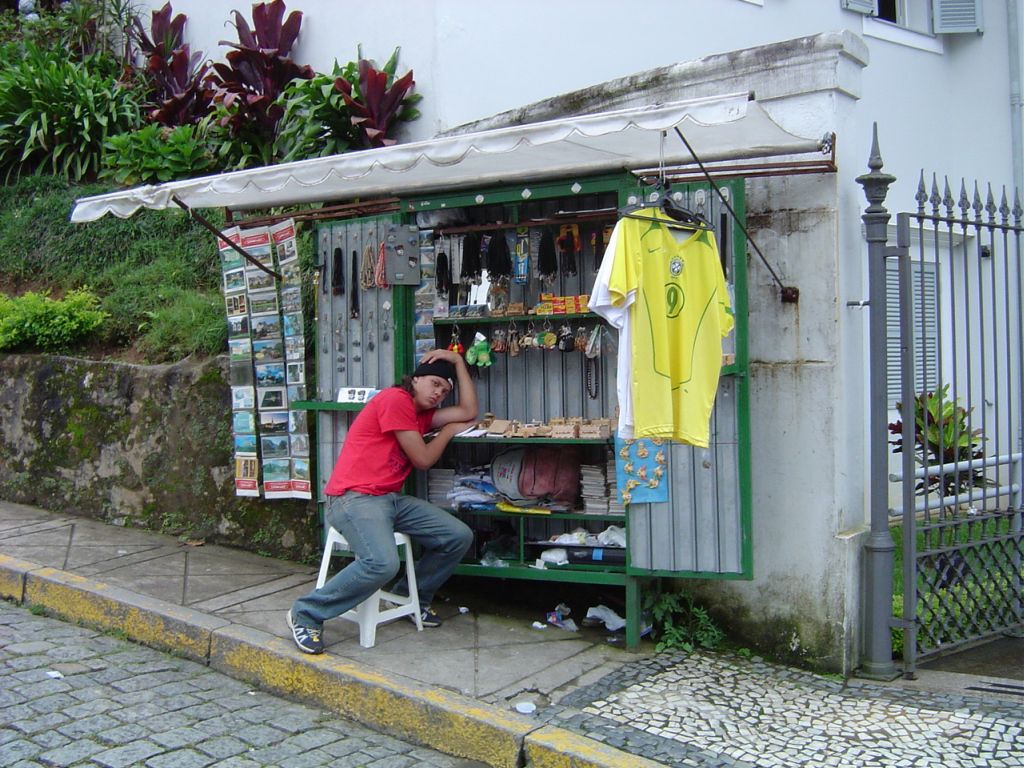 Crystal Palace, Petropolis
Dead Cotton Mill, a tour attraction
February 2nd
The Brasilian Plataforma Dance show started with a bus pick-up at 7:00 PM. We were dropped off at a chiarasco-style restaurant for an all-you-can-eat dinner before the show. The show, a well-done Brasilian dance review, started at 10:00 PM. The bus picked us up promptly at 11:30 when the show ended, and proceeded to a similar show a few blocks down the street, where we waited for that show to end at mid-night, in order to pick up the second half of the bus passengers. All of the first group was steaming about the unforeseen delay, which ended up being 40 minutes. Leave it to the Brasilians to make it easy on themselves at the expense of all others concerned.
February 3rd
Elsa got a life-long wish today... a Louis Vitton handbag. They were available in Managua, Nicaragua for US$1500 and Argentina had copies for $150. Finally, Rio produced a copy for 50 Brasilian Reais or less than US$20. Tears rolled down her cheeks, she was so happy.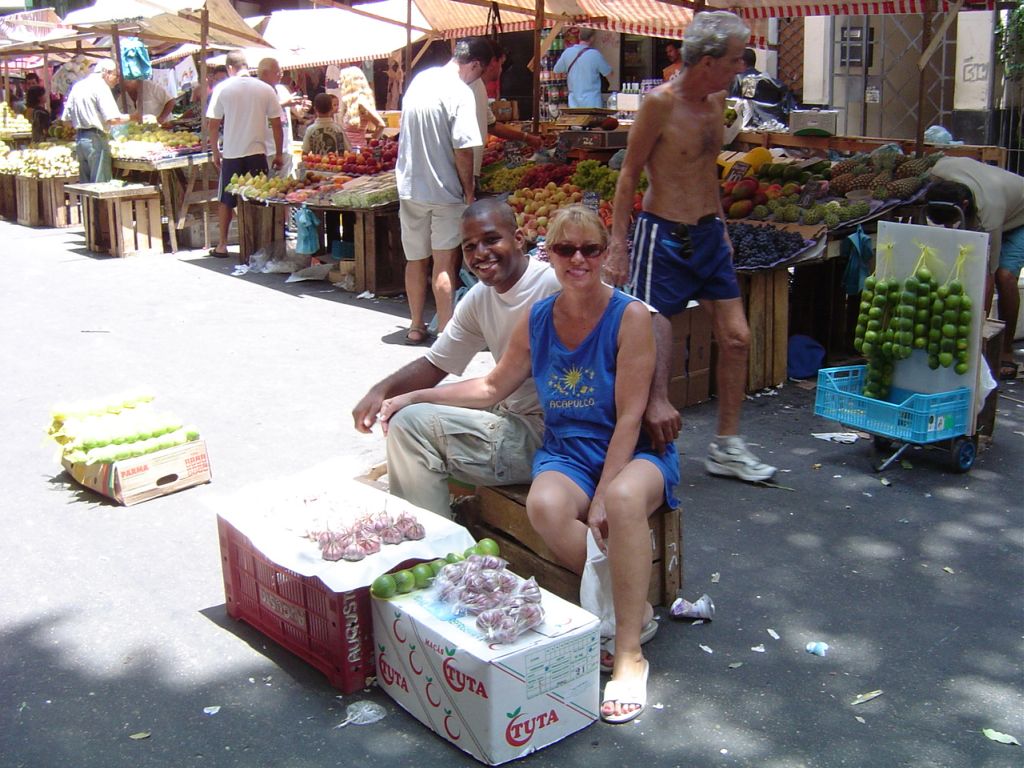 February 4th
We moved out of the Royal Rio Palace Hotel in Copacabana and into our final resting place in South America, Hotel Sol Ipanema. Our pre-paid voucher, purchased a month ago when rooms in Rio were still available, gave us four nights on Ipanema Beach before we fly to Germany
February 5th
Elsa's Birthday
The Marius Crustacio Restaurant has the best sea-food buffet going. You name it and they've got it, from sushi to mussels to lobster to giant shrimp. Waiters bring trays to your table, chirasco restaurant style; you don't even need to stand up to keep your plate full. All you can eat cost US$30.00 each.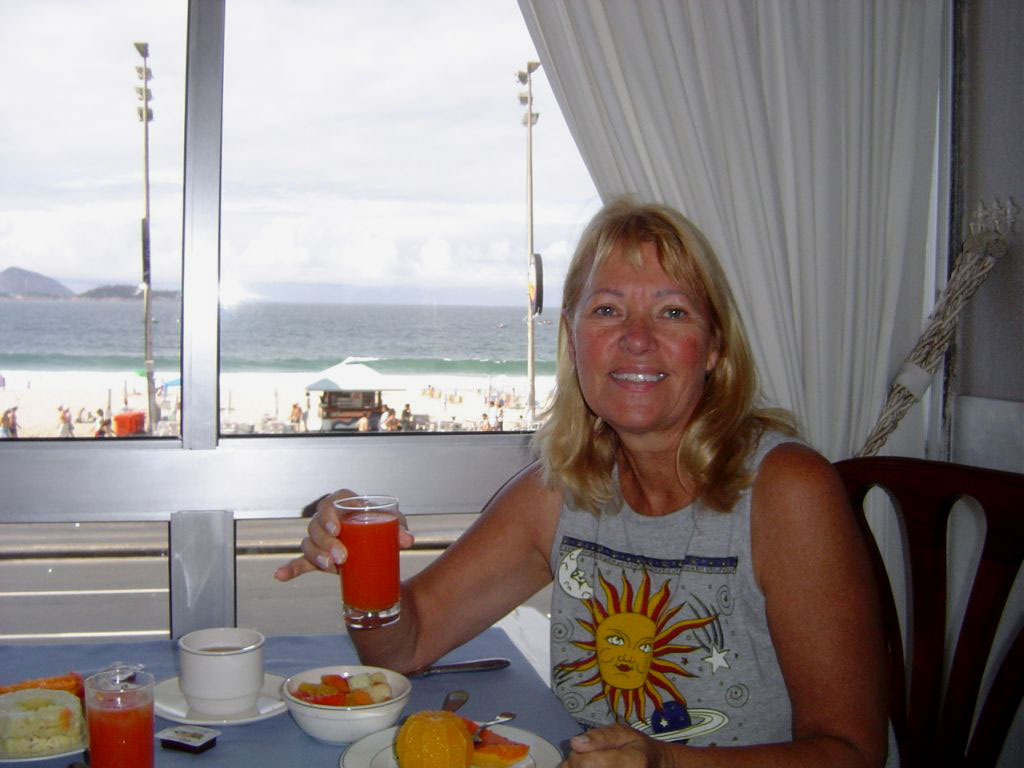 Breakfast overlooking Ipanema Beach
Got to hold that pinky finger just right...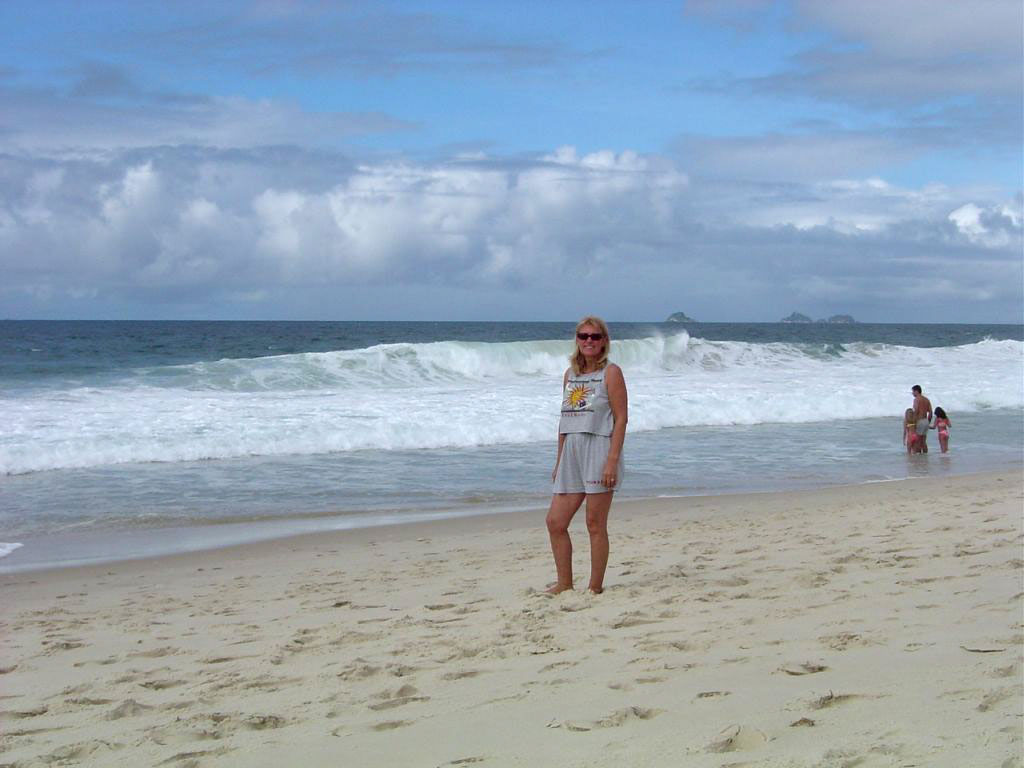 A short walk on the beach, before...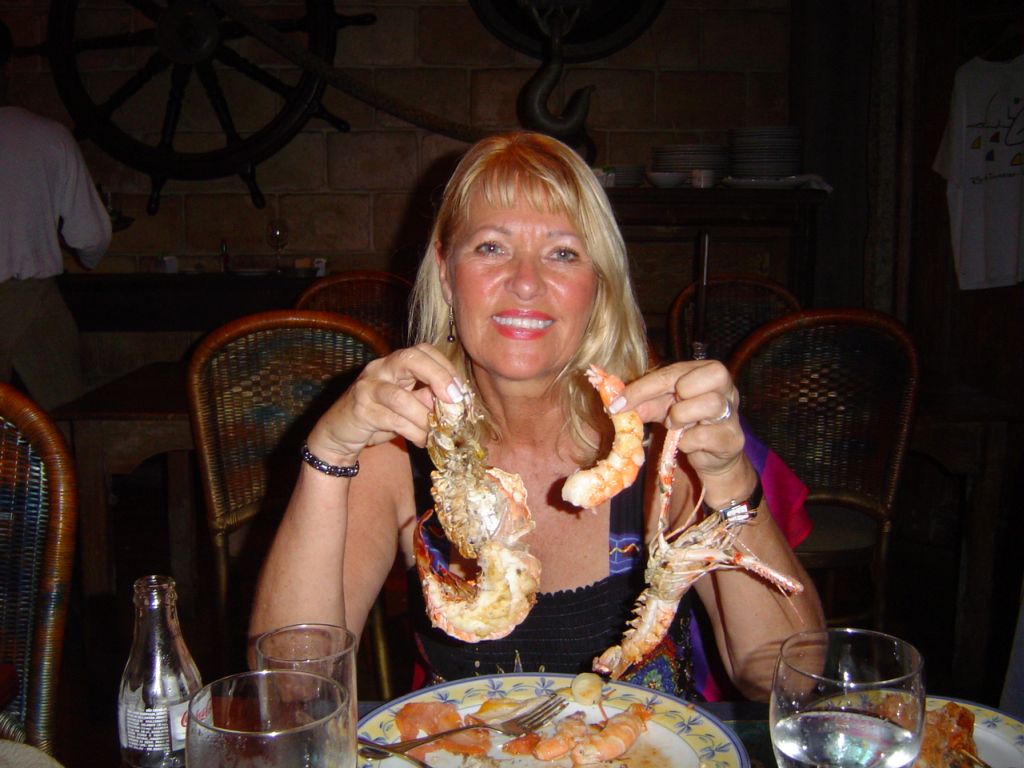 ... eating, again, at the Marius Crustacio Restaurant.
Happy Birthday to Me!!